How to Be Able to Play a Recital Every Week?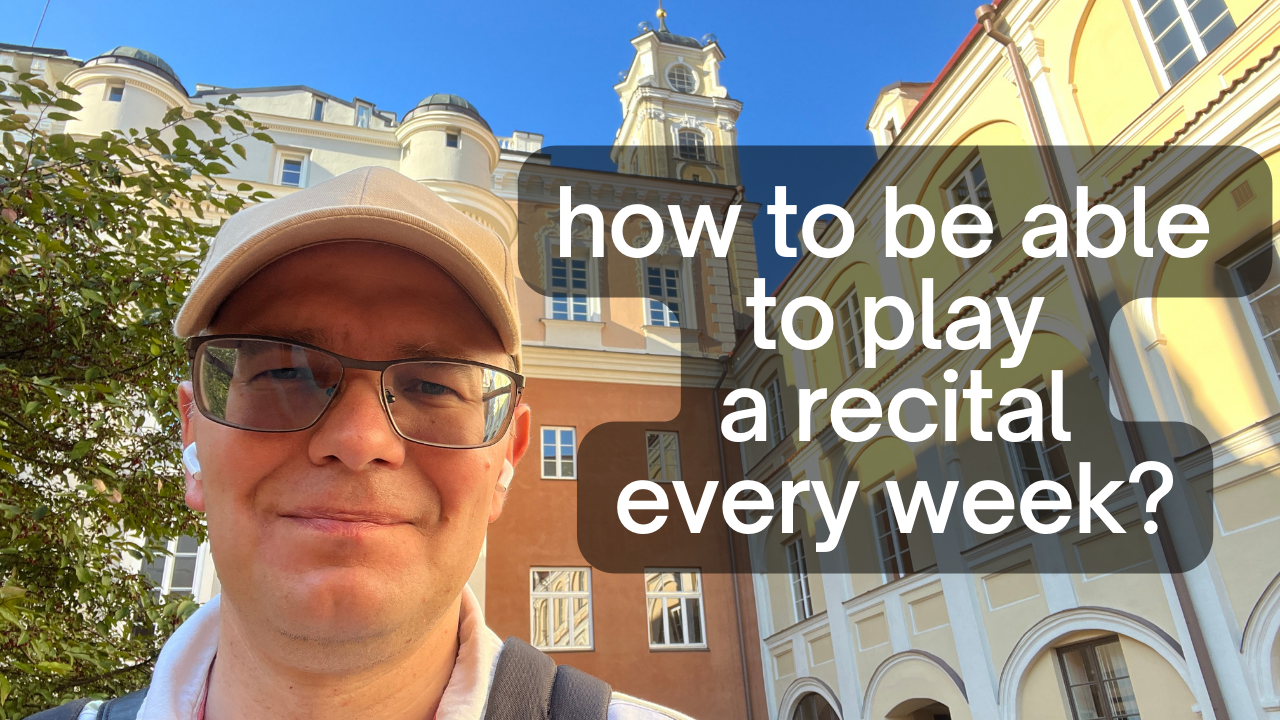 My friend from Australia James Flores yesterday made a video about how to make progress in your practice. It's an excellent instructional video where James talks about 3 levels of pieces we should be learning every day. I highly recommend you watch it here if you haven't already done so:
www.youtube.com/watch?v=xrXfyY6ilZo
While listening to his video I decided to take it even further and adapt to my needs which would allow me to play a 30 minute recital every week. This video is dedicated to my friend Rien Schalkwijk from the Netherlands who asked a question how do Ausra and I prepare for recitals. This video answers his question from my part and I hope Ausra will record a separate video about her process soon.
I also talked about the importance of improvisation so if you are interested in learning to improvise a chorale partita, please watch this video: youtu.be/Y6vhx_gNWZI
We support Ukraine: www.blue-yellow.lt/en
If you like what I do, you can buy me some coffee: www.buymeacoffee.com/organduo
PayPal: PayPal.Me/VPinkevicius
My Hauptwerk setup: www.organduo.lt/tools.html
Total Organist - the most comprehensive organ training program online: www.organduo.lt/total-organist
Secrets of Organ Playing - When You Practice, Miracles Happen! organduo.lt
Listen to my organ playing on Spotify: open.spotify.com/artist/0ckKPIvTWucoN3CZwGodCO?si=YWy7_0HqRvaZwBcovL-RKg
Enjoy this post?

Buy Secrets of Organ Playing a coffee