How to Play Hymns in Various Modes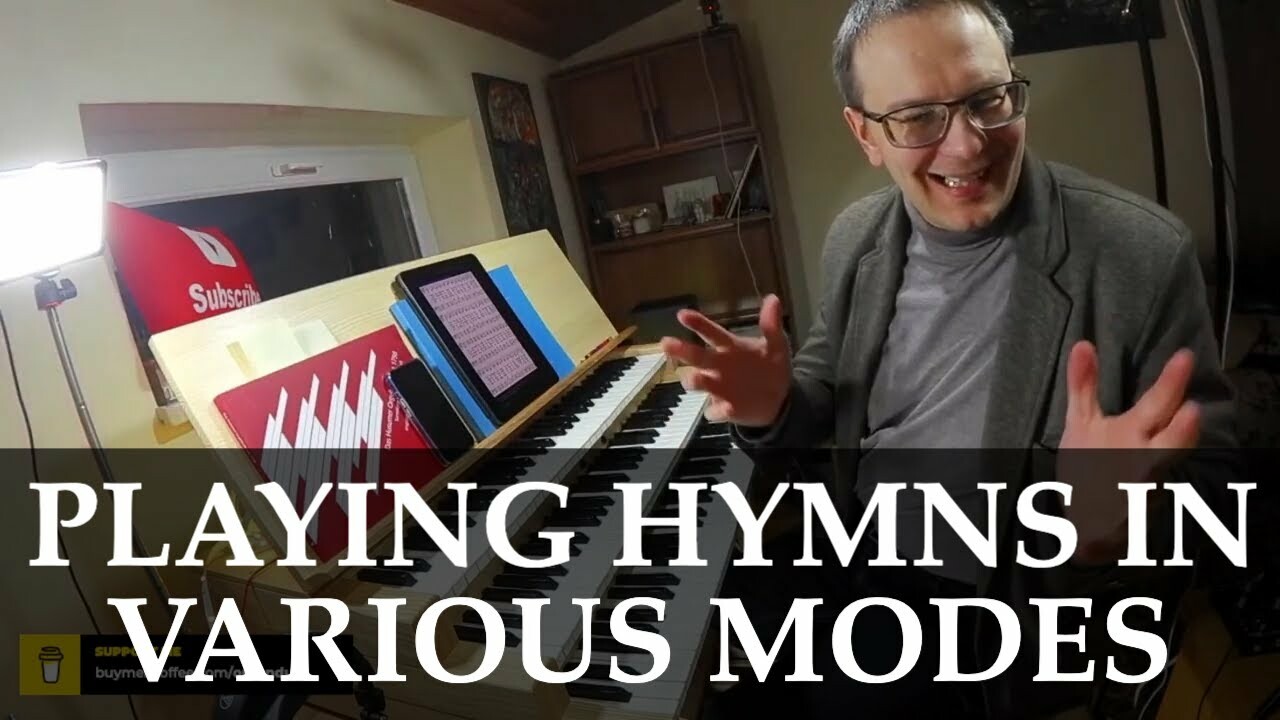 Today I'd like to teach you about various ways to play hymn in different modes which will be very useful in creative hymn playing and improvisation. This question was requested by one of our members of Buy Me a Coffee Community. Hope you will enjoy it! Will will be using Alessandria sample set on my Hauptwerk setup.
Thank you for your support! If you like what I do, you can buy me some coffee: https://www.buymeacoffee.com/organduo
PayPal: https://PayPal.Me/VPinkevicius
My Hauptwerk setup: https://www.organduo.lt/tools.html
Total Organist - the most comprehensive organ training program online: https://www.organduo.lt/total-organist
Secrets of Organ Playing - When You Practice, Miracles Happen! https://organduo.lt
Listen to my organ playing on Spotify: https://open.spotify.com/artist/0ckKPIvTWucoN3CZwGodCO?si=YWy7_0HqRvaZwBcovL-RKg
Enjoy this post?

Buy Secrets of Organ Playing a coffee