Improvisation über "Herr bleib' bei mir" | Markus Dreja | Hauptwerk Begard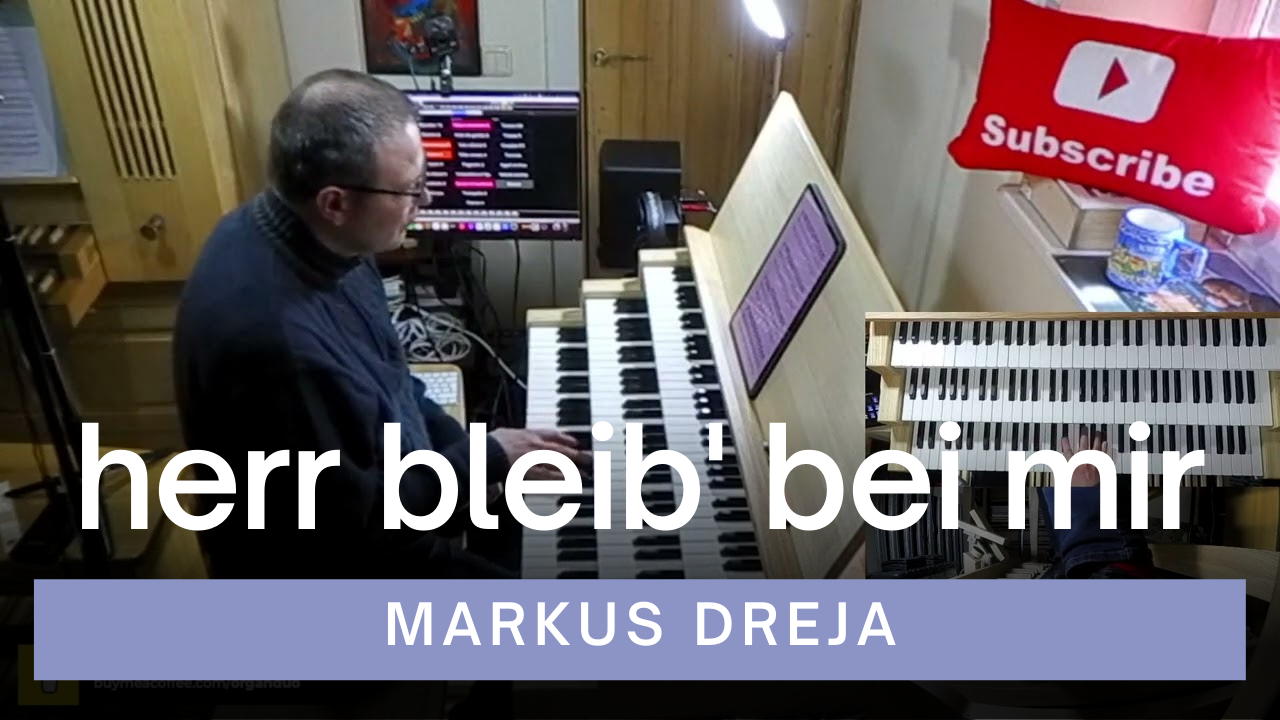 A few days ago my YouTube organist friend Markus Dreja sent me the scores of his several works. The other day I decided to give Improvisation über "Herr bleib' bei mir" a try. I hope you will enjoy the sounds of Hauptwerk Begard sample set!
Here's Markus' video: www.youtube.com/watch?v=C-kPSXwk_98
We support Ukraine: www.blue-yellow.lt/en
If you like what I do, you can buy me some coffee: www.buymeacoffee.com/organduo
PayPal: PayPal.Me/VPinkevicius
My Hauptwerk setup: www.organduo.lt/tools.html
Total Organist - the most comprehensive organ training program online: www.organduo.lt/total-organist
Secrets of Organ Playing - When You Practice, Miracles Happen! organduo.lt
Listen to my organ playing on Spotify: open.spotify.com/artist/0ckKPIvTWucoN3CZwGodCO?si=YWy7_0HqRvaZwBcovL-RKg
Enjoy this post?

Buy Secrets of Organ Playing a coffee