Kids from Stranger Things | Hauptwerk Alessandria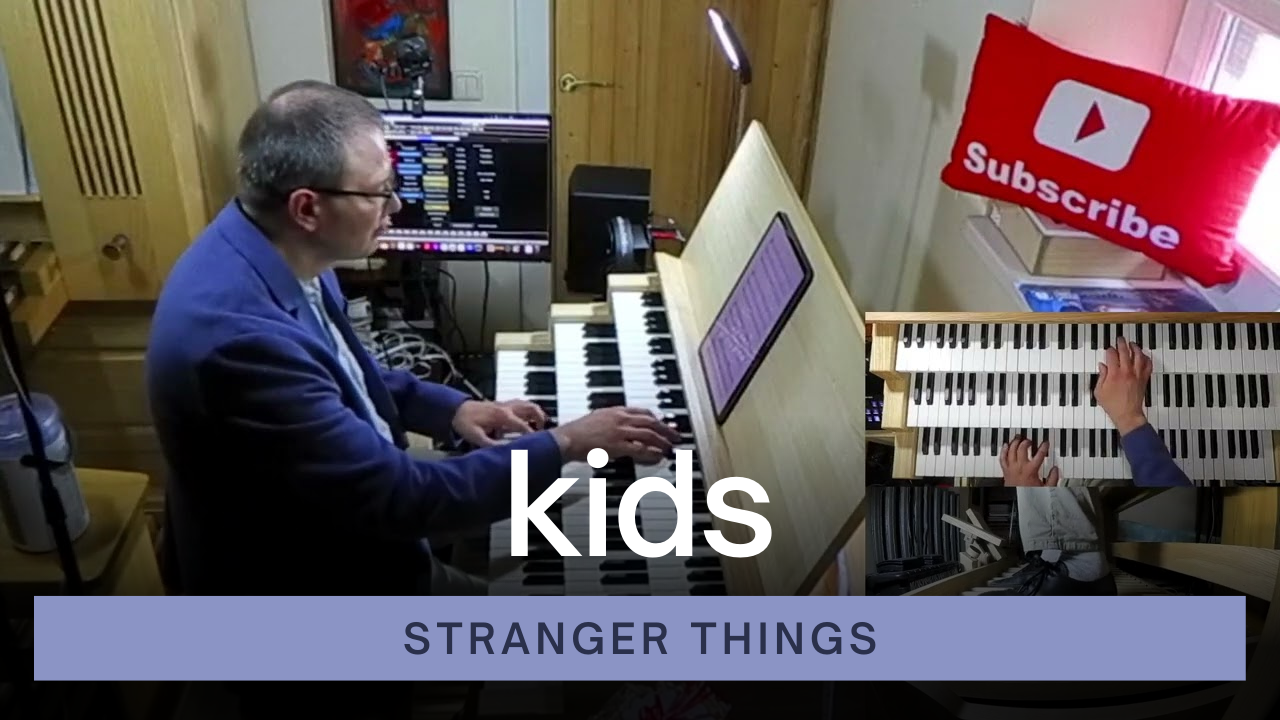 I love Netflix series Stranger Things. It has this wonderful sense of nostalgia for us who remember growing up in the 80s. It was the first series Ausra and I watched when pandemic first hit in 2020. We waited for so long for Season 4 and thought they never going to release it because the kids have all grown up. Luckily it came out this summer and we just finished watched it. It was great and there's definitely room for Season 5! So imagine my excitement when I found out that the main theme of the show Kids is licensed through ArrangeMe program for legal arrangement. I jumped in and created this organ solo arrangement. Composers of the music are Kyle Dixon and Michael Stein. The registration suggestions are designed for 3 manual and pedal organ but it could be adapted to a range of smaller instruments as well. If you love the show as much as I do, I hope you will enjoy my arrangement as well!
Score: www.sheetmusicplus.com/title/kids-digital-sheet-music/22309916?aff_id=454957
Score: www.sheetmusicdirect.com/en-US/se/ID_No/1151726/Product.aspx
We support Ukraine: www.blue-yellow.lt/en
If you like what I do, you can buy me some coffee: www.buymeacoffee.com/organduo
PayPal: PayPal.Me/VPinkevicius
My Hauptwerk setup: www.organduo.lt/tools.html
Total Organist - the most comprehensive organ training program online: www.organduo.lt/total-organist
Secrets of Organ Playing - When You Practice, Miracles Happen! organduo.lt
Listen to my organ playing on Spotify: open.spotify.com/artist/0ckKPIvTWucoN3CZwGodCO?si=YWy7_0HqRvaZwBcovL-RKg
Enjoy this post?

Buy Secrets of Organ Playing a coffee