Meditation on Abide with Me, Op. 111 | Vidas Pinkevicius | Vilnius Franciscan Church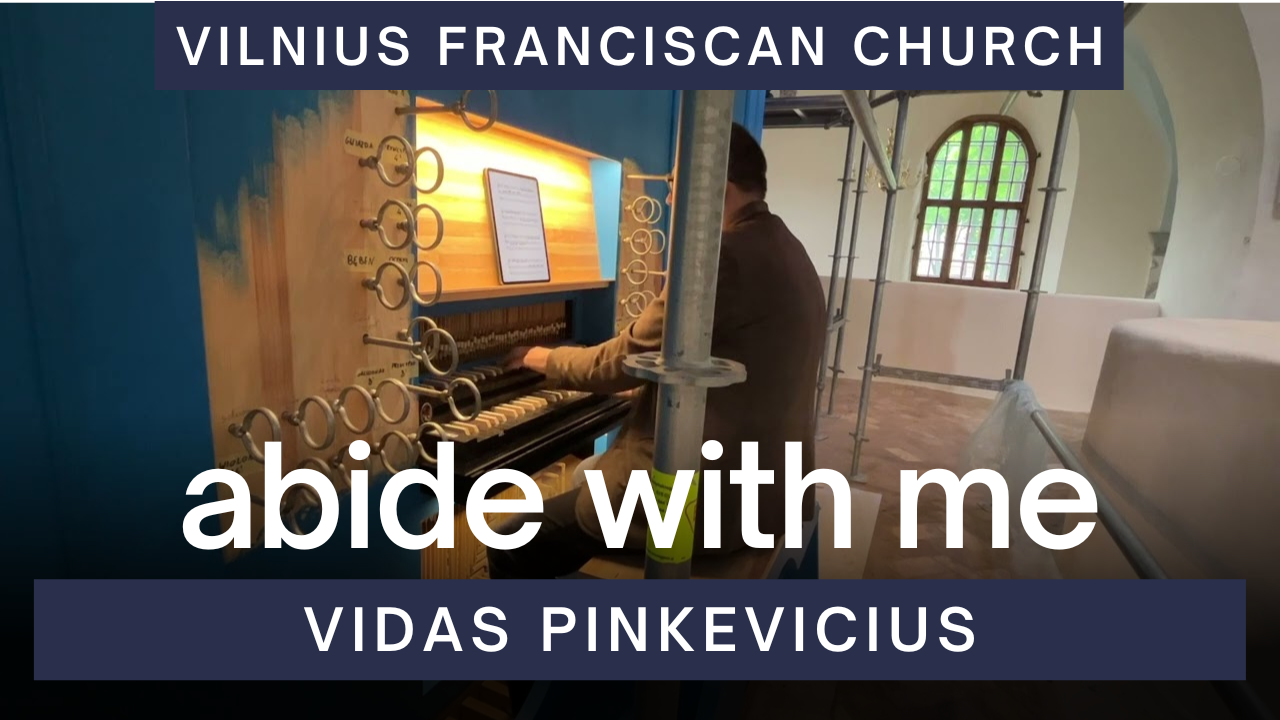 In this meditation on the famous hymn tune Abide with Me (Eventide) the hymn melody alternates with a gentle refrain. This piece will work very well for liturgy or recitals whenever contemplative music is required. Dedicated to Paulius Grigonis I recorded it at Vilnius Franciscan church on a beautiful work-in-progress organ. Thanks to Szymon Lech Januszkiewicz, Jānis Kalniņš, Jakub Wszołek, Marcin Amadeusz Majak, Kacper Stefański, Dominik Żłobecki, Klāvs Berks and Andrzej Szadejko! Hope you will enjoy it!
Score: www.sheetmusicplus.com/title/meditation-on-abide-with-me-op-111-organ-solo-by-vidas-pinkevicius-digital-sheet-music/22280771
Score: secrets-of-organ-playing.myshopify.com/products/meditation-on-abide-with-me-op-111-organ-solo-by-vidas-pinkevicius-2022
Score: www.sheetmusicdirect.com/en-US/se/ID_No/1117513/Product.aspx
We support Ukraine: www.blue-yellow.lt/en
If you like what I do, you can buy me some coffee: www.buymeacoffee.com/organduo
PayPal: PayPal.Me/VPinkevicius
My Hauptwerk setup: www.organduo.lt/tools.html
Total Organist - the most comprehensive organ training program online: www.organduo.lt/total-organist
Secrets of Organ Playing - When You Practice, Miracles Happen! organduo.lt
Listen to my organ playing on Spotify: open.spotify.com/artist/0ckKPIvTWucoN3CZwGodCO?si=YWy7_0HqRvaZwBcovL-RKg
Enjoy this post?

Buy Secrets of Organ Playing a coffee