Meditation on "Beach Spring", Op. 87 (Organ Solo) by Vidas Pinkevicius (2022)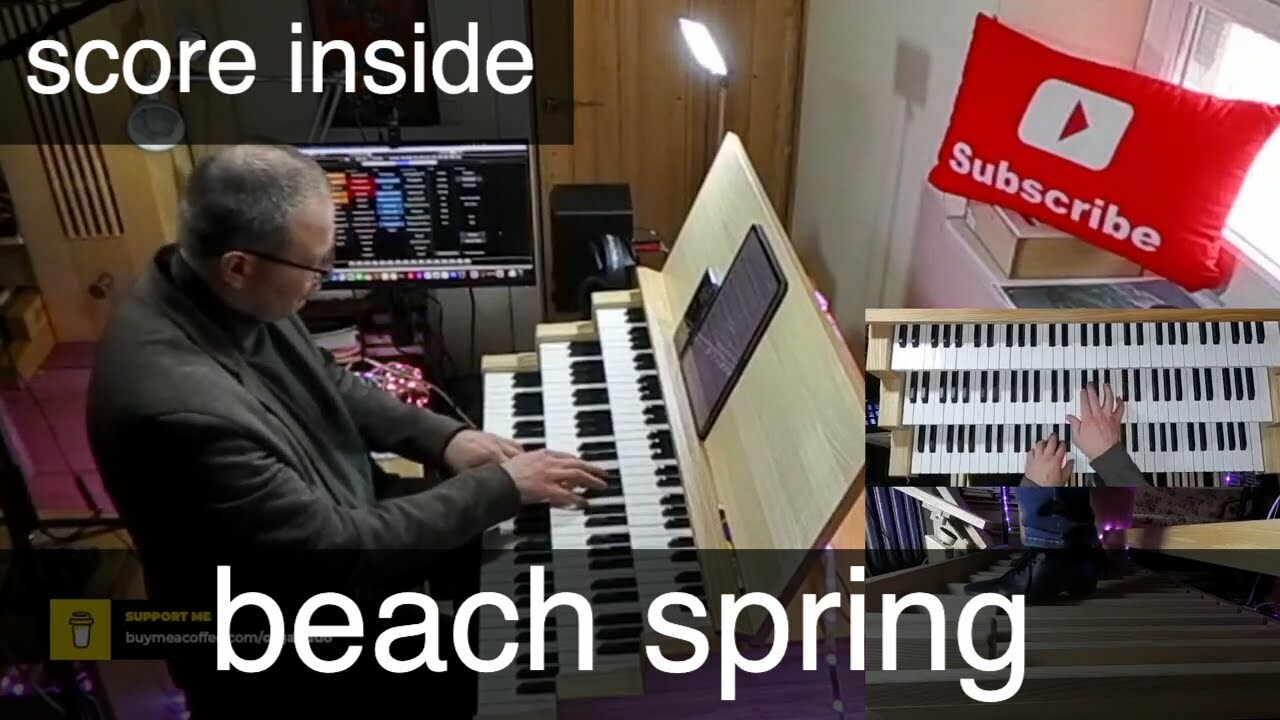 Yesterday I finally was able to finish transcribing my improvisation on hymn tune "Beach Spring" which I played during a tutorial earlier in the year. It was a painstakingly slow process and not because I did it like a musical dictation while listening to a recording in a slow motion. It was a slow process because my method of note input into Sibelius has been slow - I would use computer keyboard to enter pitches and on screen rhythm pad to change rhythms one by one.
But yesterday my colleague from the US, composer James Michael Stevens who composes music even on the road told me a secret that he uses mini 25 note MIDI keyboard to enter pitches and numeric keypad to changed rhythms. I tried this at home and the process was much much faster. I'm so happy now! Hope you will enjoy this piece too, it's so relaxing and will suit the needs for Communion or any other meditative occasion. I have recorded it on Hauptwerk Nancy sample set.
Basic level. 3 pages.
Score: https://secrets-of-organ-playing.myshopify.com/products/meditation-on-beach-spring-op-87-organ-solo-by-vidas-pinkevicius-2022
We support Ukraine: https://www.blue-yellow.lt/en
Thank you for your support! If you like what I do, you can buy me some coffee: https://www.buymeacoffee.com/organduo
PayPal: https://PayPal.Me/VPinkevicius
My Hauptwerk setup: https://www.organduo.lt/tools.html
Total Organist - the most comprehensive organ training program online: https://www.organduo.lt/total-organist
Secrets of Organ Playing - When You Practice, Miracles Happen! https://organduo.lt
Listen to my organ playing on Spotify: https://open.spotify.com/artist/0ckKPIvTWucoN3CZwGodCO?si=YWy7_0HqRvaZwBcovL-RKg
Enjoy this post?

Buy Secrets of Organ Playing a coffee