Meditation on Christ lag in Todesbanden, Op. 107 | Vidas Pinkevicius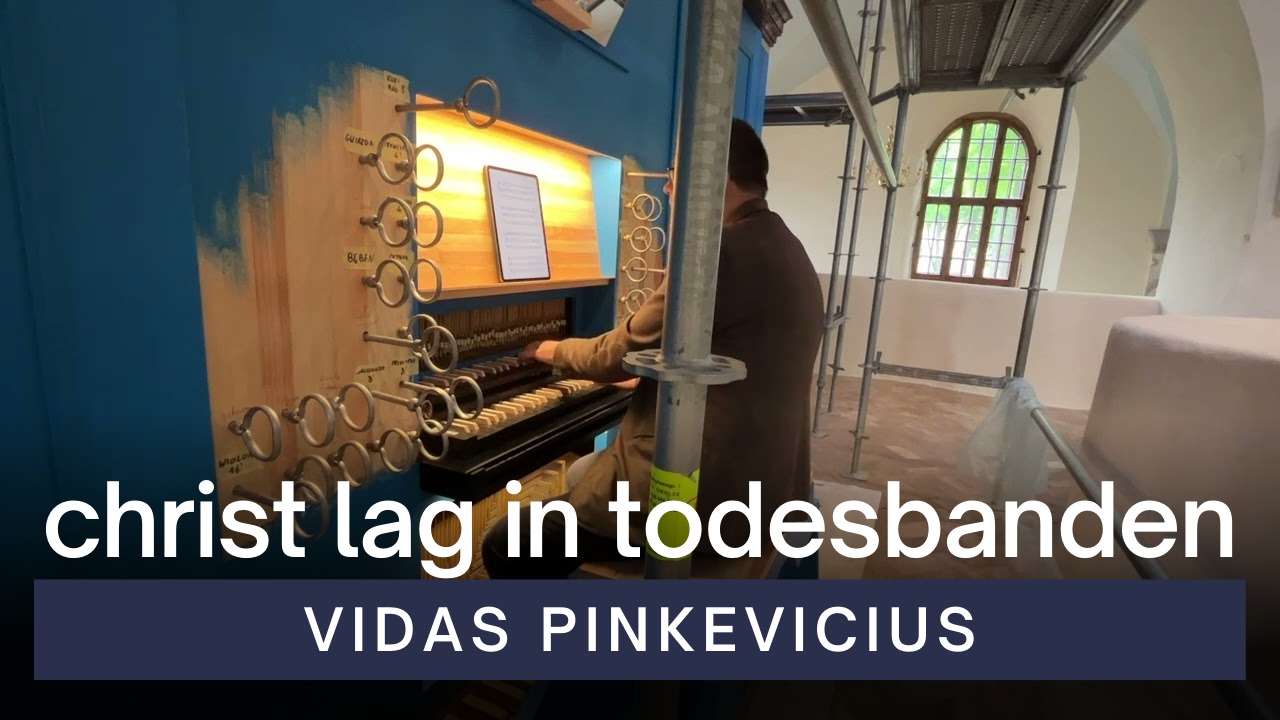 In this accessible yet effective prelude on the hymn tune "Christ lag in Todesbanden" (Christ Jesus Lay in Death's Strong Bands) gentle refrain alternates with the colourful chorale phrases. This composition will supplement Easter liturgy and recital programs very well when one needs contemplative music. I have dedicated it to my friend Jerry Martin and recorded it at Vilnius Franciscan church on a work-in-progress organ by Szymon Lech Januszkievicz and Janis Kalnins. Project leader - Andrzej Szadejko. Hope you will enjoy it!
Score: www.sheetmusicplus.com/title/22269055
Score: secrets-of-organ-playing.myshopify.com/products/prelude-on-christ-lag-in-todesbanden-op-107-organ-solo-vidas-pinkevicius-2022
Score: www.sheetmusicdirect.com/en-US/se/ID_No/1005574/Product.aspx
We support Ukraine: www.blue-yellow.lt/en
If you like what I do, you can buy me some coffee: www.buymeacoffee.com/organduo
PayPal: PayPal.Me/VPinkevicius
My Hauptwerk setup: www.organduo.lt/tools.html
Total Organist - the most comprehensive organ training program online: www.organduo.lt/total-organist
Secrets of Organ Playing - When You Practice, Miracles Happen! organduo.lt
Listen to my organ playing on Spotify: open.spotify.com/artist/0ckKPIvTWucoN3CZwGodCO?si=YWy7_0HqRvaZwBcovL-RKg
Enjoy this post?

Buy Secrets of Organ Playing a coffee