Meditation on In dulci jubilo, Op. 152 | Vidas Pinkevicius | Hauptwerk Utrecht Dom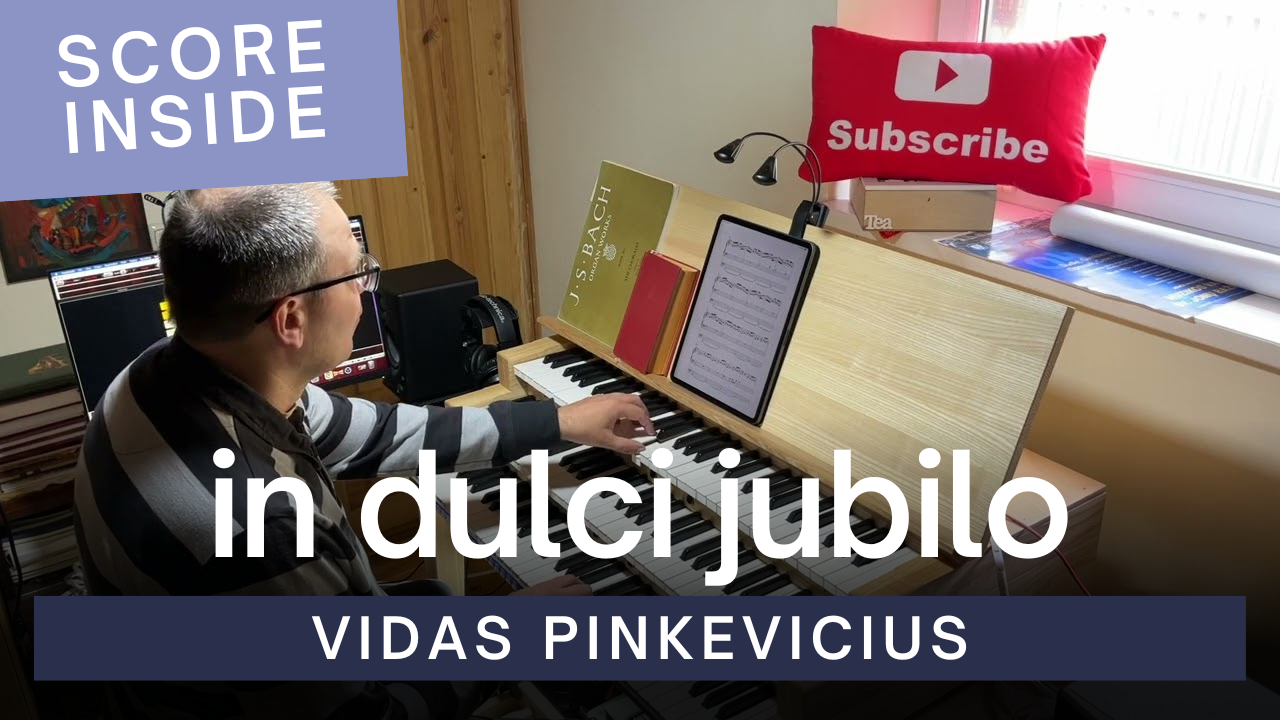 In this meditation on the Christmas chorale In dulci jubilo, Op. 152 the melody is placed in the tenor range played by the left hand with a soft reed registration. The feet play long pedal points on 7 notes and the right hand part plays around the notes of G major scale with some interesting rhythms. It's a very easy piece, suitable both for liturgical purposes and for concert playing when more contemplative music is required.
Score: secrets-of-organ-playing.myshopify.com/products/meditation-on-in-dulci-jubilo-op-152-organ-solo-by-vidas-pinkevicius-2022?utm_source=copyToPasteBoard&utm_medium=product-links&utm_content=web
We support Ukraine: www.blue-yellow.lt/en
If you like what I do, you can buy me some coffee: www.buymeacoffee.com/organduo
PayPal: PayPal.Me/VPinkevicius
My Hauptwerk setup: www.organduo.lt/tools.html
Total Organist - the most comprehensive organ training program online: www.organduo.lt/total-organist
Secrets of Organ Playing - When You Practice, Miracles Happen! organduo.lt
Listen to my organ playing on Spotify: open.spotify.com/artist/0ckKPIvTWucoN3CZwGodCO?si=YWy7_0HqRvaZwBcovL-RKg
Enjoy this post?

Buy Secrets of Organ Playing a coffee