Menuet in G Major | Christian Petzold | Hauptwerk Velesovo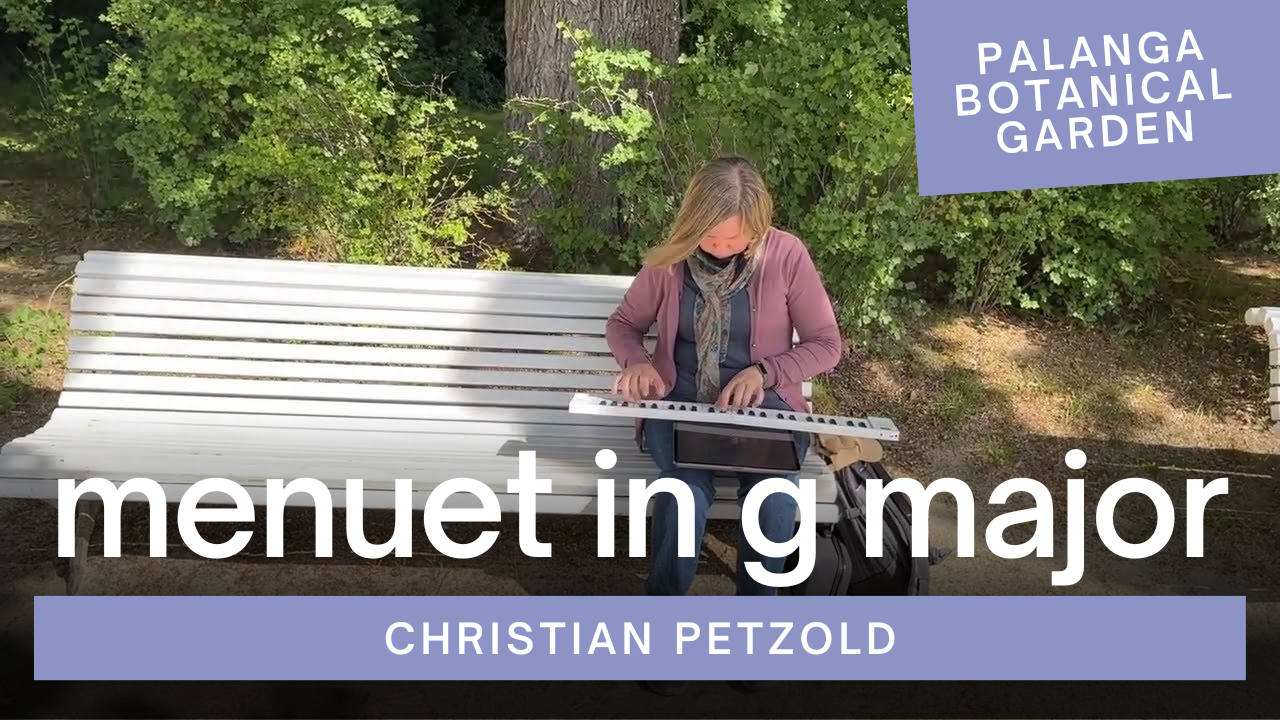 When Vidas and I were relaxing on vacation in Palanga by the Baltic Sea earlier this summer, I made a few videos on our folding MIDI keyboard and some unusual locations. Hope you will enjoy this Menuet in G Major from Notebook of Anna Magdalena Bach and the sounds of Hauptwerk Velesovo sample set! I recorded this video in the park of Palanga Botanical Garden.
Score with complete fingering: secrets-of-organ-playing.myshopify.com/products/menuet-in-g-major-bwv-anh-114?utm_source=copyToPasteBoard&utm_medium=product-links&utm_content=web
My Hauptwerk setup: www.organduo.lt/tools.html
We support Ukraine: www.blue-yellow.lt/en
If you like what I do, you can buy me some coffee: www.buymeacoffee.com/organduo
PayPal: PayPal.Me/ausramotuzaite
My Hauptwerk setup: www.organduo.lt/tools.html
Total Organist - the most comprehensive organ training program online: www.organduo.lt/total-organist
Secrets of Organ Playing - When You Practice, Miracles Happen! organduo.lt
Listen to my organ playing on Spotify: open.spotify.com/artist/2pXxZgiFPMKiqBRYi9rSLT?si=Xe1nTroTSmOGPtv8bP8MSw
Enjoy this post?

Buy Secrets of Organ Playing a coffee