Processional and Recessional in C major on the Reed Organ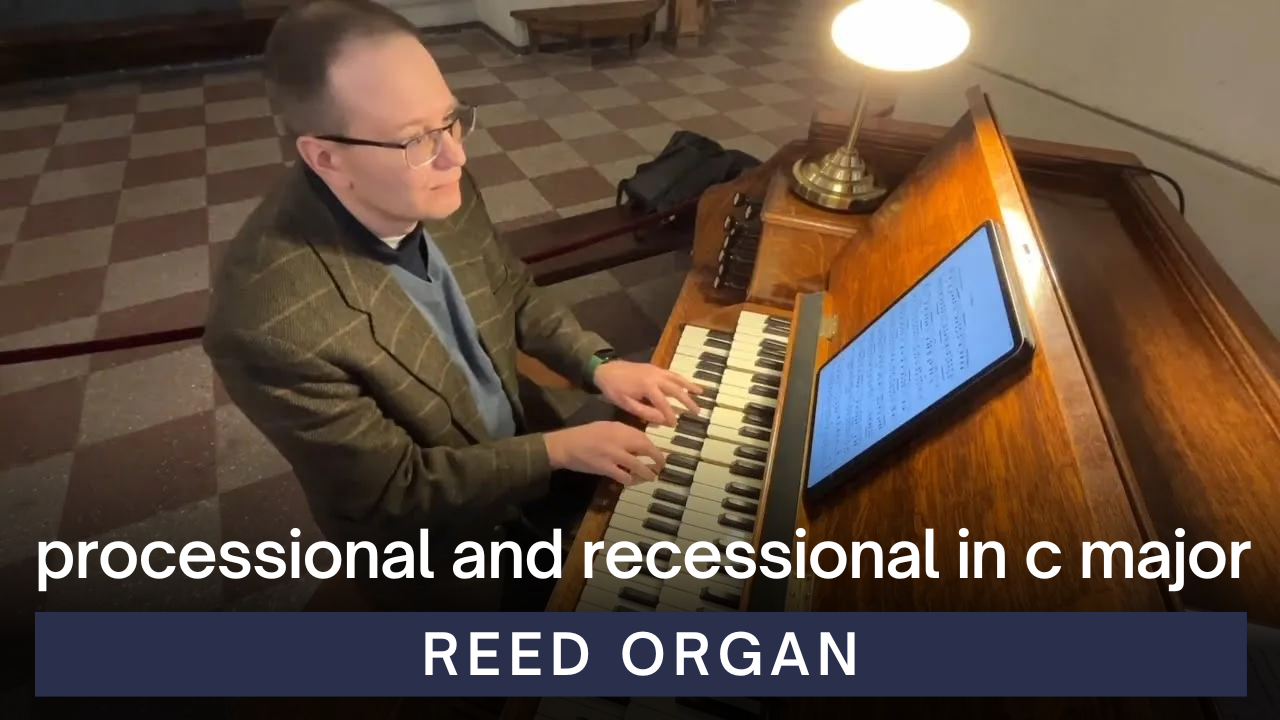 A couple of days ago I tested out our new reed organ at one of the graduation ceremonies with packed church. In this video you will hear Verset in C major by Louis-James-Alfred Lefébure-Wély from his collection "Vade-mecum de l'organiste" and Allegretto by Adolph Hesse in C major. This A.J. Spencer's reed organ (7 stops, 2 manuals and pedals), model "University Organ", No. 2170 from 1929 was recently donated to Vilnius University and placed at VU St. John's church. The instrument was beautifully restored by M.A.M. Fisharmonie i Organy (Marcin Majak and Jakub Wszołek) from Gdansk, Poland.
Score: imslp.org/wiki/Vade-mecum_de_l%E2%80%99organiste%2C_Op.187_(Lef%C3%A9bure-W%C3%A9ly%2C_Louis_James_Alfred)
Score: imslp.org/wiki/Postludien-Buch_(Kleemeyer%2C_Hermann)
We support Ukraine: www.blue-yellow.lt/en
If you like what I do, you can buy me some coffee: www.buymeacoffee.com/organduo
PayPal: PayPal.Me/VPinkevicius
My Hauptwerk setup: www.organduo.lt/tools.html
Total Organist - the most comprehensive organ training program online: www.organduo.lt/total-organist
Secrets of Organ Playing - When You Practice, Miracles Happen! organduo.lt
Listen to my organ playing on Spotify: open.spotify.com/artist/0ckKPIvTWucoN3CZwGodCO?si=YWy7_0HqRvaZwBcovL-RKg
Enjoy this post?

Buy Secrets of Organ Playing a coffee