Puer nobis nascitur (Advent Procession) | Phil Lehenbauer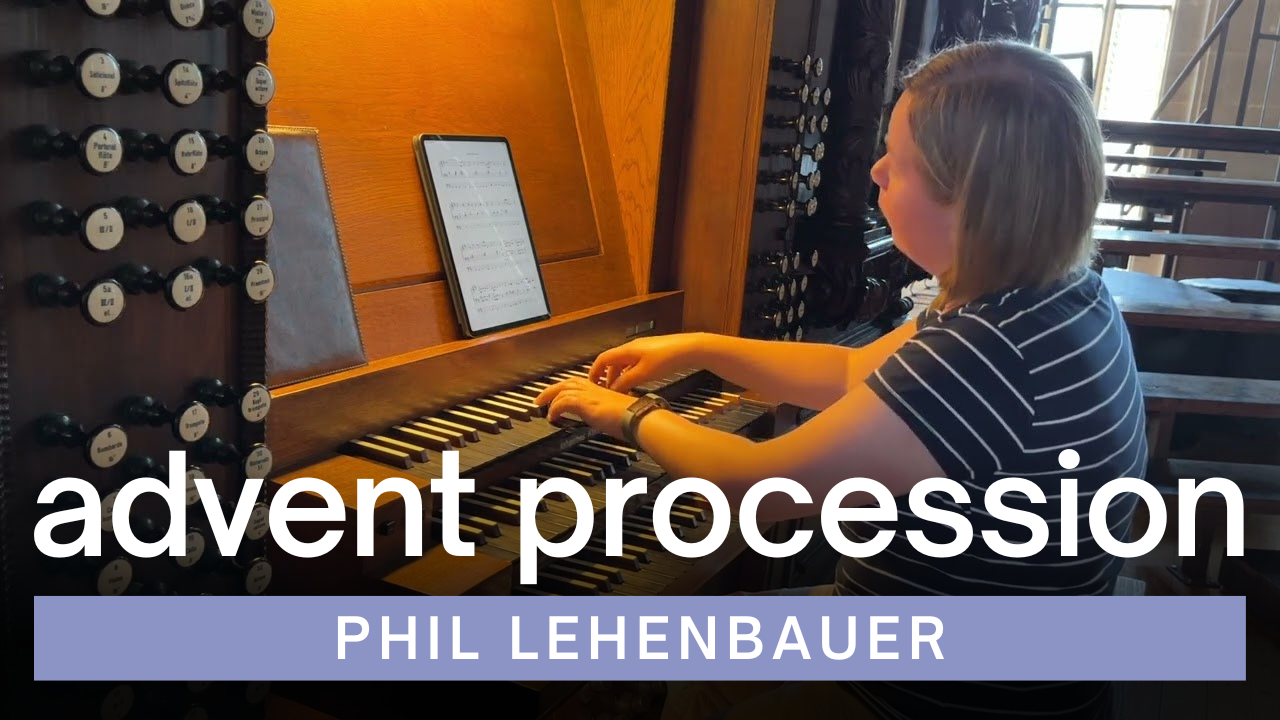 As a preparation for the upcoming Advent season I hope you will enjoy this sweet chorale prelude by Phil Lehenbauer, called Advent Procession based on the hymn tune Puer nobis nascitur. Here's what the composer writes about this gentle work:
"This Advent organ work is based on the hymn tune "Puer Nobis Nascitur". While many texts are used with this melody, during Advent the most common is "On Jordan's Bank the Baptist's Cry". This arrangement will add a beautiful touch to any Advent or Christmas service or recital. The melody is easily recognizable throughout, alternating with an original melody, and the work is easily playable on any instrument."
Score: https://www.sheetmusicplus.com/title/advent-procession-puer-nobis-nascitur-organ-work-by-phil-lehenbauer-digital-sheet-music/21893370?aff_id=454957
We support Ukraine: https://www.blue-yellow.lt/en
If you like what I do, you can buy me some coffee: https://www.buymeacoffee.com/organduo
PayPal: https://PayPal.Me/ausramotuzaite
My Hauptwerk setup: https://www.organduo.lt/tools.html
Total Organist - the most comprehensive organ training program online: https://www.organduo.lt/total-organist
Secrets of Organ Playing - When You Practice, Miracles Happen! https://organduo.lt
Listen to my organ playing on Spotify: https://open.spotify.com/artist/2pXxZgiFPMKiqBRYi9rSLT?si=Xe1nTroTSmOGPtv8bP8MSw
Enjoy this post?

Buy Secrets of Organ Playing a coffee