Symphonic Poem "In the Forest" | Mikalojus Konstantinas Ciurlionis | Organ Duet | Pärnu, E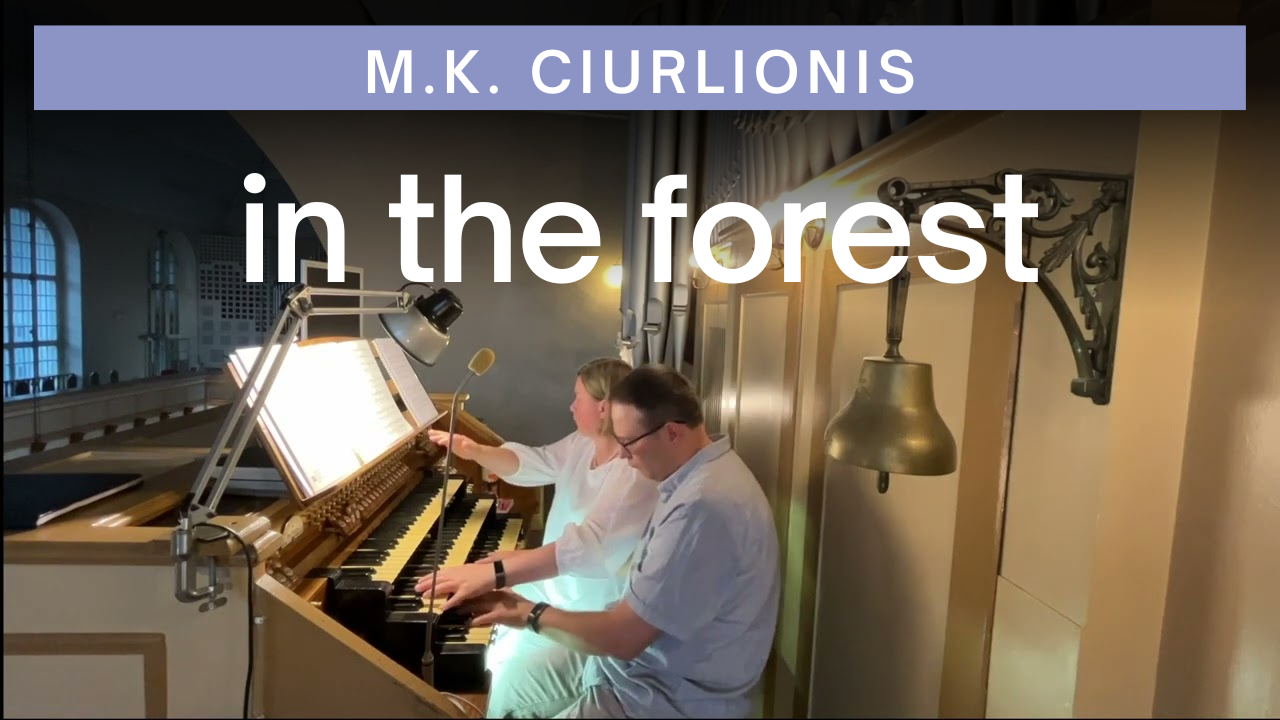 Today is the birthday of Mikalojus Konstantinas Ciurlionis (1875-1911), the greatest Lithuanian artist of all time. On this occasion, we would like to share with you this video from our recent concert in Pärnu, Estonia where we played his Symphonic Poem "In the Forest" as organ duet on the historical Kolbe organ from 1928 at St Elisabeth church. The monumental composition was arranged for two pianos by Jonas Aleksa, edited by Ruta Riktere and Zbignevas Ibelhauptas. Thanks to Ines Maidre for invitation to play in this amazing church! Hope you will enjoy it!
Score: https://www.mic.lt/lt/baze/klasikine-siuolaikine/natu-leidiniai/1472/
Published by Lithuanian Music Information Centre
We support Ukraine: https://www.blue-yellow.lt/en
If you like what I do, you can buy me some coffee: https://www.buymeacoffee.com/organduo
PayPal: https://PayPal.Me/ausramotuzaite
My Hauptwerk setup: https://www.organduo.lt/tools.html
Total Organist - the most comprehensive organ training program online: https://www.organduo.lt/total-organist
Secrets of Organ Playing - When You Practice, Miracles Happen! https://organduo.lt
Listen to my organ playing on Spotify: https://open.spotify.com/artist/2pXxZgiFPMKiqBRYi9rSLT?si=Xe1nTroTSmOGPtv8bP8MSw
Enjoy this post?

Buy Secrets of Organ Playing a coffee