Trio No. 1 in Ab Major, Op. 23 | Wilhelm Rudnick | Hauptwerk Utrecht Dom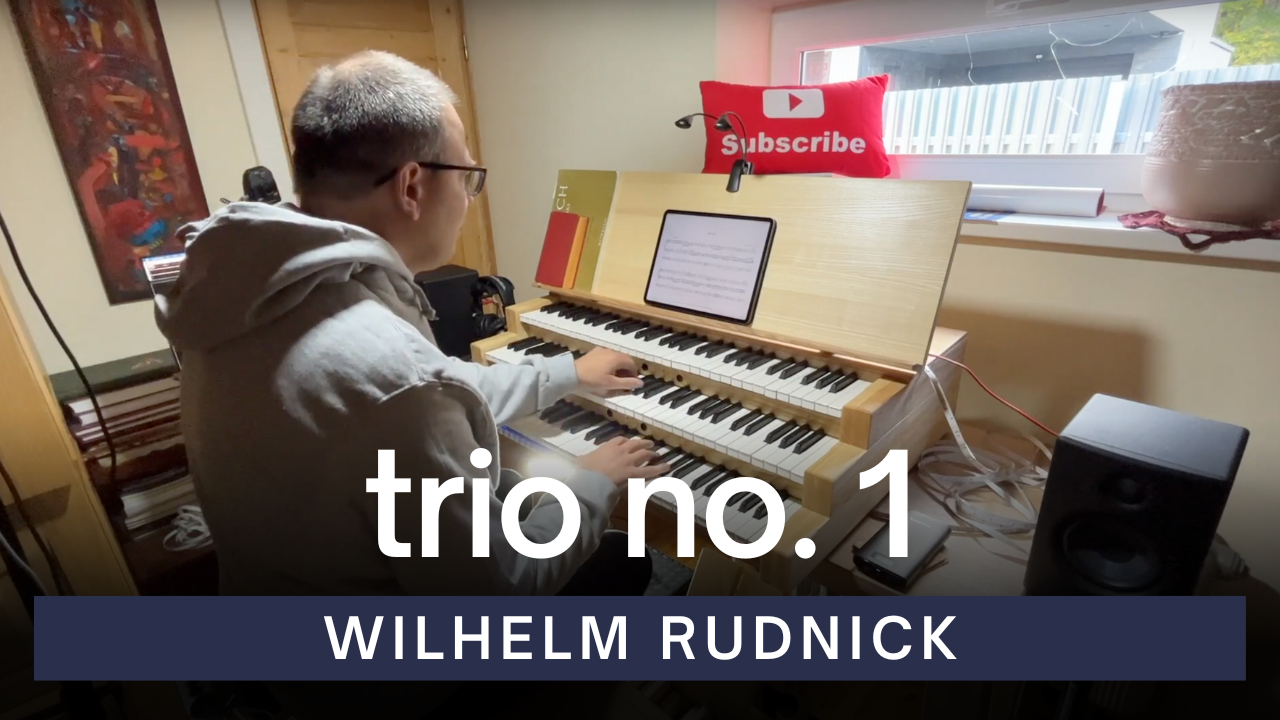 I recently bought a collection of Wilhelm Rudnick's organ music, who was rather forgotten German Romantic composer. However, his pieces are very beautiful, charming and well-crafted. So I hope you will enjoy this Trio No. 1in Ab Major, Op. 23 which I have recorded on Hauptwerk Utrecht Dom sample set!
Score: www.sheetmusicplus.com/title/selected-organ-pieces-digital-sheet-music/21907667?aff_id=454957
We support Ukraine: www.blue-yellow.lt/en
If you like what I do, you can buy me some coffee: www.buymeacoffee.com/organduo
PayPal: PayPal.Me/VPinkevicius
My Hauptwerk setup: www.organduo.lt/tools.html
Total Organist - the most comprehensive organ training program online: www.organduo.lt/total-organist
Secrets of Organ Playing - When You Practice, Miracles Happen! organduo.lt
Listen to my organ playing on Spotify: open.spotify.com/artist/0ckKPIvTWucoN3CZwGodCO?si=YWy7_0HqRvaZwBcovL-RKg
Enjoy this post?

Buy Secrets of Organ Playing a coffee