Walk With Me, Op. 108 (Organ Duet) | Vidas Pinkevicius | Hauptwerk Nancy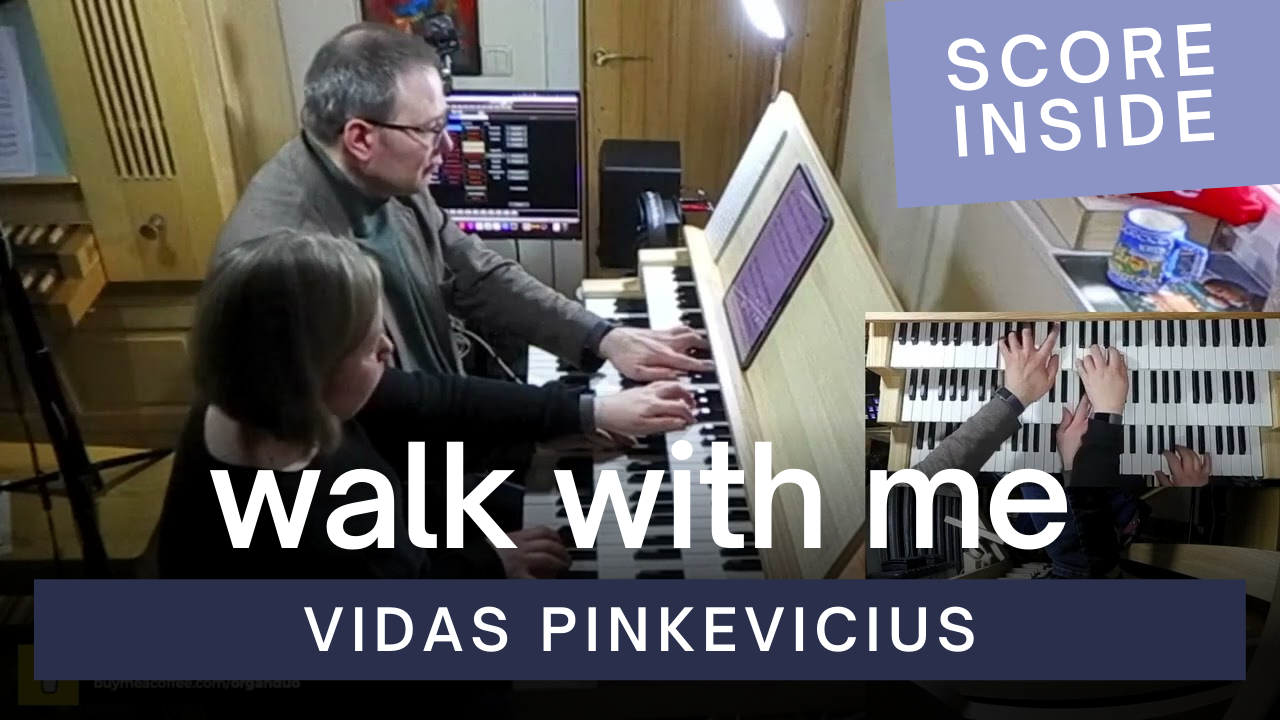 In this gentle and optimistic composition for organ duet (4 hands and 2 feet), two beautiful solo melodies talk to each other among lush sounds of string stops. Vidas dedicated this piece to me on the occasion of our silver wedding anniversary. The title Walk With Me comes from our second most favourite activity (after playing organ duets) which is taking walks in the forrest together. It is also allusion to walking together through life. This piece will work very well for both liturgy and recital setting when meditative music is needed. We played it on Hauptwerk Nancy sample set.
Score: https://secrets-of-organ-playing.myshopify.com/products/walk-with-me-op-108-organ-duet-by-vidas-pinkevicius-2022
We support Ukraine: https://www.blue-yellow.lt/en
If you like what I do, you can buy me some coffee: https://www.buymeacoffee.com/organduo
PayPal: https://PayPal.Me/ausramotuzaite
My Hauptwerk setup: https://www.organduo.lt/tools.html
Total Organist - the most comprehensive organ training program online: https://www.organduo.lt/total-organist
Secrets of Organ Playing - When You Practice, Miracles Happen! https://organduo.lt
Listen to my organ playing on Spotify: https://open.spotify.com/artist/2pXxZgiFPMKiqBRYi9rSLT?si=Xe1nTroTSmOGPtv8bP8MSw
Enjoy this post?

Buy Secrets of Organ Playing a coffee