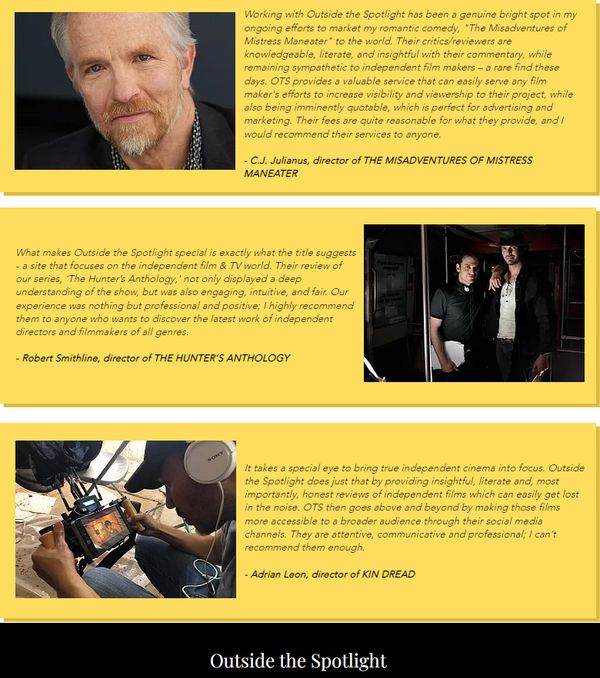 Testimonials!
Some kind words by filmmakers who have worked with OTS! See more on www.outsidethespotlight.com !Hugely appreciative of everybody who collaborates.If you love what you see, consider buying a coffee for Outside the Spotlight!
Keep up with Outside the Spotlight
If you'd like to keep up with OTS, please follow on Instagram at outsidethespotlight where there's new posts every Monday, Wednesday and Friday. From film clips to news to trivia to recommendations!Also be sure to visit www.outsidethespotlight.com for exclusive independent film reviews and filmic analyses!