Santander to Porto cycle
Adventures is what we live for. And after 2 years of inactivity due to covid, I am looking forward to hitting the road again.
In June, I (Peter) will start my cycle from Santander to Porto. Leaving Santander airport , the trip will see me cycling Along the North Spanish Coast towards Porto. The trip will bring me through Asturia, Cantabria, Galicia crossing into Minho in Portugal. A misconception is that a coastal road is most of the time flat. Not in Northern Spain. The trip will see me covering a distance of 1310km with a total ascent of 16,329m. Along the way, I will find the time to swim in the crystal clear waters along my route, hike Picos de Europe and even take a trip to Illa de Ons which is part of the Atlantic islands of Galicia National Park.
Plan is to cover on average 130 to 150km per day with on average 1700 meters of climbing.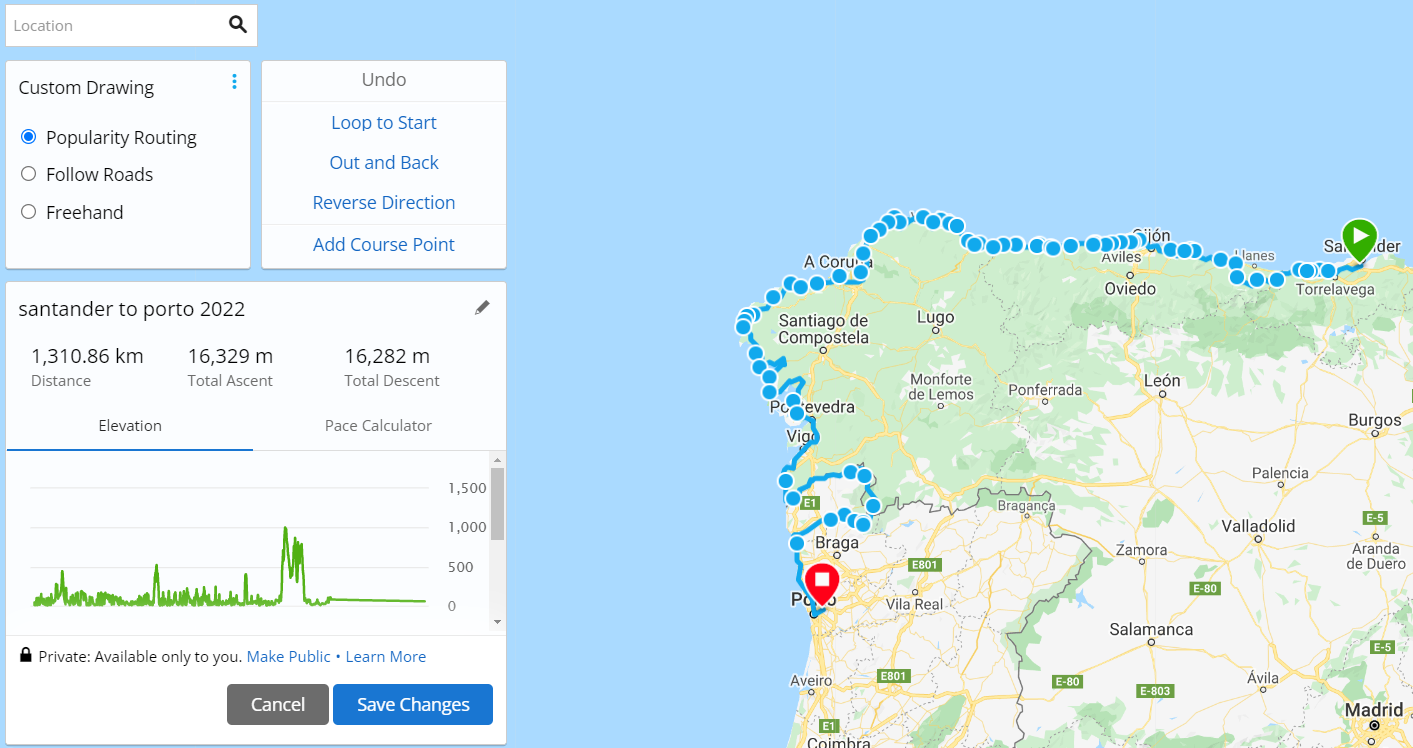 Training has already commenced for this trip with weekly increases in distance and interval training. Through the posts, I will keep you all posted on progress.

Enjoy this post?

Buy peter & Dolores a tree