Interview Curated and written by Oyindenyefa Ige & Precious Omandi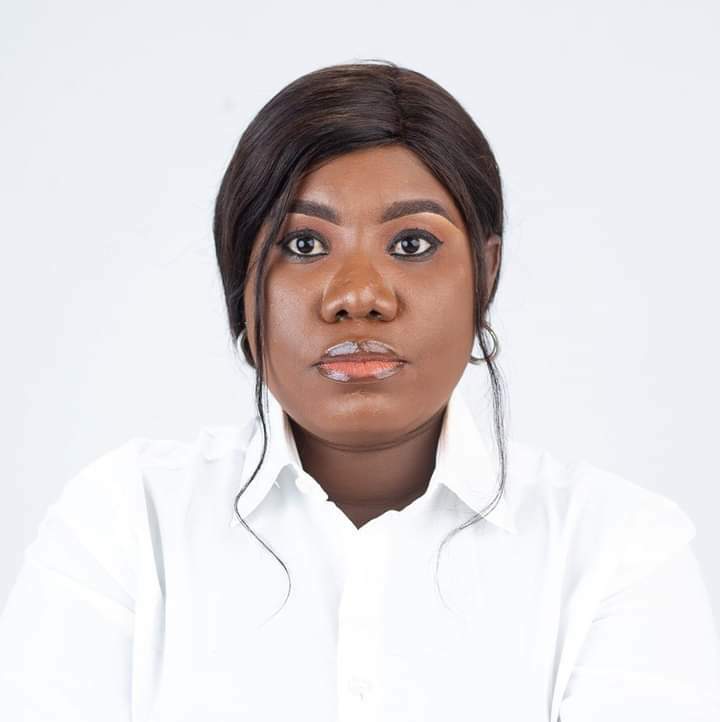 Swanta Blessing Bonat is a teacher, school owner, rural education activist, and a teacher trainer.
She is known for the commendable work she has done with building COEC Model Schools, a school in a rural part of northern Nigeria.
I am pleased to share this part of her with you.
The credit of this interview goes to
- Kindly tell us a little about yourself. Your childhood, nativity, hobbies ...
I am Swanta Blessing Bonat popularly known as Teacher Swanta. A 34 year old Atyap girl from Southern Kaduna of Northwest Nigeria. I am the 4th of 7 children.
I am a certified and licensed teacher with the Teachers Registration Council of Nigeria and have worked in 10 schools spread across Plateau State, Kaduna State, Kebbi State and the FCT in the capacity of a teacher and a school leader respectively.
I am also a nomad teacher, teacher trainer, education consultant and a rural education activist but lately, I find myself wearing many other hats as the need arises.
I currently work as Founder/Executive Director of Community Outreach for Educational Change (COEC), the School Manager of my school COEC Model Schools, Tagama and the Principal of EMS Children's School, Jos.
I love adventures and solving problems. I love quality conversations, eating good food, singing, sewing and interior design.
My childhood was filled with farm work, house chores, singing, learning a whole lot of businesses, building friendships with my 4 sisters and getting an education.
I went to Head Start Academy Ungwan Wakili in Zangon Kataf LGA of Kaduna State for primary school, then ECWA Staff School Jos, Plateau State for Secondary School, University of Jos for my first degree in Education (CRS) with the second degree in Christian Education from the Jos ECWA Theological Seminary. I have undergone series of trainings and workshops which have given me the license to dare the odds in the teaching profession.
- What are some memorable events that have defined who you are and what you do?
After teaching in several schools, something remarkable happened that made me even more deliberate in my approach to be the change I sought to see.
I had accepted the role of a Hostel Administrator in one of the prestigious international schools in Abuja. Eight months in, while planning the graduation for my girls, I realized that most of them already had admissions waiting for them in universities within and outside Nigeria. I became troubled at the thought that their peers from low-income families had the opposite experience. I immediately put in my resignation, moved back to my rural hometown and was determined to see how much I could do to help rural children have access to basic literacy skills starting from my village.
This gave birth to my non-profit called Community Outreach for Educational Change (COEC). For children in rural and disadvantaged communities, it exists to create quality classroom experiences and intentional role modeling; influence, change narratives and ultimately champion educational best practices as a response to the fourth global Sustainable Development Goal. Our website is www.coecnigeria.org
Education and teaching have been my tools to drive change and contribute my own quota in nation building and problem solving. Now, I call myself a nomad teacher, as I move from one rural community to another, volunteering as a teacher and as a school administrator and serving as a model for the teaching profession.
- In a world where it is becoming increasingly difficult to find purpose and stay in it, how did you find your purpose and still push ahead?
I believe that the call to "teacherhood" came to me with a burden. When I realized that I was meant to be a teacher, I started connecting the dots and became conscious of the issue that plagued me while I was growing up in my rural hometown. You see, my parents knew the importance of a good education and I think that having all girls made their resolve even stronger to ensure that we went to great schools. My dad passed and left the scene quite early but my mum toiled and made sure that we went to the best private schools (the public school system was and is still very terrible) she could afford. Not many children in my community had the chance that my sisters and I had and because I was a sensitive and observant person right from childhood, I noticed the differences and the imbalance between us and the other kids whenever we came home for holidays and had to interact with them. I dreaded coming home because there were always stories of girls my age and even younger getting pregnant and mostly shipped to the boy's family for "marriage" and young boys becoming addicted to substances and turned beggars, thieves or thugs. Education was not really the priority for many and it bothered me that young women especially, did not seem to have any other options than early marriages that turned them into baby making machines (farmers' wives/petty traders for those that are lucky) till they died. It was unsettling to say the least but I saw the power of education because I was experiencing it first hand and saw how it was making me different from the others and I got the conviction that I was going to turn out differently no matter what and then ensure that I do something about it later on. I connected all these problems to the lack of a good education quite early in life and vowed to get many more from rural communities educated, empowered and liberated just like I was opportune to enjoy. This conviction influenced all my decisions from then on and has brought me thus far.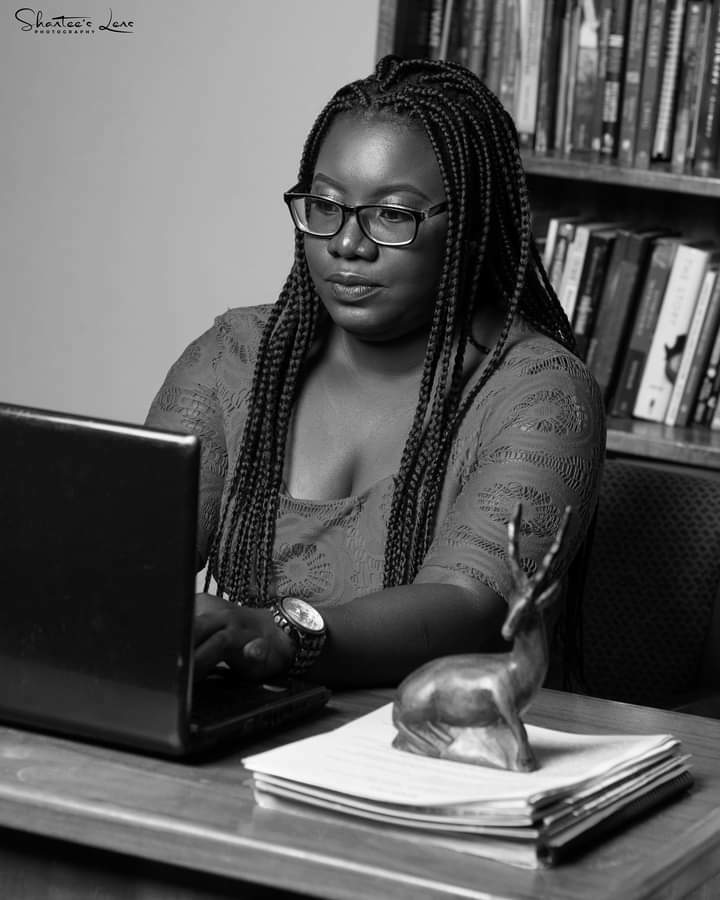 - You're doing a very significantly important job — which is teaching and training. What are some of the challenges and pressures you face in this career path, and how do you cope with the challenges?
The continuous killings in some of the communities I work with have necessitated the closure of many schools which have left many school children out of school. Just in September 2021, I lost 3 of my promising students because they relocated to another state on account of the killings.
The living conditions and welfare of my students has made me lose sleep for years now. When I became the school administrator in one of the schools, I noticed two problems. One was that most of the children—some as young as three—sleep outside, on mats laid on the floor. The second is that they were not feeding well as they couldn't afford to feed more than once a day let alone eat balanced diets. So, majority of the students were malnourished and didn't look their age because of stunted growth. This broke my heart. To help, I started two online campaigns tagged #GetASchoolChildOffTheFloor and #FedToLearn. Through the help of family and friends on Facebook and WhatsApp, I raised enough money to furnish two classrooms with age-appropriate chairs and tables and purchase one hundred mattresses. Till I left that school, they all slept on mattresses. The #FedToLearn campaign feeding program is still ongoing and so far, has fed over 250 school children breakfast, lunch and an egg every school day since 2019.
Again, one of the major challenges is with Teacher Quality as the quality of teachers greatly determines learning outcomes. I realized that not many teachers who are currently teaching are qualified nor properly equipped to be in the classroom. It's why I started the Teachers' Meet, the Teacher Development Forum and the Teacher Volunteer Network targeted at teachers serving in rural and disadvantaged communities.
Employing and maintaining quality teachers has also been very challenging. This is because most of the professional and qualified teachers are in the cities and enjoy many benefits which makes it difficult for them to agree to rural life with less or no pay.
Forced and Early Marriages are rife in the North and we have lost many girls to this pandemic even with some of whom we had repaid dowries for and negotiated with their families to allow them be in school. They go home on holidays and never come back.
Another challenge is that of conducive learning environments. While I was volunteering at the public school in my hometown, I noticed that schoolchildren went to nearby houses to beg for water whenever they needed a drink. Some were refused and for others, the water came from questionable sources. This inspired me to start the Extreme Makeover: School Edition in 2016. I made a post about it in my Public-School Experience column on Facebook. A donor gave us money to set up pipe-borne water in the school. The first of its kind in the entire local government area, an event was held by members of the community. Again, I had to build a water closet in one of the rural schools because there were no toilets at the school. Accustomed to easing themselves in bushes, learning to use it was an adventure for most of the schoolchildren there.
Since then, I have been able to do more for such schools like 3 Painted Classrooms in two rural schools, 2 white boards in one rural classroom, 1 tiled classroom in one rural school, A 3-in-1 machine for printing, photocopying and scanning in one rural school, a repaired Well for clean drinking water in one rural school and the total rehabilitation of a classroom into a Literacy Centre equipped with painted and decorated walls, Cable TV, a plasma, a mini Library, bulletin boards, a curriculum package, classroom furniture etc.
To further prepare students for global citizenship, I inculcate the observance of national and international days and unique programs in the termly academic calendar to create awareness on things that are happening in Nigeria and globally so that the school community is not left behind. They also learned to play several board games. I am intentional about giving them these unique experiences.
Another challenge is that of Learning Resources. Many of my students cannot afford to pay school fees let alone buy books and stationeries required of them for meaningful learning. Unfortunately, the schools are also unable to help meet this need as they are underfunded.
There is a fault in the Educational experiences given to students. The system is faulty as it mostly does not prepare students for global citizenship. On discovering that only two out of my forty-two pupils had ever travelled out of the community while volunteering at the public school, I crowdfunded and organized a field trip to another state. The children were so excited and some of the teachers asked to go along as they had also never left the state. Though the trip was not approved due to government bureaucracy, it gave the children something to look forward to. Later, I was able to take three pupils and the English teacher to a Spelling Bee competition in another state. It was an amazing experience and it was a delight to see their eyes dance with excitement. On their return, they shared their experience with other members of the school community and the teacher went on to organize spelling competitions in the school.
Lastly, many families cannot afford to pay fees to give their children access to quality education or any education at all. So I started a Scholarship Hub which has seen over 21 children gain partial or full scholarships in various schools and 18 girls gaining full support for their WAEC fees.
- What was your dream career as a child?
My initial career choice was journalism. As a young girl who grew up in a rural community, I looked forward to the evening news at ten o'clock and dreamt of becoming the best investigative journalist ever. I desired to share people's stories and positively touch lives. That changed after I was granted admission into a private tertiary institution to study Education instead. Disappointed, I left after a semester but returned a year later with a defined purpose, when I realized that studying Education would still give me the chance to make a difference in the lives of others, which was what I truly desired. To this day, it is one of the best decisions I ever have made.
-What do you love the most being an educationist?
My desire was to be the voice to the voiceless and be that journalist that always went behind the scenes to touch lives and share in other people's stories. However, in my thinking, education allows me to touch more lives than Journalism would have. Being a teacher allows me to be active in the development of individuals I cannot even begin to imagine or describe. I chose teaching with a defined purpose to study and become an educator per excellence and till today, I love being a teacher and proudly identify as one because it has given me an opportunity to invest in the lives of others and contribute to their becoming. The process is an investment that affords me the chance to see the outcomes or returns in my lifetime and it gladdens my heart when my students and even the teachers I get to train excel beyond my imagination. I keep counting my blessings with each passing day.
- What's your advice to other women or girls who are trying to make a career for themselves?
You can never go wrong with good planning, focus, determination and being deliberate. What have you planned for your career? Focus on it and be determined to accomplish it then become deliberate in picking your experiences. While at it, remember to equip yourself with the necessary tools for each experience. Because of my plan to use teaching and education in a certain way, I resolved to choose my experiences and only go for the experiences I need(ed). I wanted to experience working at all levels or aspects of education and school systems. So I started as a Class Assistant, became a Class Teacher, then a House Mistress, then a Hostel Administrator, then a School Administrator, then a School Manager and now a School Owner. Some of these experiences, you have to create/take them yourself because no one will give them to you easily on account of the fact that our society is still fixated on years of experience over competence. Don't get me wrong, years of experience are good but sometimes, they do not automatically translate to competence. I became a School Administrator because I walked up to the proprietors of a school and offered to be their Head Teacher. I wasn't even working at that school but started the conversation anyway and it worked. So, do not be afraid to challenge yourself and the system by taking the stage sometimes. I have been able to gather these experiences in less than 10 years. There are times that the temptation came to deviate because BILLS, but I had to keep at it and ignore because I had thrown something into the future that is still waiting for pick-up and only certain experiences will get me there.
Continuous Professional Development is very important and has significantly played a role in building my career. Tell me about a training, workshop, research or anything regarding teaching and education that will help me and I am paying to attend. Two of such trainings gave me jobs that I didn't even apply for. Lately, most of my learning is online and on the job but I never stop.
You must be willing to put in the work. We tend to be a 'sharp-sharp' generation and sometimes only focus on the success other than the process that leads to success. You have to focus on the process of becoming because it is as important as the end result. Pay attention to the process because there is no success that happens overnight.
I always say that the time to take action is now. The time is ALWAYS NOW. We can always start from where we are with whatever we have at hand. Making a difference does not really require much. It only requires that one takes action. I will not say it will be easy sail from then on but I can say that there will be enough grace and strength for each day till the finish line. It took me one sleepless night in Abuja to realize that I had been complaining about the state of education in Nigeria and my rural community and had been planning big on ways to go about solving the problem without thinking of the now. I was focused on the big plans I had and the right time to take action that I kept putting off being in the present and doing what I can do while on my way to the big plan. So I told myself that if nobody was going to do it, I will do it. I will act now and stop complaining. I left Abuja and look how far I've come. Everyone needs to find out what they are capable of and embrace it. Choose to make a difference in your career and with whatever you have in your hands at the moment.
Lastly, self-motivation, self-motivation, self-motivation!
If you are a crazy dreamer, you will understand the importance of self-motivation. That plays out a lot for me because there are times that people do not understand what drives me. So I constantly remind myself about the why. Why did I become a teacher, what do I want to accomplish with it and what results am I currently seeing? These (especially the results) keep me motivated more than anything else. Remembering the faces of all the school children I have encountered and how I watched the excitement on their innocent faces each time they accomplished a learning goal gives me a joy beyond definition. The satisfaction I get for being that teacher that makes a difference in the lives of generations and getting to be part of the process of the development of other people other than myself even for a profession that is not well regarded is adequate reward and motivation. I live for this thing…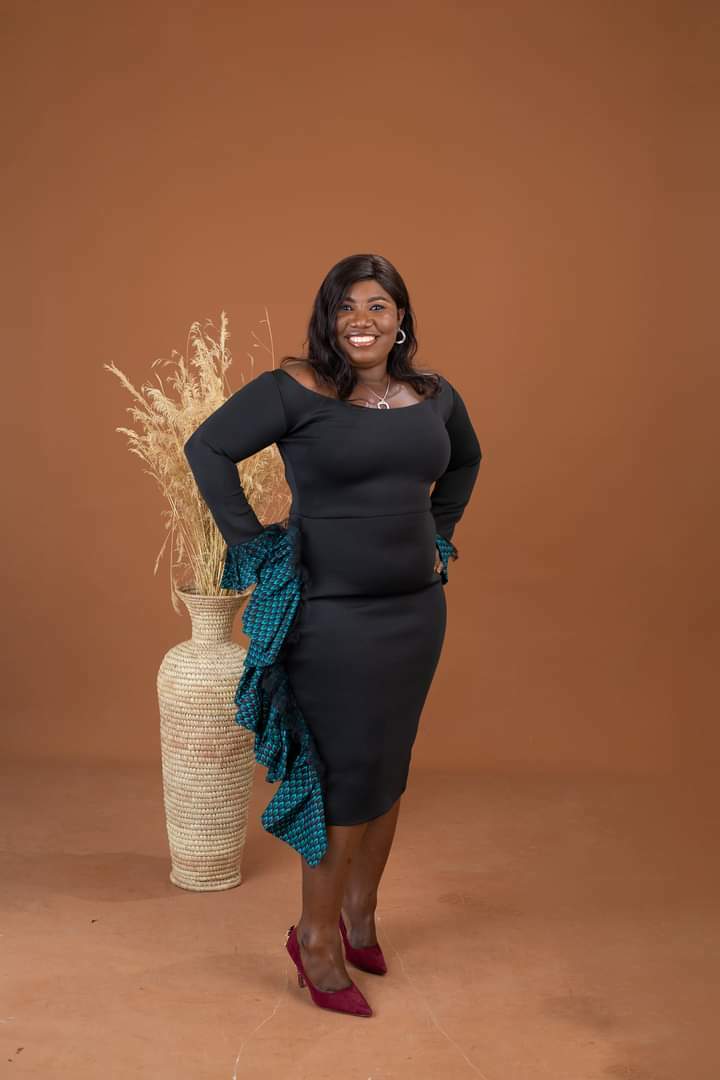 Ma'am Santa as always been someone I admired and loved, for her resilience and consistency.
You can find Santa on Facebook via this link: https://www.facebook.com/swanta.skinnerbonat?mibextid=ZbWKwL