McClure Mail—Green Gables Edition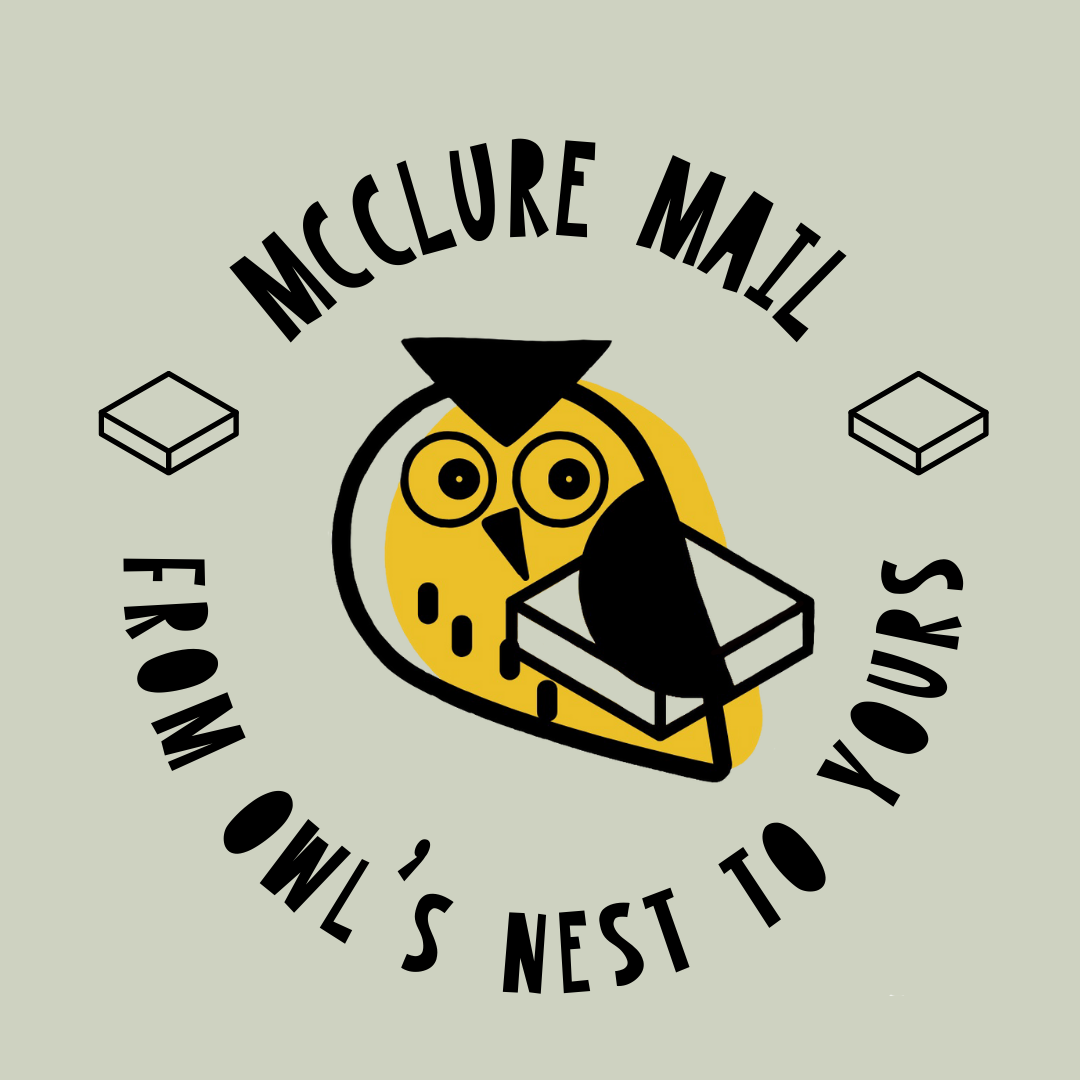 Greetings Owl's Nest friends,
Things have been busy, busy, busy over here in the Nest and we all have lists a mile long. But things are also good and we have lots to share!
Most pressing is to tell you a little more about our summer book box, McClure Mail, which is available for purchase from now until August 5!
Inside every McClure Mail is an Owl's Nest book plus a slew of other thoughtfully curated items. (For reference, our spring box included our first release, SON OF THE DEEP.) This time, our summer McClure Mail will include our first Owl's Nest Classics edition: ANNE OF GREEN GABLES. This means, yes, you can of course just purchase the book when it releases, OR, you can purchase McClure Mail, which has the book PLUS some very fun Anne Shirley-ish goodies. Also—because we've been asked this by a few people—we want to make it clear that the items in the box are exclusive to the box, they do not include the ANNE merch we have available on our website (which is also very cute and available now). If we have leftover items after the boxes are sent, they may be available to purchase, but the boxes are meant to be one-of-a-kind.
We've put a lot of thought into this box and are very excited to be collaborating with our friend Cierra from @ladychubbletters (on instagram and TikTok) for one of the items. Not only is she an incredibly talented hand lettering artist, she's also as big a fan of ANNE OF GREEN GABLES as we are. If ever there were a kindred spirit, Cierra is one!
And if you need a reminder about what makes our edition of ANNE unique: it's unabridged and chock full of extras: annotations, discussion questions, plus a very robust introduction—all intended to enrich the reading experience of teen and middle grade readers, or just any reader who wants a deep dive into a classic work of fiction!
Right now orders are open for McClure Mail on our website until August 5—so don't wait for too much longer if you're interested in purchasing one!
Enjoy this post?

Buy Owl's Nest Publishers a book