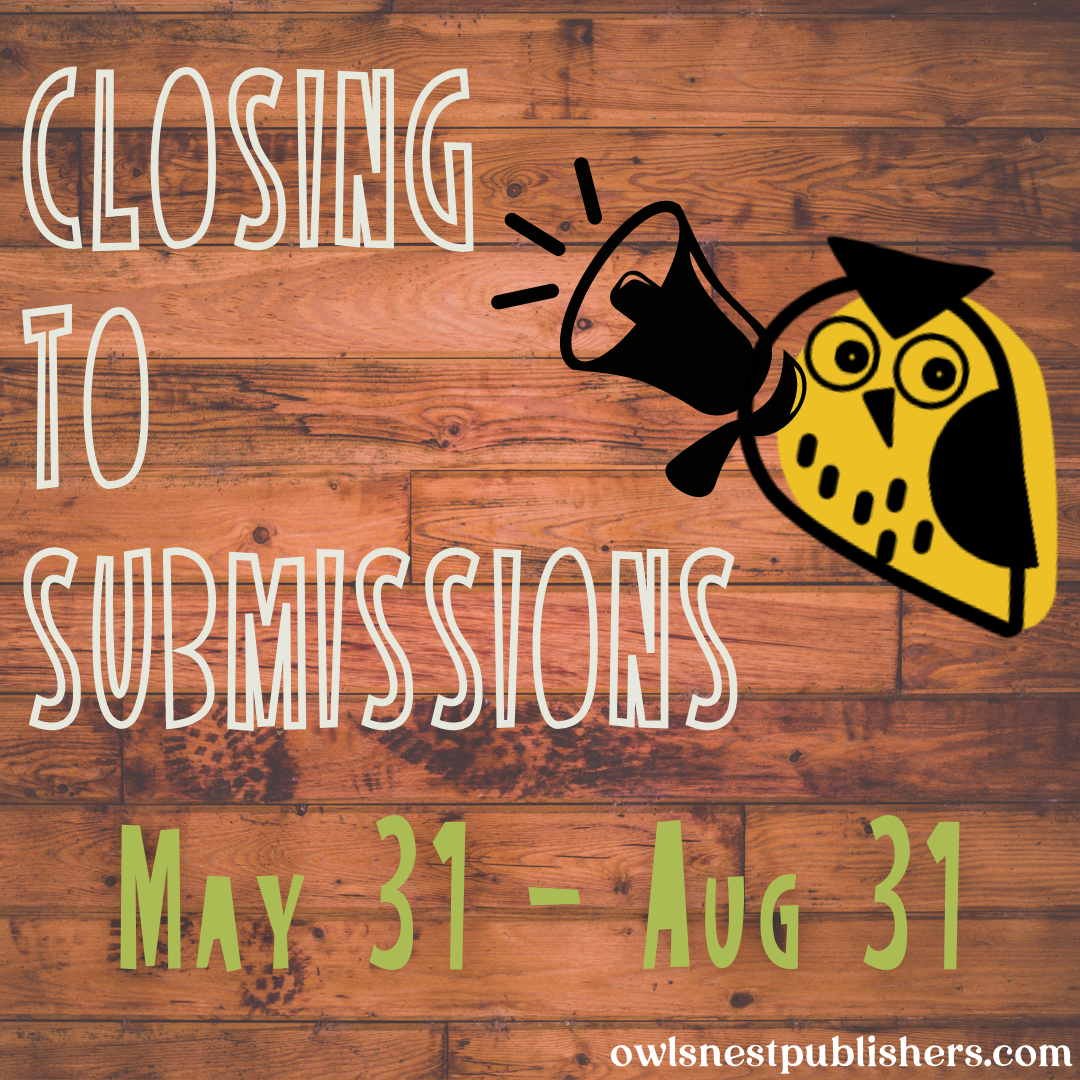 We've had such a successful first quarter over here at Owl's Nest that we've decided to press pause on taking submissions over the summer. This means that if you're someone who is interested in submitting to us, either get your submission in by the 31st of this month, or take the summer to make it the very best it can be and submit it in September when we reopen.
Why pause submissions? There are a few reasons!
Taking a summer break from submissions is common practice in the publishing industry. Everything slows down a bit over the summer—or rather, everything gives the illusion of slowing down. In reality, we will probably be working harder than ever over the next three months. June, July, and August are months where our kids are off school (we're all working mothers here in the Nest!) and in need of more attention, distraction, and fun than usual. If we don't want our kids to live in front of the TV for the next three months while we work, we need to restructure our work days to accommodate trips to the park, library, pool, hikes, etc... All very important! Not to mention summer family vacations that team members rightly need to take.
And what do we have in production that needs our attention this summer? Well, we currently have three books in active production, several full requests that we need to read and discuss as a team, multiple submissions still in the submission folder that need reading and responding to, and the possibility of beginning production on at least one more book (maybe two). And that's just the big stuff! The daily minutiae plugs on, as well as several side projects and arms of the publishing house we still need to get off the ground. It turns out each of us only split so many ways, though.
Which means we are very excited to bring on a few summer interns next month. We are accepting applications now for interns to work with Owl's Nest in editing, operations, and design. While we know that we will benefit from the help interns will bring to us, our goal is to develop talent in individuals who want to work in publishing someday. If you or someone you know might be interested in an Owl's Nest internship, you can find more information on our website here.
Summer is right around the corner, and our Nest just keeps filling up! Thanks, as always, for all your support!
~ Karin & the Team