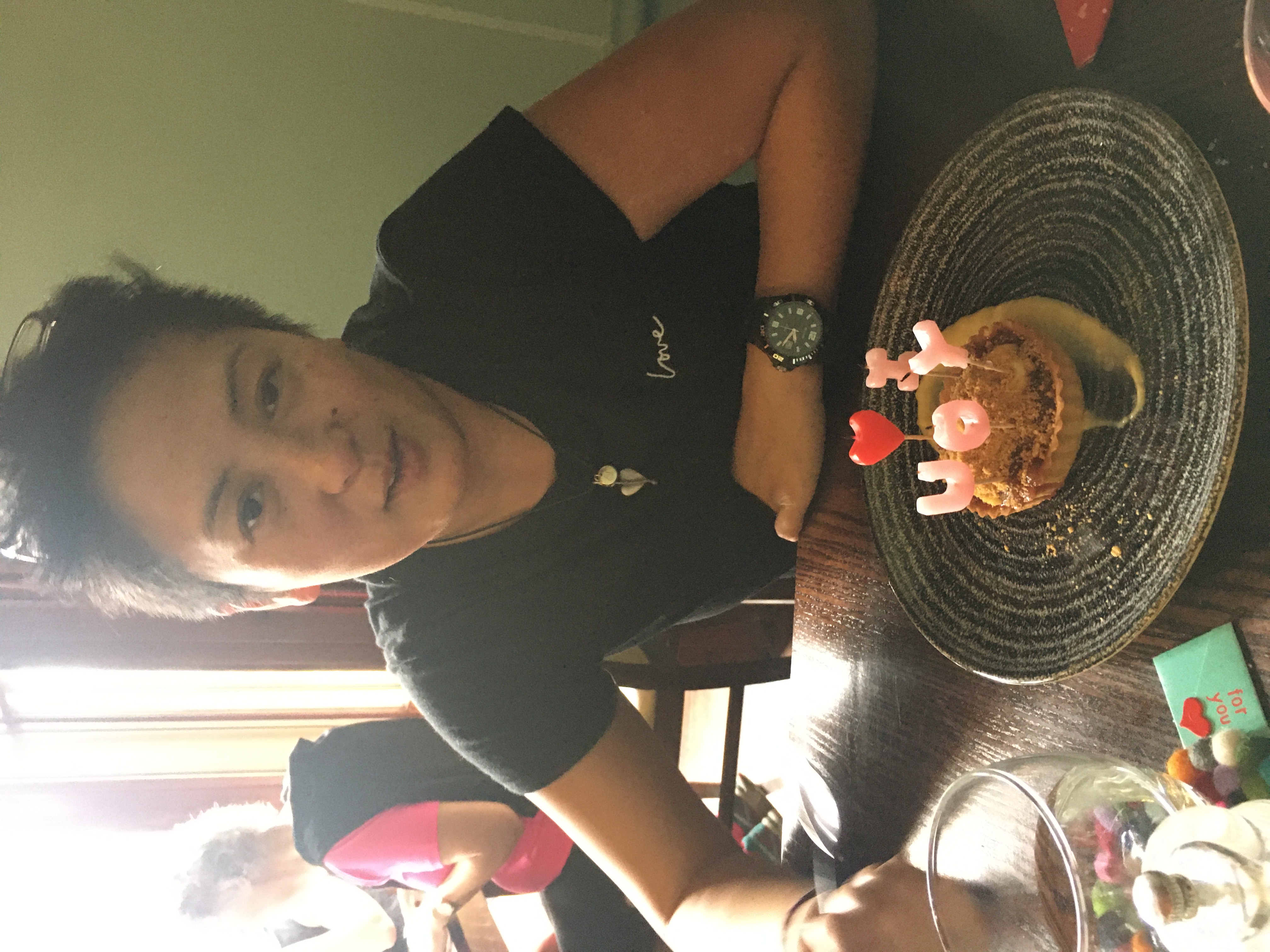 It's been a lovely day of spa-ness for us this year on Valentine's Day. Last year we had all four kids and were freezing our tits off at forest school. Today has been a far more leisurely, sumptuous and warm kinda day! 
Every year we have a tradition that I buy Lea an extremely dull and practical Valentine's gift. 
One year it was a butter dish 😬😱😂 a whisk has also featured (one batch of pancake mix too far with a twatty fork!!). 
This year I excelled myself...the bread knife I was planning got kicked to the kerb after I found the PERFECT gift that she could forever be PROUD of! A rainbow umbrella 🌂🌈 - she's so not slipping under the gaydar with this fucker, trust me!! 
I have also managed to make her blush by getting her dessert delivered with some I love you candles on it. 
What was hilarious was that the 60th birthday party next to us all smiled and clapped their hands thinking another birthday was afoot...it went suddenly quiet once they realised we were celebrating some lady lovin' 😜🤣 jealousy my friends is a terrible thing!!