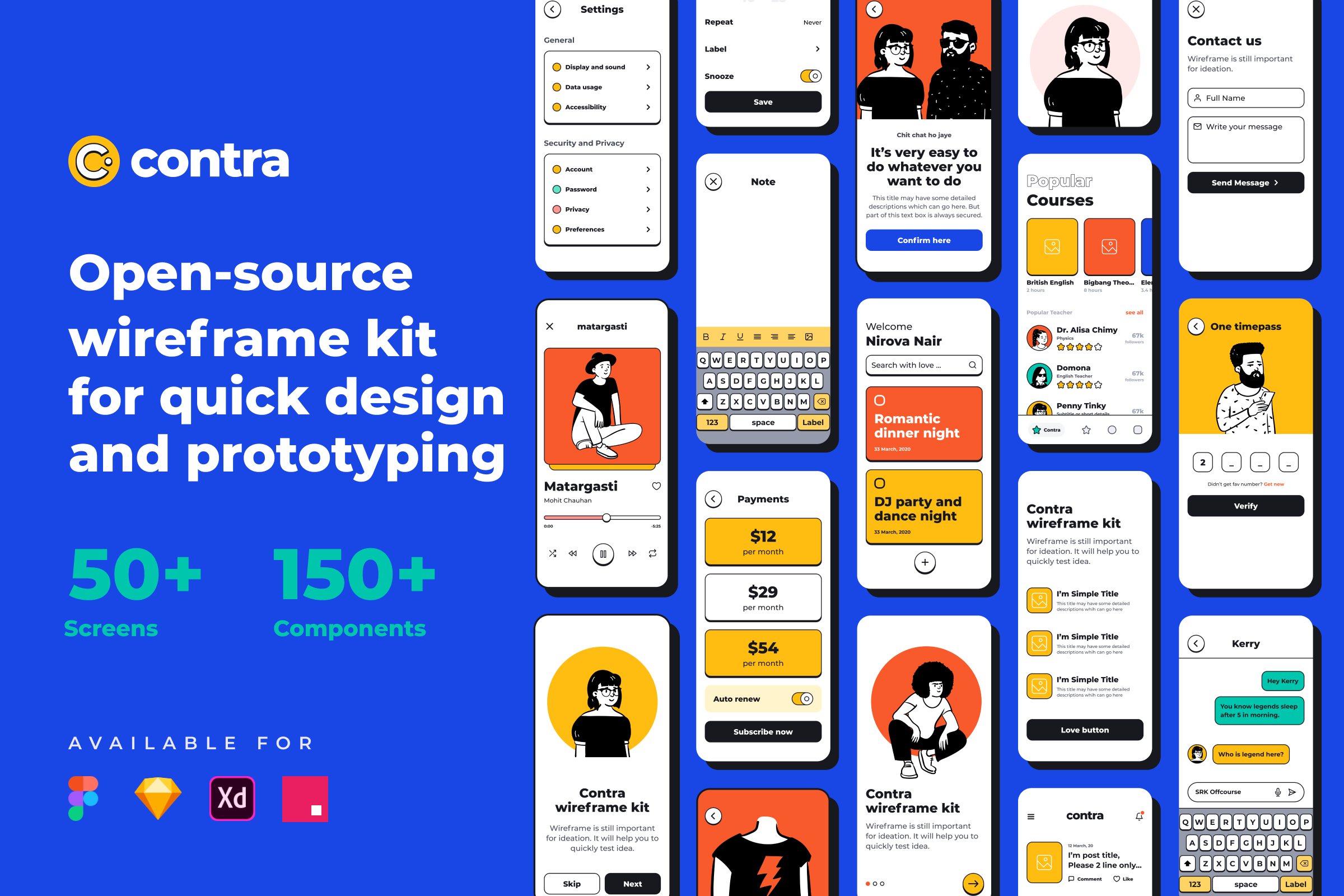 An open-sourced library of more than 150+ components and 50+ mobile screens to design and prototyping. You are free to use this kit free of course without worry about license and attribution.
Finished #2 Product of the day @producthunt
-----
😻A wireframe cannot be boring anymore
Contra was started just for fun to publish some shot on Dribbble. After designing some screens, I thought why don't create something that will helps others to create beautiful wireframe easily. So, here it is.
🚀Features:
The entire set of components are organised and layers and easily customisable. Also, it contains more than 50+ ready to use screen-based on common patters.
❤️It's Free!
The library is under license CC0. This means it's Free for Commercial and Personal Use: no need to credit, license, or anything.
———
Download now Contra Wireframe Kit
Big thank to @pablo stanely for awesome illustration library openpeeps.com