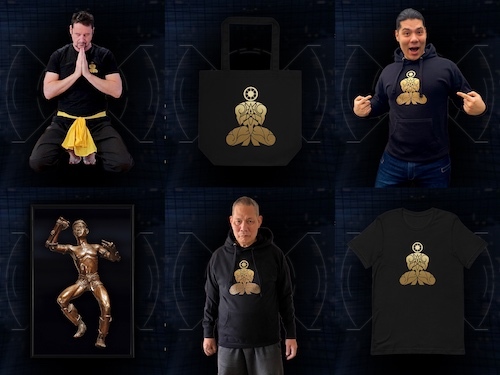 ✨ The first participants of our online training program have received their member-exclusive Pahu-hoodies! 🥳
📌 Pahuyuth Online members do not only have access to our online database, where we share thousands of tech-videos, tutorials and other learning content - they also receive a bunch of special gifts and member exclusive items during the first twelve months of their membership!
✅ After registration (upon request): Exclusive Yellow-Belt
✅ After 3 months membership: Exclusive T-Shirt
✅ After 6 months membership: Exclusive Poster
✅ After 9 months membership: Exclusive Organic Tote Bag
✅ After 12 months membership: Exclusive Hoodie
🎁 All items are shipped worldwide, with no additional charge! The production and shipping costs are already included in our monthly membership-fee (currently EUR 30 plus VAT).
🚀 More info and registration at
🇬🇧 https://bit.ly/learnmartialartsonline
🇩🇪 https://bit.ly/kampfkunstonlinelernen
Pahuyuth - Traditional Martial Arts & Self-Defense | School in Berlin, Germany | Online Training worldwide | Pahuyuth.com