We are getting tons of requests for Encanto content. The three of us absolutely LOVE this movie and created this puzzle template for you all. The template is formatted on sheet two for easy editing. Add your content in less than 10 minutes! Juliane Hodkinson and Debbie Mattingly each made their own versions with content and we are also sharing the blank template.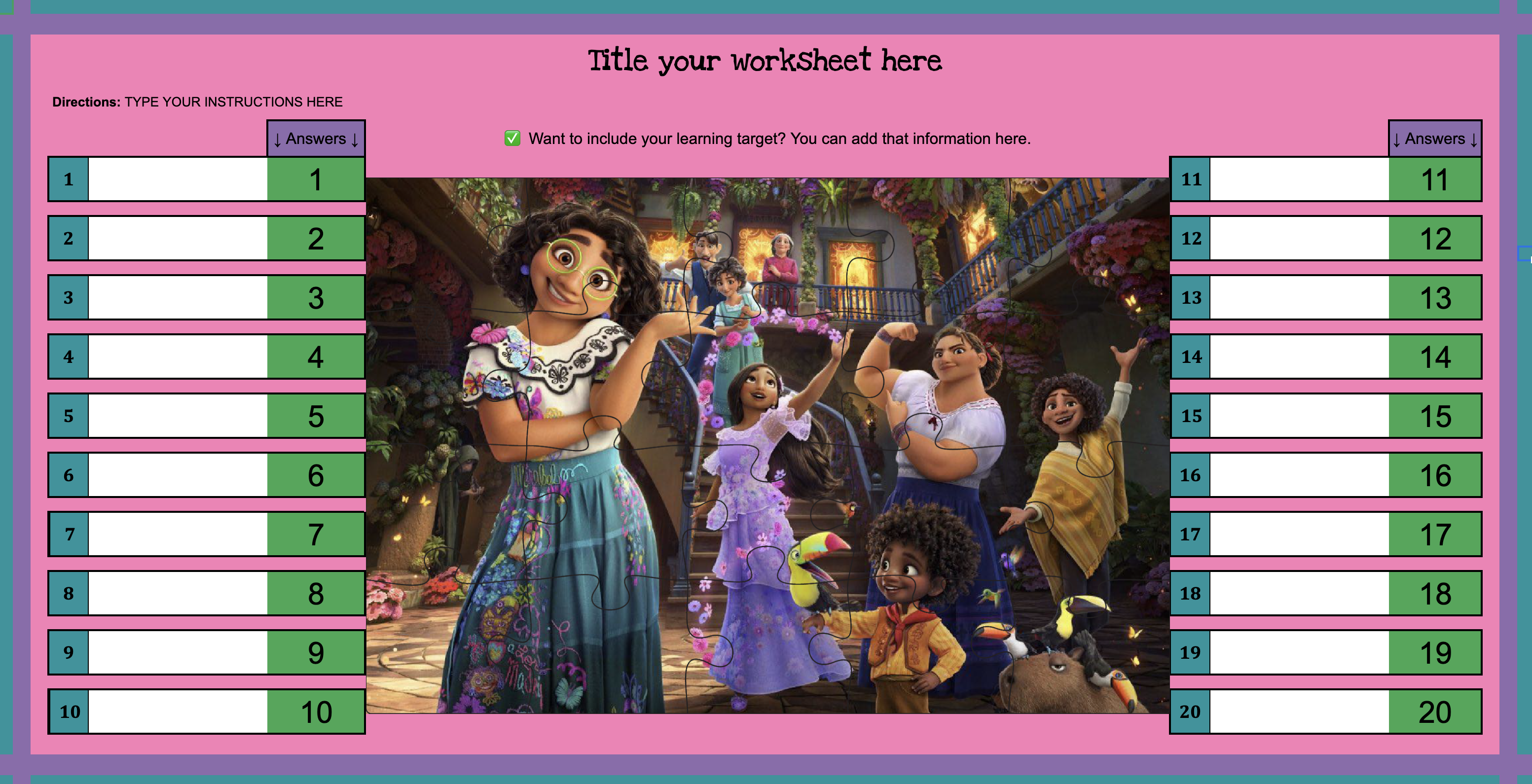 Remember that any of our puzzle templates in our TPT store can be used COMMERCIALLY! Be sure to check out the store for other color options :)
Link to template: https://docs.google.com/spreadsheets/d/1GpDKm6v8psnXjhcKqV_z8arsa5ppsu6a7B_tIiFJzyM/copy
Juliane's Version (multiplication and division to 12): https://docs.google.com/spreadsheets/d/15K2bV5gTdHIavMM4TmcDEVPLYDhWF52GwKV_35fBpc0/copy
Debbie's Version (GCF): https://docs.google.com/spreadsheets/d/1k7WWQD9a6_SwD78_pWc0Q2sZrObgwyB537kqoz0p0LI/copy
Link to LinkTree For all of our other creations: https://linktr.ee/pixelart4education
Additionally, we will be posting another puzzle template tomorrow! Be sure to join us on Facebook to make sure you grab your copy!