Hello there!
Thank you so much for stopping by my page!
Even more thanks if you've decided to support me in one shape or form!
For new folks, my name is Patrick Samuel Yung Armstrong (he/him). I'm a Korean American adoptee who currently lives in Indianapolis with his wife, Emily, and their cat, Vlad. Here's a picture of me with gelato in Greece.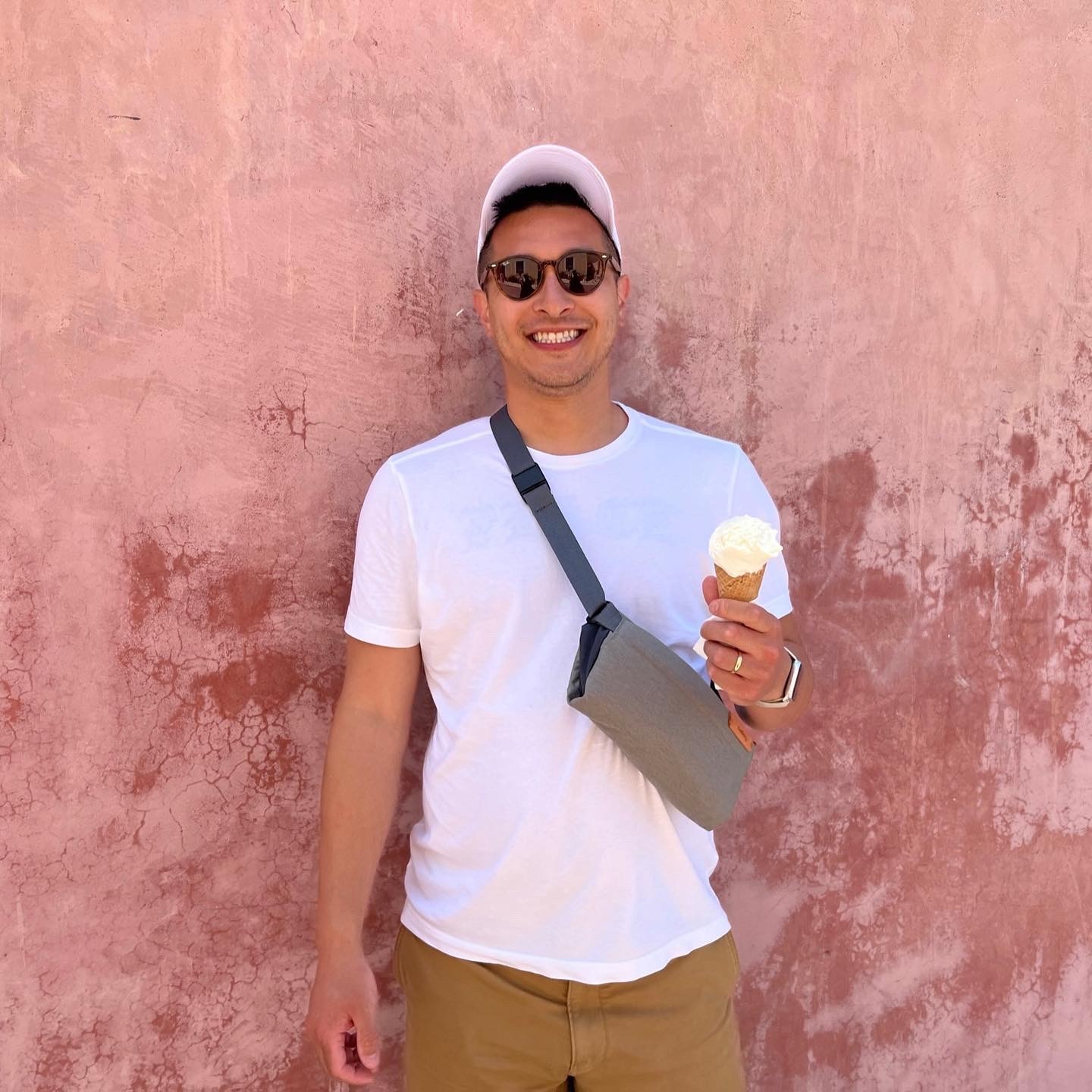 As many of you might know, I share a lot about my experience as an Asian American adoptee, an Asian American, and as someone who struggled to find their voice and embrace their identity for a long time. I do this on social media (Instagram, LinkedIn, and recently TikTok), through professional speaking and other events, and via a podcast I cohost called The Janchi Show.
For the past 6 months, I've also been publishing a newsletter as a way to connect with my audience more intimately and to work on my craft as a writer.
All of those things laid the foundation for this, or what I hope this might be. My goal for this is not just to supplement my income, but to really focus in on the content I create and what I'm doing to ensure quality product is produced for y'all, the audience supporting me.
So what does that mean for this?
Well, for one I now have a place I can accept monetary gifts / contributions that isn't venmo. It has never, and will never be, my intention to monetize or profit off the community. However, I pour all of myself into my work outside of my professional career, and I feel that this is a way to continue to do so but also provide a place to be compensated should anyone feel that necessary.
This is all optional, of course!
Secondly, I've been wanting to start a new podcast for awhile now, and if I'm going to put something behind a paywall, I want it to be something I'm really passionate about. That means talking to my friends about all kinds of things and putting that together for this community to take in.
I've been privileged to meet so many incredible people over the past few years and I believe we all have something to share with this wider world, things we would all benefit from knowing. I also believe the best way to build solidarity is by building empathy with each other, and storytelling is a powerful way to accomplish that.
So if you decide the Premium tier is worth it, you'll not only get access to my monthly newsletter (dropping the first of every month!), but you'll also be one of the exclusive listeners to this new podcast, titled Conversation Piece with Patrick Armstrong - this is something I'm really excited about.
I don't know where we go from here, but I'm ready for it. New rewards and opportunities will eventually come (maybe?!), so stay tuned.
Until then, thank you for stopping by + thank you for your support 💙
[PS: new Premium subscribers will receive their first newsletter and podcast episode the following month after they subscribe (so for those reading this that means October!). Thanks again!]
Enjoy this post?

Buy Patrick Armstrong a coffee