FacingLife.WTF for 5/2/22 #AgeAsAJudgeOfCharacter?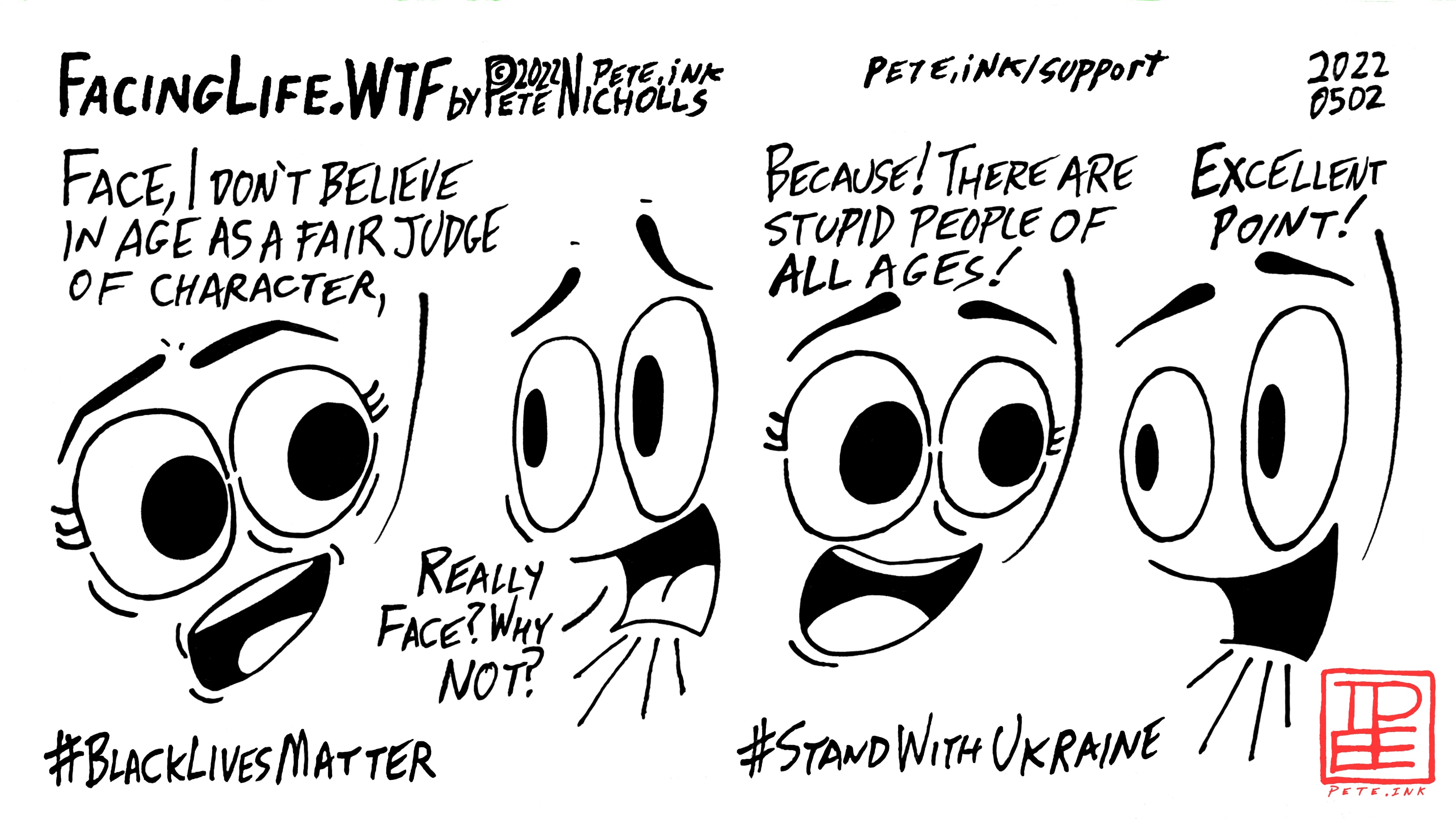 FOLLOW THIS COMIC: @FacingLifeWTF on Twitter/Instagram, FacingLife.WTF on the web
FOLLOW THE CARTOONIST: @PeteNicholls_ on Twitter and/Instagram, Pete.ink on the web
SUPPORT THE CARTOONIST: hit that SUPPORT link and buy me a coffee or get a MEMBERSHIP so my dad will stop side-eyeing my life choices! Or check out more support options!
Enjoy this post?

Buy Pete Nicholls a coffee