TheFace.Life 11/24/21 #TurkeyDayIsComing!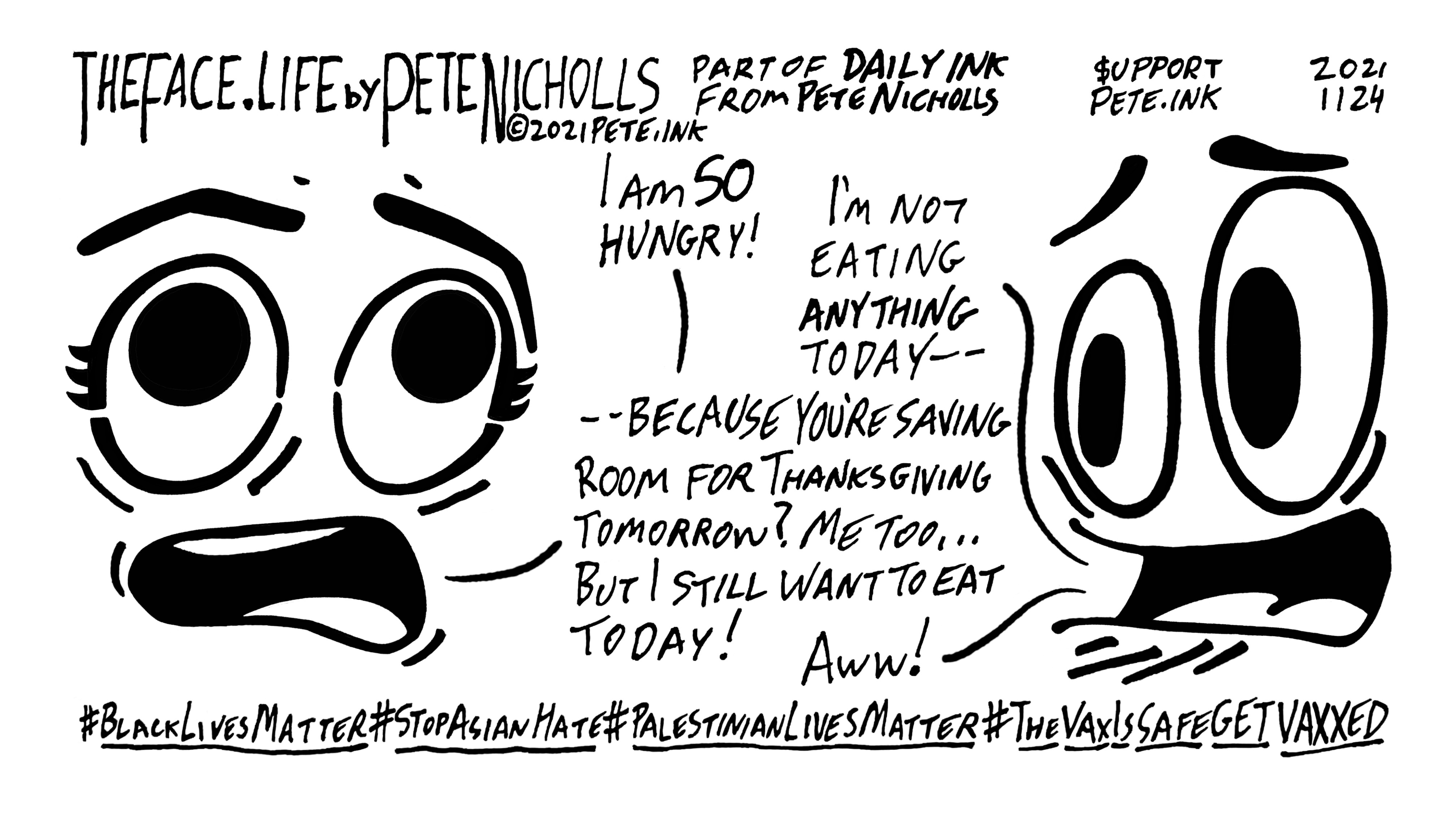 FOLLOW THIS COMIC: @TheFaceLife on Twitter, @TheFace.Life on Instagram, TheFace.Life on the web
FOLLOW THE CARTOONIST: @PeteNicholls_ on Twitter and Instagram, Pete.ink on the web
SUPPORT THE CARTOONIST: hit that SUPPORT link and buy me a coffee! Or check out more support options!
GET SWAG: Pete.ink/swag
Enjoy this post?

Buy Pete Nicholls a coffee