CAPM/PMP Exam Lexicon – What is Colocation?
It is essential to understand many concepts for the exam.
One of them is Colocation.
You wanted to learn more?
Join our weekly FREE study group session.
If you want to join DM me directly for details.
Pass the exam NOW!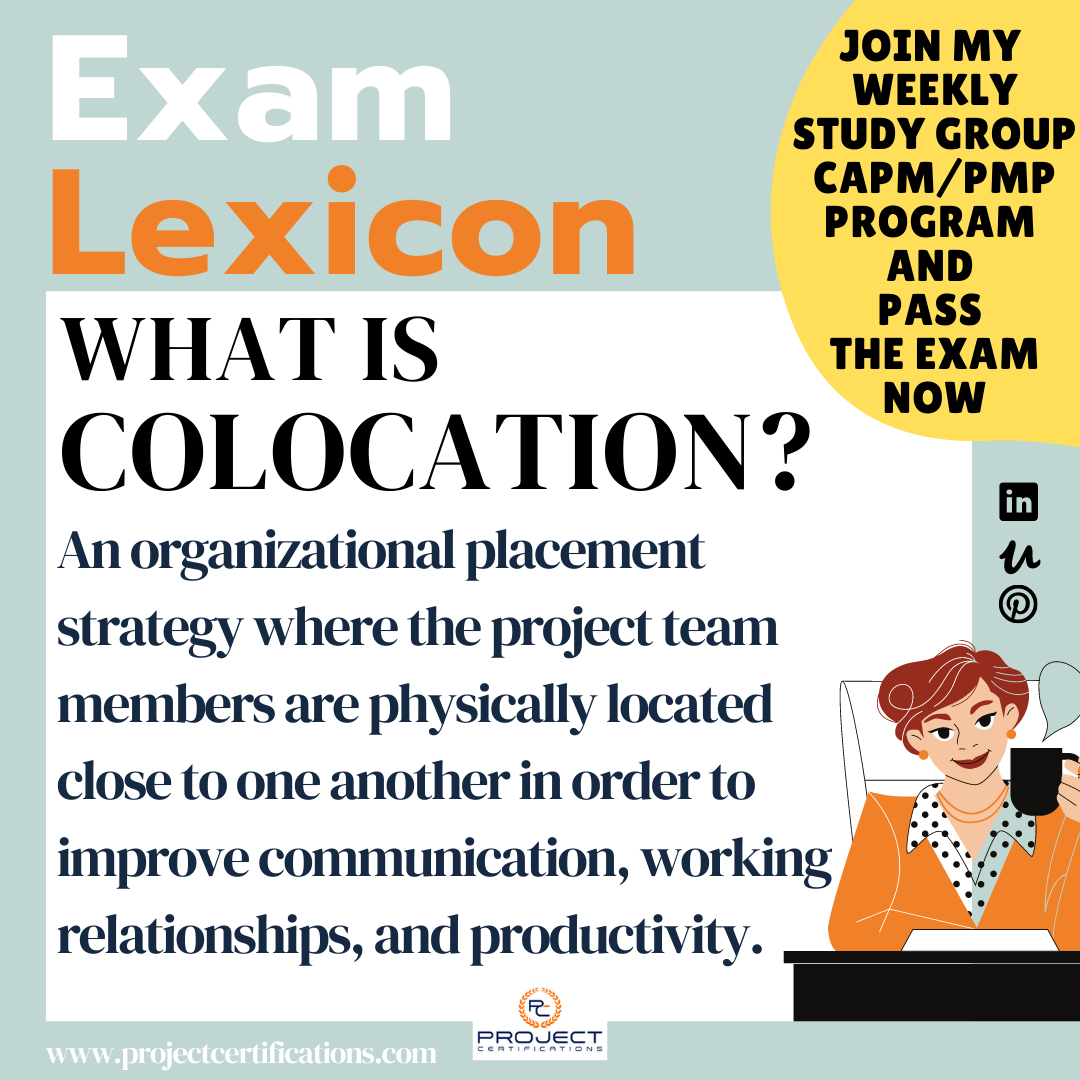 https://www.udemy.com/course/pmp-exam-practice-challenging-questions/?referralCode=566246B77AFA1BC71A16
Enjoy this post?

Buy Gabor Stramb - CAPM and PMP Exam prep and coaching a coffee