CAPM/PMP Exam Lexicon – What is Reserve Analysis?
This post will help YOU.
Here is one of the "key" definitions for the exam. Spend 1 minutes to review this one 🙂
Stuck with the preparation?
Build confidence and learn from the best Exam Prep Coach.
For more details contact me directly.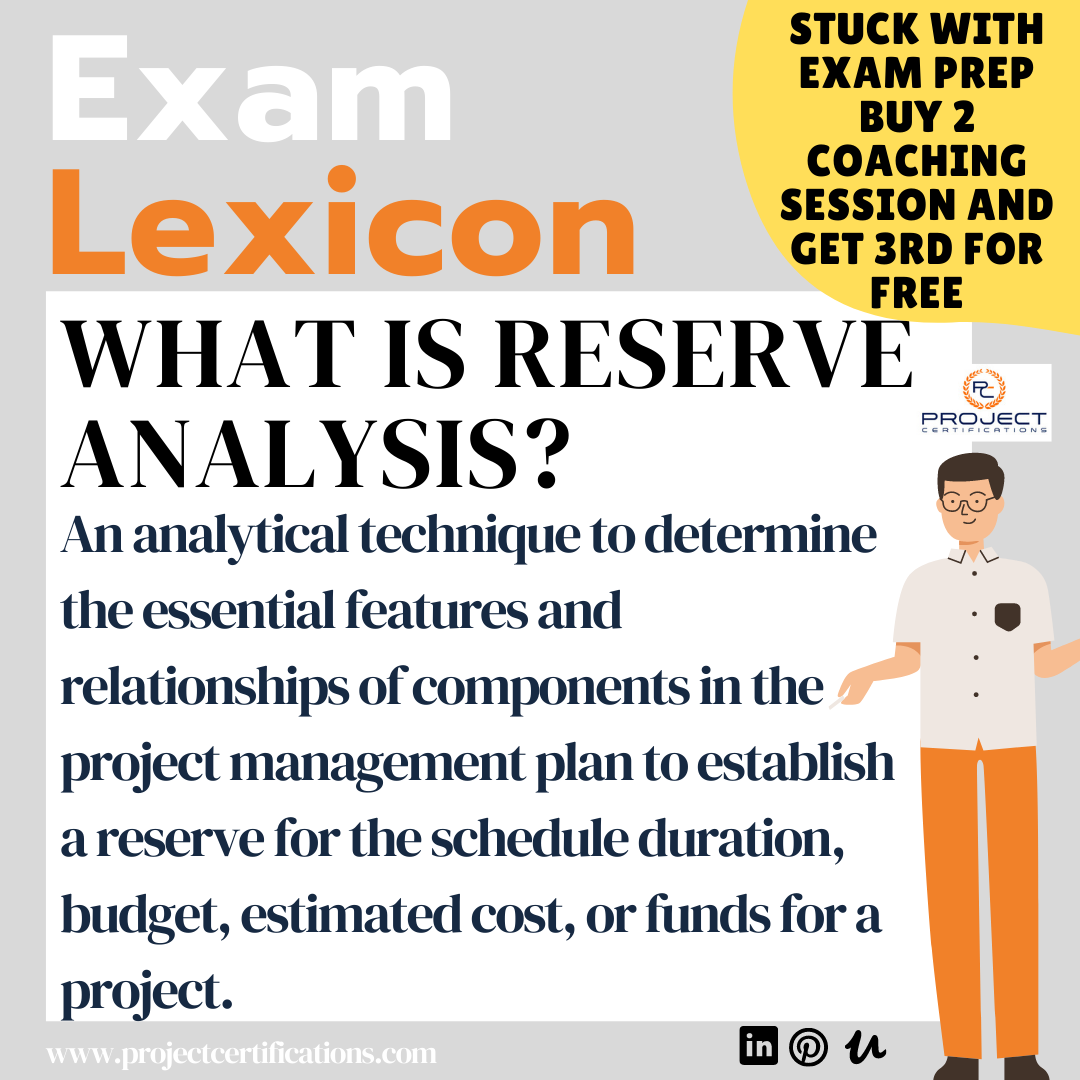 https://www.udemy.com/course/pmp-exam-practice-challenging-questions/?referralCode=566246B77AFA1BC71A16
Enjoy this post?

Buy Gabor Stramb - CAPM and PMP Exam prep and coaching a coffee