Exam Lexicon - Benefits Management Plan
Benefits Management Plan presents a summary of the project's benefits, expected by the business.
If you are stuck with exam prep, I'm happy to help, even if it's just a quick reality check of your knowledge or to discuss what to do next.
I'm available on Instagram/LinkedIn/FB/Whatsup/Email.
Regards
Gabor Stramb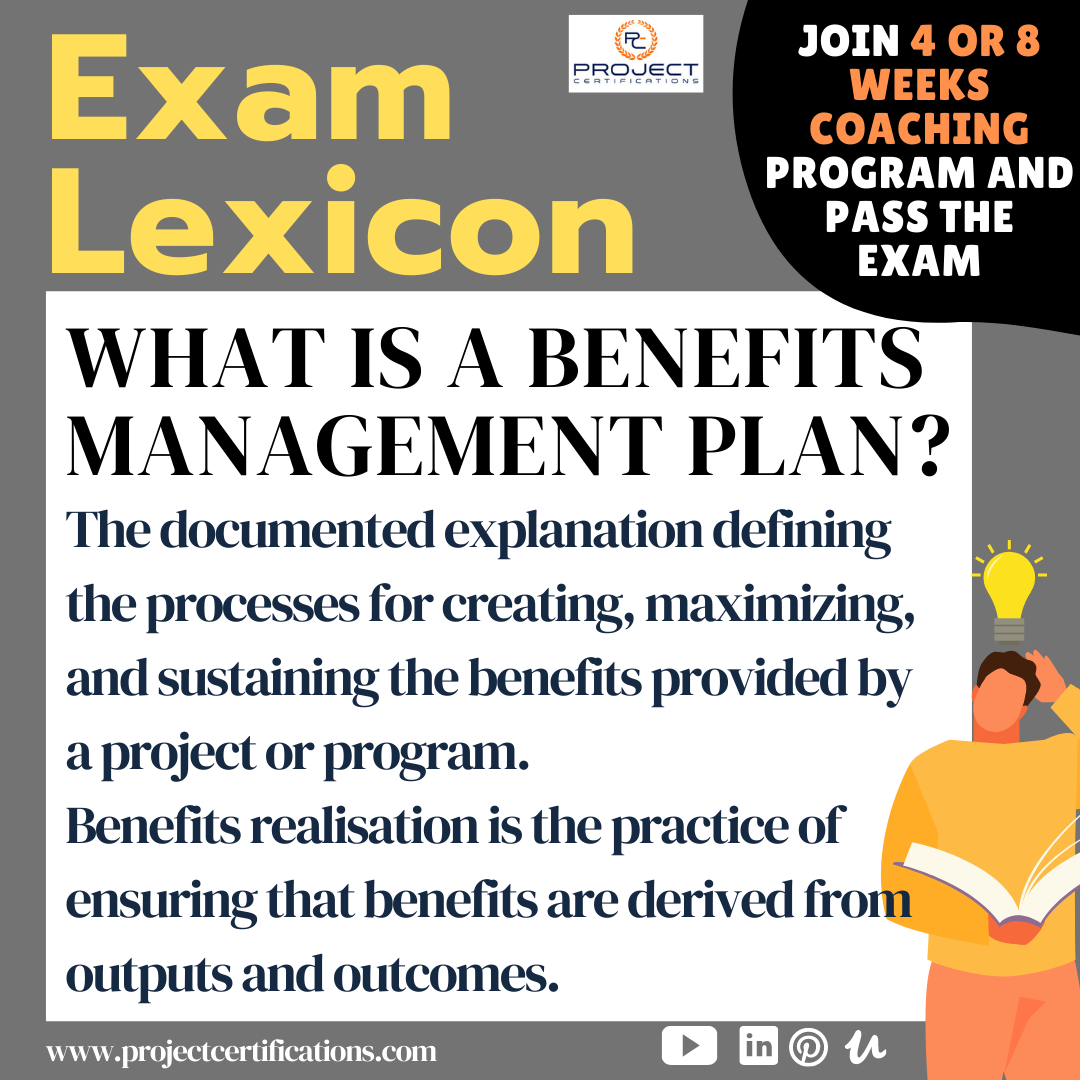 https://projectcertifications.com/pmpcoaching/
Enjoy this post?

Buy Gabor Stramb - CAPM and PMP Exam prep and coaching a coffee