Exam Study Tips -  Why should you join a Study Group?
Hello Guys, would you like to learn together with motivated individuals who are striving for success?
Helping each other to build confidence, knowledge and lift up each other to pass the exam.
I run weekly FREE CAPM and PMP study groups.
If you want to join DM me directly for details.
Pass the exam NOW!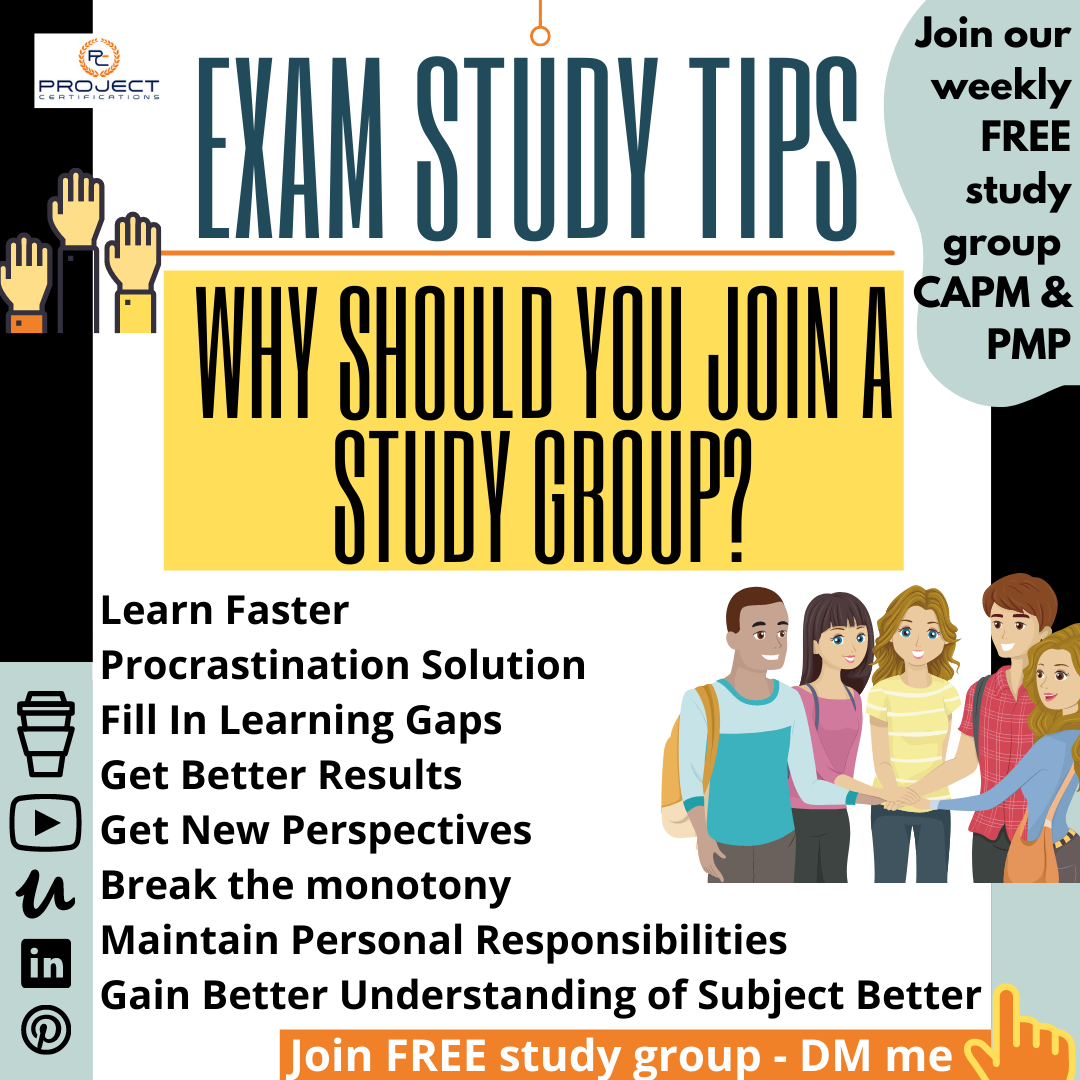 https://www.youtube.com/channel/UC-8Li_ETRLH49DcRgnx3u9g
Enjoy this post?

Buy Gabor Stramb - CAPM and PMP Exam prep and coaching a coffee