Mock Exam Question
Have you been preparing for the exam for months? Stuck with the preparation? Or considering quitting and doing it next year?
Build confidence and learn from the best Exam Prep Coach.
For more details contact me directly.
But for now, pick your best answer and comment below.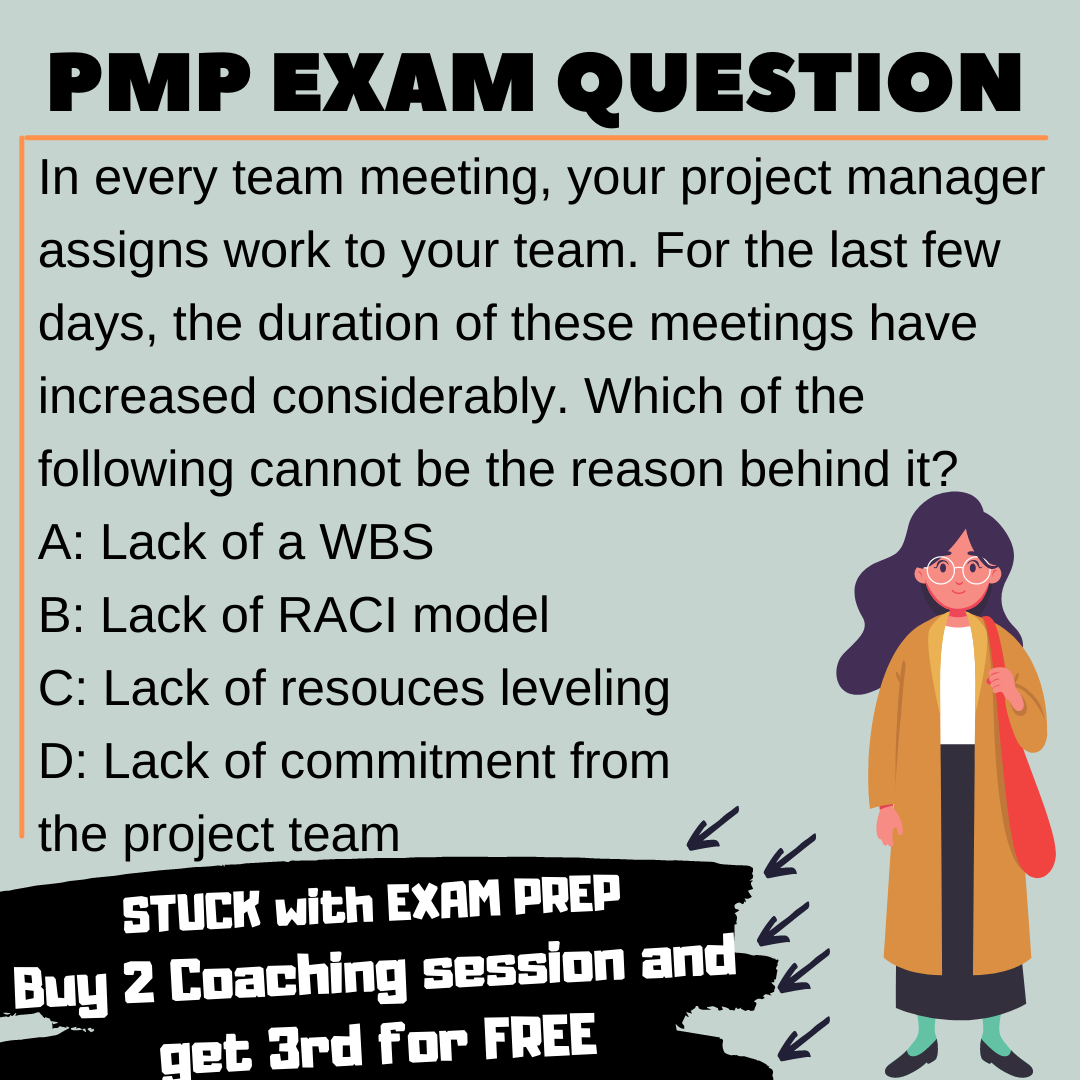 https://www.udemy.com/course/pmp-exam-practice-challenging-questions/?referralCode=566246B77AFA1BC71A16
Enjoy this post?

Buy Gabor Stramb - CAPM and PMP Exam prep and coaching a coffee