20 000
Laik se diví, odborník žasne! Dalších 10 000 bylo pokořeno, a to jen díky Vám!
Vám všem, kteří mě sledujete, podporujete sledováním, slovy i finančně, patří obrovský dík.
Za každý příspěvek cítím nepopsatelnou vděčnost, a i když mnohdy nestíhám reagovat a odpovídat všem, vězte, že o nich vím a mají pro mě opravdu velkou váhu.
Prvních 10 jsem "oslavila" českým případem a nejinak tomu bude i tentokrát. (Tedy až po plánovaném videu, které by mělo vyjít během zítřka. Nečekala jsem, že to půjde tak rychle :) )
Věřím, že i tento příběh bude důstojným vstupem do další etapy, podíváme se totiž do skvostných historických prostor legendárního kasina Monte Carlo. Byla tentokrát motivem vraždy vášeň, pomsta nebo peníze? Můžeme se vsadit :)
Těším se na Vás a... DĚKUJI!
P. s. stále mě můžete podpořit v anketě Podcast roku, hlas nic nestojí a mě potěší.
Hlasování probíhá do 5. 6. zde: https://www.podcastroku.cz/#hlasovani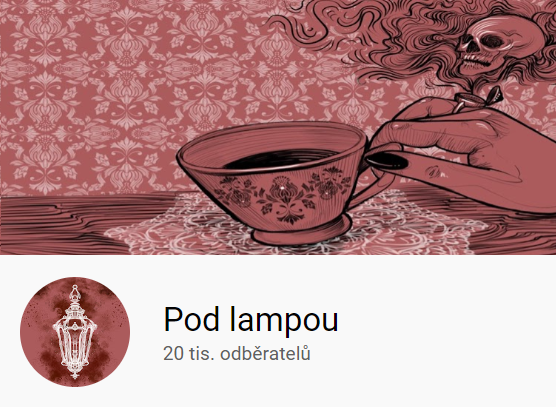 Enjoy this post?

Buy Pod lampou a coffee