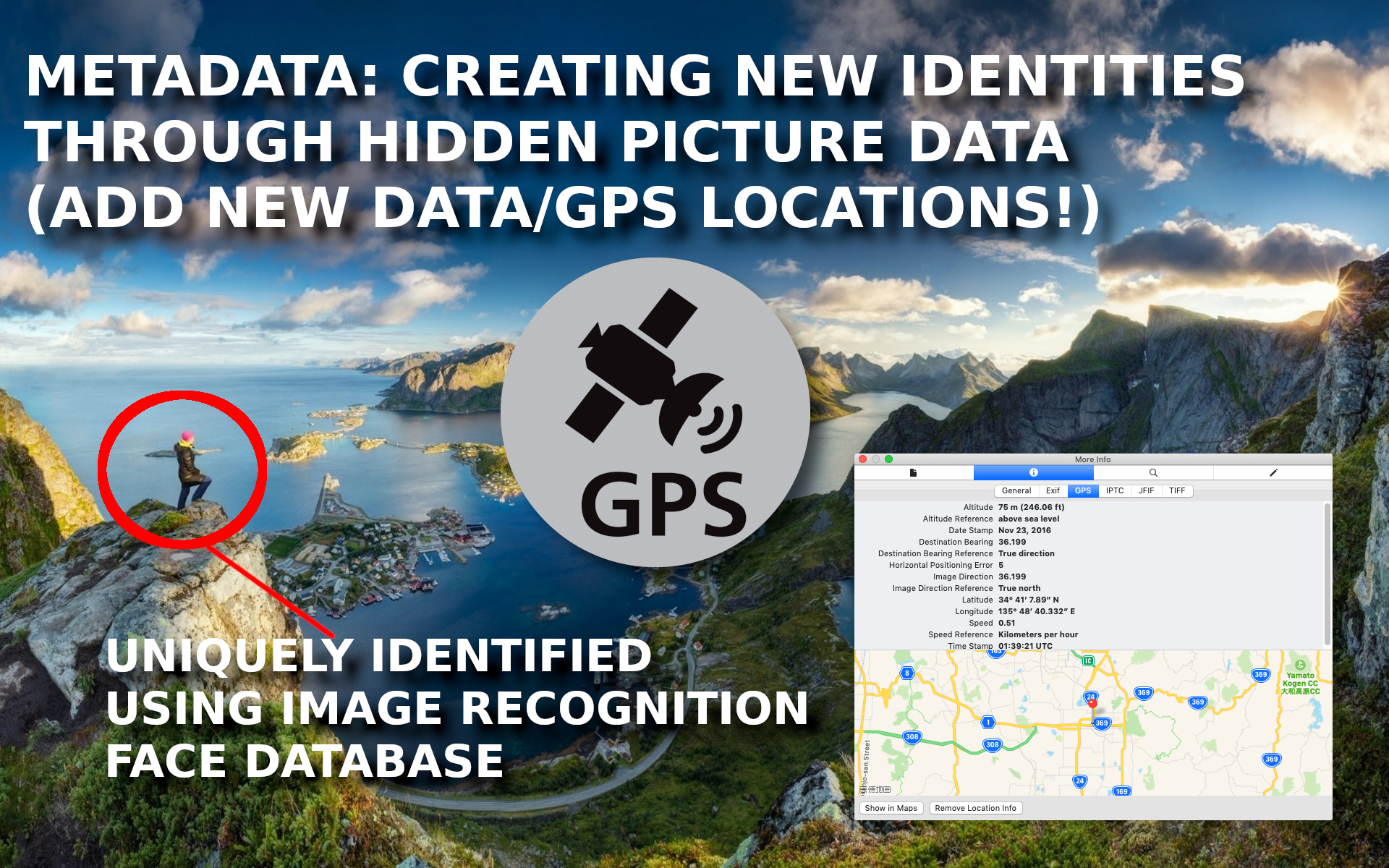 Did you know your pictures uniquely identify you using Metadata scraped from picture files?
From your camera model, to serial numbers, name, even GPS location... our cameras store (and thus share!) private information linking us to our pictures across different platforms. Ultimately identifying us (no matter how unique the picture appears). This is something taken advantage of using OSINT (Open Source Intelligence).
This can be taken advantage of by stalkers (being not everyone in OSINT is ethical), and a defense may be important to you.
We can fix this problem. And here I'll show you how. :)
Instead of working to prevent information sharing, in this video we show how to take advantage of metadata scraping/collection to inject new locations/tags into the Metadata tags on our pictures.
Whether using Windows, Linux, Mac, or even a Linux based phone, we can 'anonymize' our pictures by injecting segments into compartmentalized identities as Metadata to prevent cross identification across different platforms/gathering by stalkers.
WATCH THE TUTORIAL:
https://youtu.be/Z_vk98N3pzE

Thank you for reading/watching/comments. :)

---
Like content/videos like this? Share with friends/family/social media.
---
Thank You to everyone who takes the time to Share and/or Support my videos. As all my channels/pages are completely demonetized, Sharing and/or Support/donation motivates/helps me continue (many hours can go into each video + cover: if you can simply repost/share my videos, it really helps; It is an uphill battle getting YT/other site algorithms to promote real privacy protecting content.

I believe in what I am doing: and I'm generally not here sell anyone anything at all (but do appreciate any support), but... if interested in more info on Training/Consulting, Nextcloud as Tor Hidden Service + WiFi Onion Tor Routers, or additional ethical Support, send an email.
Thank you for Sharing. I appreciate you.
---
FOLLOW:
VIDEO MIRRORS:
Youtube Odysee Bitchute Peertube
SUPPORT/DONATION OPTIONS:
CASHAPP: https://cash.app/$HumanRightsTech
BMAC: https://www.buymeacoffee.com/politictech/ (Donation Options + Support Services)
BTC: 3QDdTcLwLTPXKMBp5dLUhKJG6KbDxWsYWS
XMR: 481wHzXEsW9E519uu3SiynMuGe1yUT43iiJ8M49fgxfngHr9MUPVNAmPgyjS4XYtvzD1TbK7P5ywUWhGo11ibT2RQhEcRSX