cloud rental); Supporting here offers you something unique in return.------------------------------------------------------------------------[ "Individual Rights can only be guaranteed as one's privacy." - RTP ]WELCOME. FRIEND. ☕ 😀📂 PUBLIC POSTS: ORIGINAL TIPS,🔒 SECURITY / 🐧 LINUX / 🎭 PRIVACY TUTORIALS:☑️ FOLLOWING IS FREE (creators, support this, by creating account using code)This hosts public tutorials / videos to help inform on important issues. Will always remain public. May work on another page for more Tor friendly access. Currently dedicating all time possible to content, tools for public. If you are having problems reaching this page feel free to reach out.Optional support (ie: following, sharing link) goes towards rendering / server hardware costs, funds dedicated server builds / upgrades: Servers Free to everyone, Public + Open use. Try to make everything possible public (sensitive information may remain private for a period, 99% eventually public). If you like, you can (optionally) ☕  Join monthly ☕ Supporter, sometimes early content releases (later public) + posts. Sharing links helps this grow.Easy way to Support is sharing guides (goal: create a much public content as possible for everyone, and have it seen by as many as possible [most becomes public (if not everything eventually), outside more personal topics])Main goal: provide something helpful (what you need to know, without filler content), uniting on priority issues. ------------------------------------------------------------------------📂 [ POSTS BY CATEGORY / SEARCH TUTORIALS ]➡️ [ LINUX COMMAND BEGINNERS START HERE ]🛡️ [ Extras / Services ]  📒 [ Membership (Click Membership Button ] 🆓 ⬇️ COMMUNITY SERVERS (🧅 Public Tor Browser Accessible 🔐):[🧅🔐 GITEA (.onion ] - Wiki / Code Git Host [🧅🔐 Pastebin (.onion ] - zk-256bit AES public pastebin (many options - use 🧅 Tor Browser to access) ------------------------------------------------------------------------🧅🔐 GITEA HOST: Books, Original Scripts, Wiki... (🧅Tor Browser Link)------------------------------------------------------------------------➡️ FOLLOW:✍🗒 MASTODON 🐦 TWITTER 🎞 PEERTUBE🎞 BITCHUTE 🎞 ODYSEE------------------------------------------------------------✉ I2Pmail (tutorial): DFB4 FCB0 C451 BEB0 EF3F E009 D92B E9BC 25CB 0E69🔑 I2Pmail PGP Key------------------------------------------------------------✉ TUTANOTA----------------------------------------------------------------------🔐 PGP: 9446 2AFB C808 37B6 EFA3  C76F 41CB 9A96 E835 A19D------------------------------------------------------------🔐 Onionmail: 0AEA 2CF9 E099 7D83 4856 135F 080A CA47 AC78 D97C ------------------------------------------------------------------------Our modern internet is (still) filled with bad advice, carrying significant implications. Cutting through misinformation with honesty, facts + creative original solutions, tips / tutorials.📂 Tutorials / scripts: ⬅️ Tor browser link / advice found here, completely original content. Browse Posts section to search for topics of interest, or: view all by category. The occasional 'extra' post "thanks" coffee ☕ Supporters / Members (see top right) w/a look ahead. Most everything public (or, becomes public in future).Privacy: 🐤 "canary in the coalmine" of 🛡️ Human Rights. Historically the first under attack. When privacy is under threat, take it as a sign of things to come. ⚠️ Totalitarianism buds from lack of privacy.Certain technology trends directly threaten democratic principles, free expression, Human Rights. Our rights are in danger. Attacks on encryption are equally attacks on Journalism (as investigative journalism would not exist without it), and in turn, are realized as direct attacks on Human autonomy, self determination, any form of democracy itself.Access to secure communication is the measure of our ability to create real, positive, lasting ethical change. Personal data is weaponized against us.Information is power. Your data in other's hands becomes power over you.Your interests, dislikes, weaknesses, strengths, history, all make a fingerprint into your mindset today. Collective actions (seemingly) insignificant (sounding) as how long you stand in specific isles in dept stores (ie: wireless tracking: solution - 🧅 wipri), "hovering your mouse" over an image (measuring time for interest), carefully crafted advertisements, slogans or memes. 📒 Troves of 🖥️ data exist on us. Your data becomes a distinct fingerprint into your (assumed) mindset, emotions. Combined with history leads to commercialization of predictive analytic / manipulation of behavior, creating outcomes in elections. Among other goals of power.🛡️ Privacy, in turn, becomes our power (protect self). Protecting freedom of press, speech, Human Rights.Our privacy, anonymity (or lack thereof), when desired, can determine the future we shall live in, and if we will be able to carry ANY positive influence on that future.💡 Sharing posts / videos much appreciated.--------------------------------------💻 ABOUTMotivated to create (public) content I hope you find useful (Linux / security / privacy / selective anonymity protection for ethical reasons). Here, you will find tutorials & things I'm making to enhance our ability to make a difference, in self / for others (ex: automated dedicated snowflake bridge installer, wipri: WiFi network / device self-defense, I2P-Desktop button for Linux devices / phones - Tor Browser Links). Making content with only  ethical intentions (retain Democratic values: truly free press, speech) in mind.Only aim: make a positive difference.Enthusiastic long-time GNU / Linux user / admin experimenting with creative solutions. Vast majority of people underestimate the ultimate end result (consequences) of this loss (privacy). This loss will bring to an end any remaining semblance of Democratic values. Hopefully we can reach a few (share content). On a personal note: My hope is we can come together on individual issues, even if we agree on nothing else -- that's where real change happens. I have no interest in political party loyalty (no party affiliation -- this will never become a political page). I'm political about choices within the lens of technology, hence the name: politictech.If I could get one point through (to everyone): "Privacy is the singular right able to protect all other rights". No other "right" can protect all rights, simultaneously. It is everything that is "freedom".We can't predict motivations of those with power, 10, 20 years down the line. It's why we must protect privacy, anonymity... Today.Your individual Rights are only as guaranteed as your privacy.Unique, completely original tutorials / content (majority public, or becomes public). Volunteering time, hardware, to protect Human Rights / Freedoms. Democratic processes can't work if people are afraid to speak truth to power (and truly free speech cannot exist without privacy [in age of those with great technological prowess]). Education on privacy gives people the courage to speak out for what they know is right.Sharing unique privacy 📜 tools (ex: 💾 WiPri), new 💡 ideas and  📖 tutorials with you. Your Support and / or sharing of these tutorials / page means everything, creating more time, expanding on this work. Sharing original hardware / selfhosted (privacy / security) services, dedicating pubic use servers like the [🧅🔐 GITEA (.onion ], and Public "zero knowledge" 🔒🔑 AES 256bit encrypted [🧅🔐 Pastebin (.onion ] (both Tor Browser accessible). Exploring original concepts, hardware, privacy and network / environment defense. No sponsors steer this content (but do offer honest opinions on these topics). ☕ coffee supporters + optional memberships/extras/commissions are currently the only thing that could be considered "sponsor" for this content. [ Carrying no conflict of interest. Have never accepted money to promote anything here. State what I trust. Best practices. ]Advice is not steered by anyone (☕ coffee appreciated, but everyone is Welcome!Free follow / read / watch / comment).(💎 Thanks For Sharing: 🛡️ Guides  ☕ )💡 ⚠️ HELP THIS GROW BY SHARING YOUTUBE CHANNEL / USEFUL BLOG POSTS (google still greatest driver of growth & reposted [ex: comment, social media] "backlinks" are huge in SEO: search engine optimization) ⚠️ 🔥 - THANK YOU for helping others see this !" inertia> cloud rental); Supporting here offers you something unique in return.------------------------------------------------------------------------[ "Individual Rights can only be guaranteed as one's privacy." - RTP ]WELCOME. FRIEND. ☕ 😀📂 PUBLIC POSTS: ORIGINAL TIPS,🔒 SECURITY / 🐧 LINUX / 🎭 PRIVACY TUTORIALS:☑️ FOLLOWING IS FREE (creators, support this, by creating account using code)This hosts public tutorials / videos to help inform on important issues. Will always remain public. May work on another page for more Tor friendly access. Currently dedicating all time possible to content, tools for public. If you are having problems reaching this page feel free to reach out.Optional support (ie: following, sharing link) goes towards rendering / server hardware costs, funds dedicated server builds / upgrades: Servers Free to everyone, Public + Open use. Try to make everything possible public (sensitive information may remain private for a period, 99% eventually public). If you like, you can (optionally) ☕  Join monthly ☕ Supporter, sometimes early content releases (later public) + posts. Sharing links helps this grow.Easy way to Support is sharing guides (goal: create a much public content as possible for everyone, and have it seen by as many as possible [most becomes public (if not everything eventually), outside more personal topics])Main goal: provide something helpful (what you need to know, without filler content), uniting on priority issues. ------------------------------------------------------------------------📂 [ POSTS BY CATEGORY / SEARCH TUTORIALS ]➡️ [ LINUX COMMAND BEGINNERS START HERE ]🛡️ [ Extras / Services ]  📒 [ Membership (Click Membership Button ] 🆓 ⬇️ COMMUNITY SERVERS (🧅 Public Tor Browser Accessible 🔐):[🧅🔐 GITEA (.onion ] - Wiki / Code Git Host [🧅🔐 Pastebin (.onion ] - zk-256bit AES public pastebin (many options - use 🧅 Tor Browser to access) ------------------------------------------------------------------------🧅🔐 GITEA HOST: Books, Original Scripts, Wiki... (🧅Tor Browser Link)------------------------------------------------------------------------➡️ FOLLOW:✍🗒 MASTODON 🐦 TWITTER 🎞 PEERTUBE🎞 BITCHUTE 🎞 ODYSEE------------------------------------------------------------✉ I2Pmail (tutorial): DFB4 FCB0 C451 BEB0 EF3F E009 D92B E9BC 25CB 0E69🔑 I2Pmail PGP Key------------------------------------------------------------✉ TUTANOTA----------------------------------------------------------------------🔐 PGP: 9446 2AFB C808 37B6 EFA3  C76F 41CB 9A96 E835 A19D------------------------------------------------------------🔐 Onionmail: 0AEA 2CF9 E099 7D83 4856 135F 080A CA47 AC78 D97C ------------------------------------------------------------------------Our modern internet is (still) filled with bad advice, carrying significant implications. Cutting through misinformation with honesty, facts + creative original solutions, tips / tutorials.📂 Tutorials / scripts: ⬅️ Tor browser link / advice found here, completely original content. Browse Posts section to search for topics of interest, or: view all by category. The occasional 'extra' post "thanks" coffee ☕ Supporters / Members (see top right) w/a look ahead. Most everything public (or, becomes public in future).Privacy: 🐤 "canary in the coalmine" of 🛡️ Human Rights. Historically the first under attack. When privacy is under threat, take it as a sign of things to come. ⚠️ Totalitarianism buds from lack of privacy.Certain technology trends directly threaten democratic principles, free expression, Human Rights. Our rights are in danger. Attacks on encryption are equally attacks on Journalism (as investigative journalism would not exist without it), and in turn, are realized as direct attacks on Human autonomy, self determination, any form of democracy itself.Access to secure communication is the measure of our ability to create real, positive, lasting ethical change. Personal data is weaponized against us.Information is power. Your data in other's hands becomes power over you.Your interests, dislikes, weaknesses, strengths, history, all make a fingerprint into your mindset today. Collective actions (seemingly) insignificant (sounding) as how long you stand in specific isles in dept stores (ie: wireless tracking: solution - 🧅 wipri), "hovering your mouse" over an image (measuring time for interest), carefully crafted advertisements, slogans or memes. 📒 Troves of 🖥️ data exist on us. Your data becomes a distinct fingerprint into your (assumed) mindset, emotions. Combined with history leads to commercialization of predictive analytic / manipulation of behavior, creating outcomes in elections. Among other goals of power.🛡️ Privacy, in turn, becomes our power (protect self). Protecting freedom of press, speech, Human Rights.Our privacy, anonymity (or lack thereof), when desired, can determine the future we shall live in, and if we will be able to carry ANY positive influence on that future.💡 Sharing posts / videos much appreciated.--------------------------------------💻 ABOUTMotivated to create (public) content I hope you find useful (Linux / security / privacy / selective anonymity protection for ethical reasons). Here, you will find tutorials & things I'm making to enhance our ability to make a difference, in self / for others (ex: automated dedicated snowflake bridge installer, wipri: WiFi network / device self-defense, I2P-Desktop button for Linux devices / phones - Tor Browser Links). Making content with only  ethical intentions (retain Democratic values: truly free press, speech) in mind.Only aim: make a positive difference.Enthusiastic long-time GNU / Linux user / admin experimenting with creative solutions. Vast majority of people underestimate the ultimate end result (consequences) of this loss (privacy). This loss will bring to an end any remaining semblance of Democratic values. Hopefully we can reach a few (share content). On a personal note: My hope is we can come together on individual issues, even if we agree on nothing else -- that's where real change happens. I have no interest in political party loyalty (no party affiliation -- this will never become a political page). I'm political about choices within the lens of technology, hence the name: politictech.If I could get one point through (to everyone): "Privacy is the singular right able to protect all other rights". No other "right" can protect all rights, simultaneously. It is everything that is "freedom".We can't predict motivations of those with power, 10, 20 years down the line. It's why we must protect privacy, anonymity... Today.Your individual Rights are only as guaranteed as your privacy.Unique, completely original tutorials / content (majority public, or becomes public). Volunteering time, hardware, to protect Human Rights / Freedoms. Democratic processes can't work if people are afraid to speak truth to power (and truly free speech cannot exist without privacy [in age of those with great technological prowess]). Education on privacy gives people the courage to speak out for what they know is right.Sharing unique privacy 📜 tools (ex: 💾 WiPri), new 💡 ideas and  📖 tutorials with you. Your Support and / or sharing of these tutorials / page means everything, creating more time, expanding on this work. Sharing original hardware / selfhosted (privacy / security) services, dedicating pubic use servers like the [🧅🔐 GITEA (.onion ], and Public "zero knowledge" 🔒🔑 AES 256bit encrypted [🧅🔐 Pastebin (.onion ] (both Tor Browser accessible). Exploring original concepts, hardware, privacy and network / environment defense. No sponsors steer this content (but do offer honest opinions on these topics). ☕ coffee supporters + optional memberships/extras/commissions are currently the only thing that could be considered "sponsor" for this content. [ Carrying no conflict of interest. Have never accepted money to promote anything here. State what I trust. Best practices. ]Advice is not steered by anyone (☕ coffee appreciated, but everyone is Welcome!Free follow / read / watch / comment).(💎 Thanks For Sharing: 🛡️ Guides  ☕ )💡 ⚠️ HELP THIS GROW BY SHARING YOUTUBE CHANNEL / USEFUL BLOG POSTS (google still greatest driver of growth & reposted [ex: comment, social media] "backlinks" are huge in SEO: search engine optimization) ⚠️ 🔥 - THANK YOU for helping others see this !" inertia> cloud rental); Supporting here offers you something unique in return.------------------------------------------------------------------------[ "Individual Rights can only be guaranteed as one's privacy." - RTP ]WELCOME. FRIEND. ☕ 😀📂 PUBLIC POSTS: ORIGINAL TIPS,🔒 SECURITY / 🐧 LINUX / 🎭 PRIVACY TUTORIALS:☑️ FOLLOWING IS FREE (creators, support this, by creating account using code)This hosts public tutorials / videos to help inform on important issues. Will always remain public. May work on another page for more Tor friendly access. Currently dedicating all time possible to content, tools for public. If you are having problems reaching this page feel free to reach out.Optional support (ie: following, sharing link) goes towards rendering / server hardware costs, funds dedicated server builds / upgrades: Servers Free to everyone, Public + Open use. Try to make everything possible public (sensitive information may remain private for a period, 99% eventually public). If you like, you can (optionally) ☕  Join monthly ☕ Supporter, sometimes early content releases (later public) + posts. Sharing links helps this grow.Easy way to Support is sharing guides (goal: create a much public content as possible for everyone, and have it seen by as many as possible [most becomes public (if not everything eventually), outside more personal topics])Main goal: provide something helpful (what you need to know, without filler content), uniting on priority issues. ------------------------------------------------------------------------📂 [ POSTS BY CATEGORY / SEARCH TUTORIALS ]➡️ [ LINUX COMMAND BEGINNERS START HERE ]🛡️ [ Extras / Services ]  📒 [ Membership (Click Membership Button ] 🆓 ⬇️ COMMUNITY SERVERS (🧅 Public Tor Browser Accessible 🔐):[🧅🔐 GITEA (.onion ] - Wiki / Code Git Host [🧅🔐 Pastebin (.onion ] - zk-256bit AES public pastebin (many options - use 🧅 Tor Browser to access) ------------------------------------------------------------------------🧅🔐 GITEA HOST: Books, Original Scripts, Wiki... (🧅Tor Browser Link)------------------------------------------------------------------------➡️ FOLLOW:✍🗒 MASTODON 🐦 TWITTER 🎞 PEERTUBE🎞 BITCHUTE 🎞 ODYSEE------------------------------------------------------------✉ I2Pmail (tutorial): DFB4 FCB0 C451 BEB0 EF3F E009 D92B E9BC 25CB 0E69🔑 I2Pmail PGP Key------------------------------------------------------------✉ TUTANOTA----------------------------------------------------------------------🔐 PGP: 9446 2AFB C808 37B6 EFA3  C76F 41CB 9A96 E835 A19D------------------------------------------------------------🔐 Onionmail: 0AEA 2CF9 E099 7D83 4856 135F 080A CA47 AC78 D97C ------------------------------------------------------------------------Our modern internet is (still) filled with bad advice, carrying significant implications. Cutting through misinformation with honesty, facts + creative original solutions, tips / tutorials.📂 Tutorials / scripts: ⬅️ Tor browser link / advice found here, completely original content. Browse Posts section to search for topics of interest, or: view all by category. The occasional 'extra' post "thanks" coffee ☕ Supporters / Members (see top right) w/a look ahead. Most everything public (or, becomes public in future).Privacy: 🐤 "canary in the coalmine" of 🛡️ Human Rights. Historically the first under attack. When privacy is under threat, take it as a sign of things to come. ⚠️ Totalitarianism buds from lack of privacy.Certain technology trends directly threaten democratic principles, free expression, Human Rights. Our rights are in danger. Attacks on encryption are equally attacks on Journalism (as investigative journalism would not exist without it), and in turn, are realized as direct attacks on Human autonomy, self determination, any form of democracy itself.Access to secure communication is the measure of our ability to create real, positive, lasting ethical change. Personal data is weaponized against us.Information is power. Your data in other's hands becomes power over you.Your interests, dislikes, weaknesses, strengths, history, all make a fingerprint into your mindset today. Collective actions (seemingly) insignificant (sounding) as how long you stand in specific isles in dept stores (ie: wireless tracking: solution - 🧅 wipri), "hovering your mouse" over an image (measuring time for interest), carefully crafted advertisements, slogans or memes. 📒 Troves of 🖥️ data exist on us. Your data becomes a distinct fingerprint into your (assumed) mindset, emotions. Combined with history leads to commercialization of predictive analytic / manipulation of behavior, creating outcomes in elections. Among other goals of power.🛡️ Privacy, in turn, becomes our power (protect self). Protecting freedom of press, speech, Human Rights.Our privacy, anonymity (or lack thereof), when desired, can determine the future we shall live in, and if we will be able to carry ANY positive influence on that future.💡 Sharing posts / videos much appreciated.--------------------------------------💻 ABOUTMotivated to create (public) content I hope you find useful (Linux / security / privacy / selective anonymity protection for ethical reasons). Here, you will find tutorials & things I'm making to enhance our ability to make a difference, in self / for others (ex: automated dedicated snowflake bridge installer, wipri: WiFi network / device self-defense, I2P-Desktop button for Linux devices / phones - Tor Browser Links). Making content with only  ethical intentions (retain Democratic values: truly free press, speech) in mind.Only aim: make a positive difference.Enthusiastic long-time GNU / Linux user / admin experimenting with creative solutions. Vast majority of people underestimate the ultimate end result (consequences) of this loss (privacy). This loss will bring to an end any remaining semblance of Democratic values. Hopefully we can reach a few (share content). On a personal note: My hope is we can come together on individual issues, even if we agree on nothing else -- that's where real change happens. I have no interest in political party loyalty (no party affiliation -- this will never become a political page). I'm political about choices within the lens of technology, hence the name: politictech.If I could get one point through (to everyone): "Privacy is the singular right able to protect all other rights". No other "right" can protect all rights, simultaneously. It is everything that is "freedom".We can't predict motivations of those with power, 10, 20 years down the line. It's why we must protect privacy, anonymity... Today.Your individual Rights are only as guaranteed as your privacy.Unique, completely original tutorials / content (majority public, or becomes public). Volunteering time, hardware, to protect Human Rights / Freedoms. Democratic processes can't work if people are afraid to speak truth to power (and truly free speech cannot exist without privacy [in age of those with great technological prowess]). Education on privacy gives people the courage to speak out for what they know is right.Sharing unique privacy 📜 tools (ex: 💾 WiPri), new 💡 ideas and  📖 tutorials with you. Your Support and / or sharing of these tutorials / page means everything, creating more time, expanding on this work. Sharing original hardware / selfhosted (privacy / security) services, dedicating pubic use servers like the [🧅🔐 GITEA (.onion ], and Public "zero knowledge" 🔒🔑 AES 256bit encrypted [🧅🔐 Pastebin (.onion ] (both Tor Browser accessible). Exploring original concepts, hardware, privacy and network / environment defense. No sponsors steer this content (but do offer honest opinions on these topics). ☕ coffee supporters + optional memberships/extras/commissions are currently the only thing that could be considered "sponsor" for this content. [ Carrying no conflict of interest. Have never accepted money to promote anything here. State what I trust. Best practices. ]Advice is not steered by anyone (☕ coffee appreciated, but everyone is Welcome!Free follow / read / watch / comment).(💎 Thanks For Sharing: 🛡️ Guides  ☕ )💡 ⚠️ HELP THIS GROW BY SHARING YOUTUBE CHANNEL / USEFUL BLOG POSTS (google still greatest driver of growth & reposted [ex: comment, social media] "backlinks" are huge in SEO: search engine optimization) ⚠️ 🔥 - THANK YOU for helping others see this !" inertia> cloud rental); Supporting here offers you something unique in return.------------------------------------------------------------------------[ "Individual Rights can only be guaranteed as one's privacy." - RTP ]WELCOME. FRIEND. ☕ 😀📂 PUBLIC POSTS: ORIGINAL TIPS,🔒 SECURITY / 🐧 LINUX / 🎭 PRIVACY TUTORIALS:☑️ FOLLOWING IS FREE (creators, support this, by creating account using code)This hosts public tutorials / videos to help inform on important issues. Will always remain public. May work on another page for more Tor friendly access. Currently dedicating all time possible to content, tools for public. If you are having problems reaching this page feel free to reach out.Optional support (ie: following, sharing link) goes towards rendering / server hardware costs, funds dedicated server builds / upgrades: Servers Free to everyone, Public + Open use. Try to make everything possible public (sensitive information may remain private for a period, 99% eventually public). If you like, you can (optionally) ☕  Join monthly ☕ Supporter, sometimes early content releases (later public) + posts. Sharing links helps this grow.Easy way to Support is sharing guides (goal: create a much public content as possible for everyone, and have it seen by as many as possible [most becomes public (if not everything eventually), outside more personal topics])Main goal: provide something helpful (what you need to know, without filler content), uniting on priority issues. ------------------------------------------------------------------------📂 [ POSTS BY CATEGORY / SEARCH TUTORIALS ]➡️ [ LINUX COMMAND BEGINNERS START HERE ]🛡️ [ Extras / Services ]  📒 [ Membership (Click Membership Button ] 🆓 ⬇️ COMMUNITY SERVERS (🧅 Public Tor Browser Accessible 🔐):[🧅🔐 GITEA (.onion ] - Wiki / Code Git Host [🧅🔐 Pastebin (.onion ] - zk-256bit AES public pastebin (many options - use 🧅 Tor Browser to access) ------------------------------------------------------------------------🧅🔐 GITEA HOST: Books, Original Scripts, Wiki... (🧅Tor Browser Link)------------------------------------------------------------------------➡️ FOLLOW:✍🗒 MASTODON 🐦 TWITTER 🎞 PEERTUBE🎞 BITCHUTE 🎞 ODYSEE------------------------------------------------------------✉ I2Pmail (tutorial): DFB4 FCB0 C451 BEB0 EF3F E009 D92B E9BC 25CB 0E69🔑 I2Pmail PGP Key------------------------------------------------------------✉ TUTANOTA----------------------------------------------------------------------🔐 PGP: 9446 2AFB C808 37B6 EFA3  C76F 41CB 9A96 E835 A19D------------------------------------------------------------🔐 Onionmail: 0AEA 2CF9 E099 7D83 4856 135F 080A CA47 AC78 D97C ------------------------------------------------------------------------Our modern internet is (still) filled with bad advice, carrying significant implications. Cutting through misinformation with honesty, facts + creative original solutions, tips / tutorials.📂 Tutorials / scripts: ⬅️ Tor browser link / advice found here, completely original content. Browse Posts section to search for topics of interest, or: view all by category. The occasional 'extra' post "thanks" coffee ☕ Supporters / Members (see top right) w/a look ahead. Most everything public (or, becomes public in future).Privacy: 🐤 "canary in the coalmine" of 🛡️ Human Rights. Historically the first under attack. When privacy is under threat, take it as a sign of things to come. ⚠️ Totalitarianism buds from lack of privacy.Certain technology trends directly threaten democratic principles, free expression, Human Rights. Our rights are in danger. Attacks on encryption are equally attacks on Journalism (as investigative journalism would not exist without it), and in turn, are realized as direct attacks on Human autonomy, self determination, any form of democracy itself.Access to secure communication is the measure of our ability to create real, positive, lasting ethical change. Personal data is weaponized against us.Information is power. Your data in other's hands becomes power over you.Your interests, dislikes, weaknesses, strengths, history, all make a fingerprint into your mindset today. Collective actions (seemingly) insignificant (sounding) as how long you stand in specific isles in dept stores (ie: wireless tracking: solution - 🧅 wipri), "hovering your mouse" over an image (measuring time for interest), carefully crafted advertisements, slogans or memes. 📒 Troves of 🖥️ data exist on us. Your data becomes a distinct fingerprint into your (assumed) mindset, emotions. Combined with history leads to commercialization of predictive analytic / manipulation of behavior, creating outcomes in elections. Among other goals of power.🛡️ Privacy, in turn, becomes our power (protect self). Protecting freedom of press, speech, Human Rights.Our privacy, anonymity (or lack thereof), when desired, can determine the future we shall live in, and if we will be able to carry ANY positive influence on that future.💡 Sharing posts / videos much appreciated.--------------------------------------💻 ABOUTMotivated to create (public) content I hope you find useful (Linux / security / privacy / selective anonymity protection for ethical reasons). Here, you will find tutorials & things I'm making to enhance our ability to make a difference, in self / for others (ex: automated dedicated snowflake bridge installer, wipri: WiFi network / device self-defense, I2P-Desktop button for Linux devices / phones - Tor Browser Links). Making content with only  ethical intentions (retain Democratic values: truly free press, speech) in mind.Only aim: make a positive difference.Enthusiastic long-time GNU / Linux user / admin experimenting with creative solutions. Vast majority of people underestimate the ultimate end result (consequences) of this loss (privacy). This loss will bring to an end any remaining semblance of Democratic values. Hopefully we can reach a few (share content). On a personal note: My hope is we can come together on individual issues, even if we agree on nothing else -- that's where real change happens. I have no interest in political party loyalty (no party affiliation -- this will never become a political page). I'm political about choices within the lens of technology, hence the name: politictech.If I could get one point through (to everyone): "Privacy is the singular right able to protect all other rights". No other "right" can protect all rights, simultaneously. It is everything that is "freedom".We can't predict motivations of those with power, 10, 20 years down the line. It's why we must protect privacy, anonymity... Today.Your individual Rights are only as guaranteed as your privacy.Unique, completely original tutorials / content (majority public, or becomes public). Volunteering time, hardware, to protect Human Rights / Freedoms. Democratic processes can't work if people are afraid to speak truth to power (and truly free speech cannot exist without privacy [in age of those with great technological prowess]). Education on privacy gives people the courage to speak out for what they know is right.Sharing unique privacy 📜 tools (ex: 💾 WiPri), new 💡 ideas and  📖 tutorials with you. Your Support and / or sharing of these tutorials / page means everything, creating more time, expanding on this work. Sharing original hardware / selfhosted (privacy / security) services, dedicating pubic use servers like the [🧅🔐 GITEA (.onion ], and Public "zero knowledge" 🔒🔑 AES 256bit encrypted [🧅🔐 Pastebin (.onion ] (both Tor Browser accessible). Exploring original concepts, hardware, privacy and network / environment defense. No sponsors steer this content (but do offer honest opinions on these topics). ☕ coffee supporters + optional memberships/extras/commissions are currently the only thing that could be considered "sponsor" for this content. [ Carrying no conflict of interest. Have never accepted money to promote anything here. State what I trust. Best practices. ]Advice is not steered by anyone (☕ coffee appreciated, but everyone is Welcome!Free follow / read / watch / comment).(💎 Thanks For Sharing: 🛡️ Guides  ☕ )💡 ⚠️ HELP THIS GROW BY SHARING YOUTUBE CHANNEL / USEFUL BLOG POSTS (google still greatest driver of growth & reposted [ex: comment, social media] "backlinks" are huge in SEO: search engine optimization) ⚠️ 🔥 - THANK YOU for helping others see this !" inertia>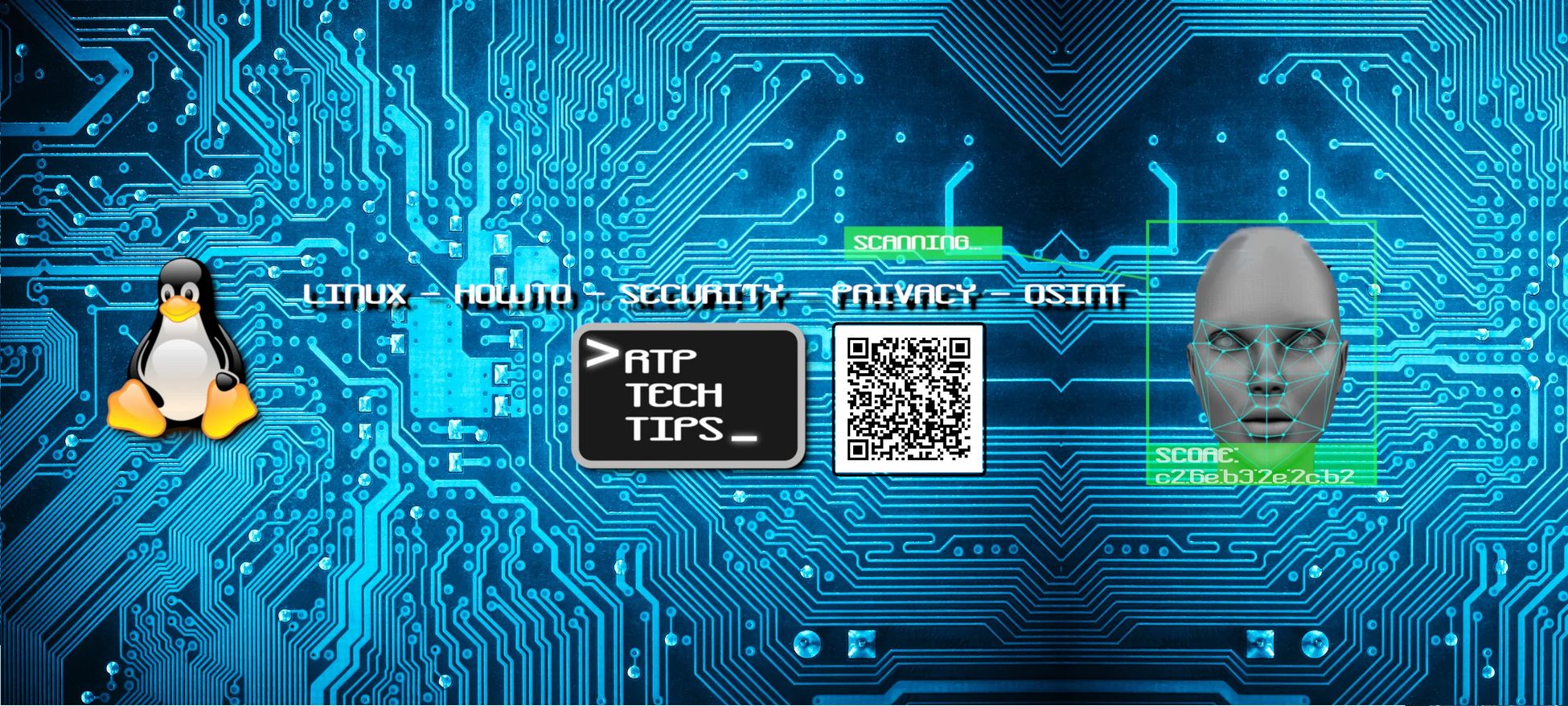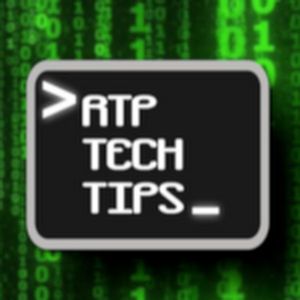 🥷 (RTP) Privacy Tech Tips 📡
is Problems & Solutions, Scripts, Tutorials, Writing, Positive Change
coreboot Thinkpad Laptop (IntelME Neutered)
[ VERY LIMITED AVAILABLE -REFURBISHED ]

⚠️ PRICE UPDATE: LOWEST COMES WITH 8GB RAM AT LOWEST PRICE SHIPPED FREE IN LOWER 48 USA

* * * UPGRADE UP TO 16GB RAM INSIDE "BOOK THIS"

⭐ LIMITED AVAILABILITY

NOTE: want specific hardware? Ask before order (not all things being equal)

💡 🛡️ Privacy / Security Respecting Coreboot Thinkpad 💻 Laptop (refurb) preinstalled with your choice of (listed below) 🐧 Linux (encryption optional - can change passphrase upon receiving)

(⭐ USA At This Time, To Prevents Scams / Damage - will consider offers on international - but ASK before attempting international).

OPTIONS:
💳 Credit Card

💵 CashApp: $HumanRightsTech

💎 or Crypto payment option: XMR:48qtspi5En44mJZLeiMoHYFEmuJfQYb5DLQxLDr7d1NXc53XaAvoT8PS3wBrhEc3VY1wxu5Rgw6oKBYgahpSAYnpHntbQNM48qtspi5En44mJZLeiMoHYFEmuJfQYb5DLQxLDr7d1NXc53XaAvoT8PS3wBrhEc3VY1wxu5Rgw6oKBYgahpSAYnpHntbQNM

Very rare service / produce: custom build configured, compiled & flashed (requiring full disassembly) Coreboot SeaBIOS + me_cleaner IntelME neutering + open source supported WiFi.

Supports Suppressed Public Interest videos / tutorials / Linux tools work (free for all).

(More Open x86-64 🔒)

⭐ OS CHOICES (choose 1):
EndeavourOS (great choice for Arch + extra options)
Qubes + Whonix (⚠️WARNING: Qubes is for advanced users, please only order Qubes if experienced / patient learner)
Linux Mint

Fedora

Debian
Manjaro

(for other options please contact to ask)

⭐ 💻 HARDWARE:

✴️ Coreboot Laptop (optional: upgrade / replace CPU / hardware)

✴️ me_cleaner servicing removes maximum Intel Management Engine possible (very rare: IntelME neutering prevents unethical hardware backdoor spying)
✴️ Open Source WiFi with extra capabilities (ie: ethical pentesting / cybersecurity)

✴️ CPU Repasting
✴️ Killswitch For wireless (WiFi / Bluetooth) for privacy protection
✴️ cleaned / detailed (internal / external)

✴️ default order comes with 8GB RAM (Upgrade RAM To 16 GB Below)

✴️ Brand New 1TB Storage
✴️ Charger
✴️ DVD Burner

✴️ Battery

✴️ Linux Preinstalled (encryption optional)
✴️ Custom Coreboot Splash (coreboot bunny boot)

⭐ ⭐ ⭐ Watch "remote BIOS backdoors found in brand new hardware" to understand security / privacy problems this Laptop solves: https://www.buymeacoffee.com/politictech/how-common-is-backdoored-hardware-history-recent-cases

New users here may have longer than average handling for credit card payment option (unless paying with crypto / cashapp) allowing payment to clear / prevent scams (ask by email / message).

See Public Servers This Supports, Here: https://buymeacoffee.com/politictech
See Public Tutorials / Videos This Supports Here: https://buymeacoffee.com/politictech/posts

📨 Contact: righttoprivacy[at]tutanota.com / righttoprivacy[at]i2pmail.org

🔐 Take advantage of secure AES "zero knowledge" Pastebin (use Tor browser for link) to share shipping / personal info
🧅 http://ikgybpx6kltqcnox3tv3zhw7zw3ig7f3jfjo6ypojpmoys7q4hcf2gid.onion/paste
💡 Get Safer Hardware & Support 100% Independent Content Here (very limited availability - ask about customizations)


Item 1 of 1