📱 Ethernet Internet On Phones (🔒 Disable Wireless Hardware [optional])
Hey guys!

Today: we share a small 'trick' (option) to send ethernet internet directly to our smartphone.
Allowing you to the option of further silence our standard wireless / radio (bluetooth, wifi, cellular) footprint (while retaining reliable internet access).
This hardware setup works with Linux phones such as the Pinephone (as video demo shows), and the same hardware setup has also been tested on Android.
(with the right cable, iPhone likely accommodates - but had no iPhone to test)
---
ETHERNET PHONE INTERNET: WHY?
Wireless protocols give off metadata over the air for collection (if using wifi, try wipri)

Could make for a nice network server (Linux Phone using reliable ethernet)

smaller wireless footprint (radio silence)
---
LINUX PHONE USERS: Hardware Switches ('kill': bluetooth/WiFi, modem - for radio silence)
(Pinephone pictured)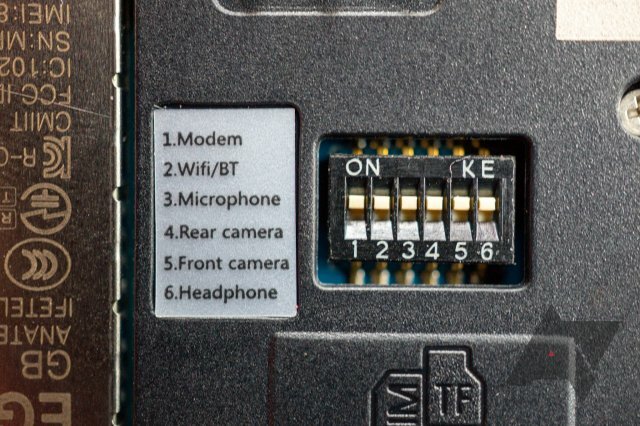 (with ethernet internet, you can disable switch 1 + 2 to disable wireless hardware protocols. In fact, you can disable all switches (shown above) [if desired] )
---
Parts Used (Video):
ethernet cable

smartphone (Pinephone shown)

UE300 Ethernet to USB (note: there is an ethernet option on dock if you purchased this 3gb Pinephone)

Cable fitting into phone (USB-C example in video, micro USB for Android)
---
Hope you like our tip of the day!
---
VIDEO
---
(☕ ❤️ Support options listed on frontpage)
Don't forget to share everywhere 🙂
---
Enjoy this post?

Buy (RTP) Privacy Tech Tips a coffee