📺 How To: Apply Thermal Paste (Increase 💻 CPU Performance / ⚕️ Life)
🗒️ CHANGING 💻 CPU THERMAL PASTE
One of the main drivers in a dying CPU is overheating.
Many ignore signs of hardware damage via overheating components.
Let's change that today. This tutorial could add years to our CPU.
---
WATCH ON PEERTUBE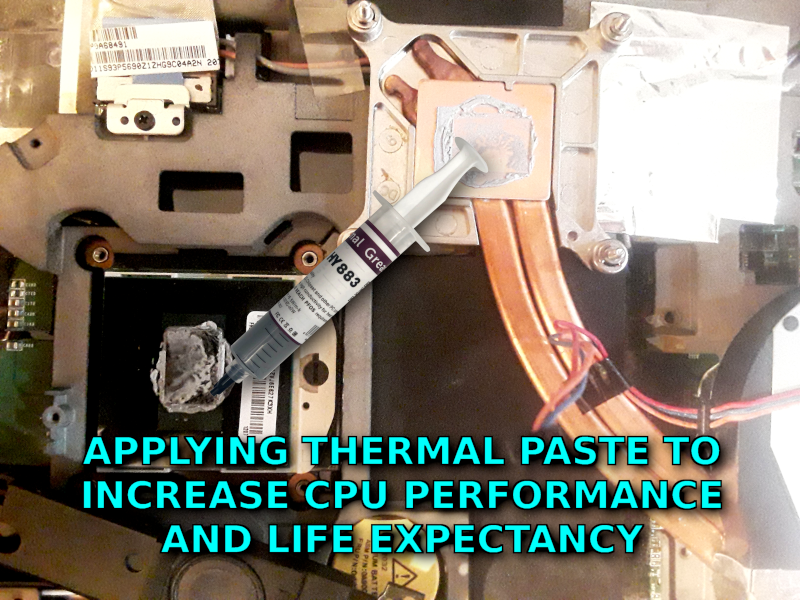 ---
EXAMPLE: LIFTING KEYBOARD REVEALS CPU / HEATSINK / FAN
Your model may vary. Photos below feature an older Thinkpad in our example.
The same thermal paste application / advice applies, no matter what model of computer you are using. If you have a question, leave a comment.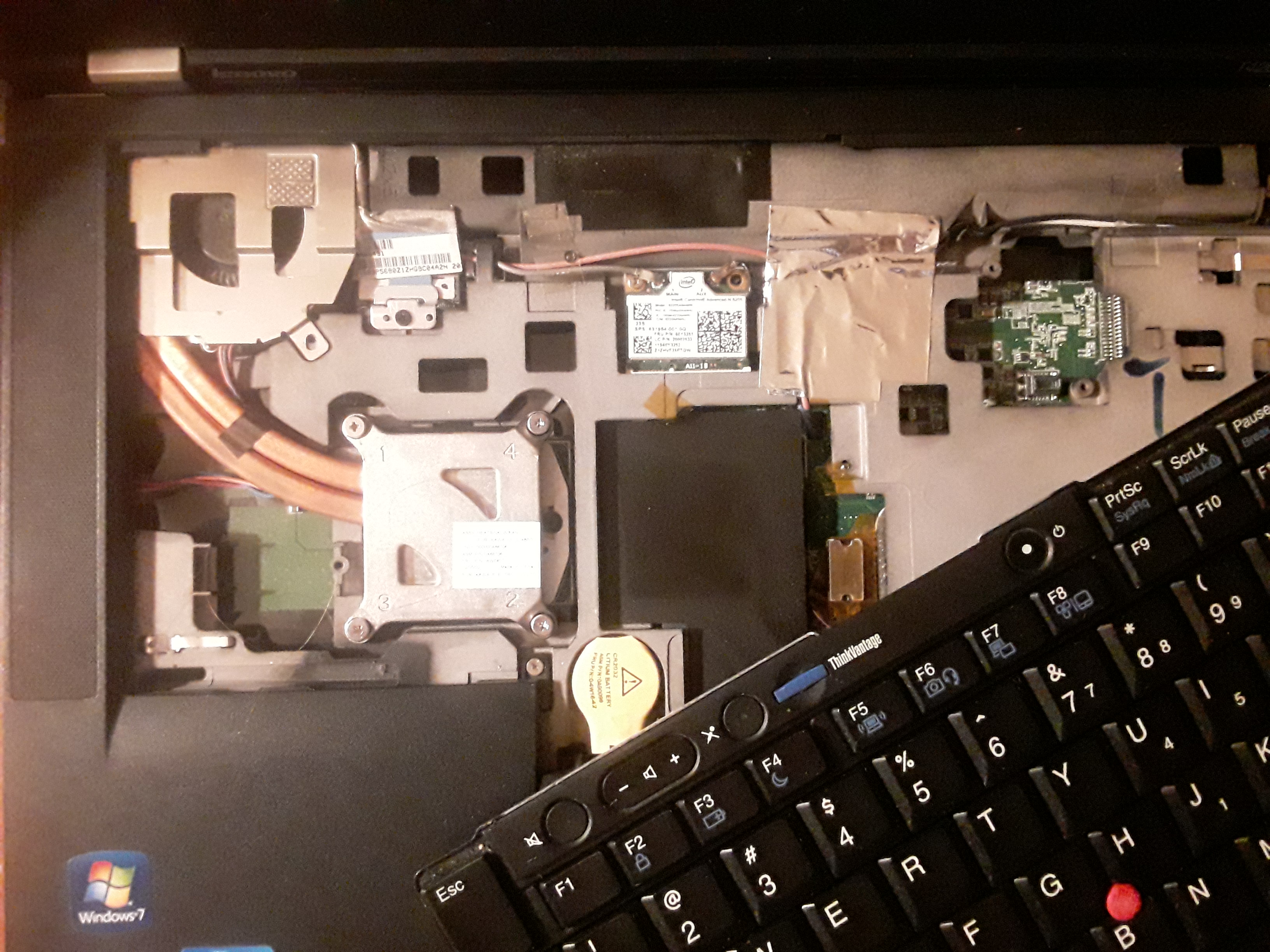 ---
📺 VIDEO:
---
GUIDANCE
Before applying the thermal paste, you will need to (partially) disassemble our computer (follow guide for your exact model).
The goal here is not for complete disassembly. Instead, our goal is removing the minimal number of components giving us access to the CPU / GPU (if applicable).
In my case (Thinkpad), I removed back underside screws to hasten removal of the keyboard.
Otherwise, I left the remaining front bottom screws (they were not in our way).
TIP: Take pictures along the way to ensure you use the correct screws / parts placement on reassembly.
---
Keyboard Removed (Your Model May Vary)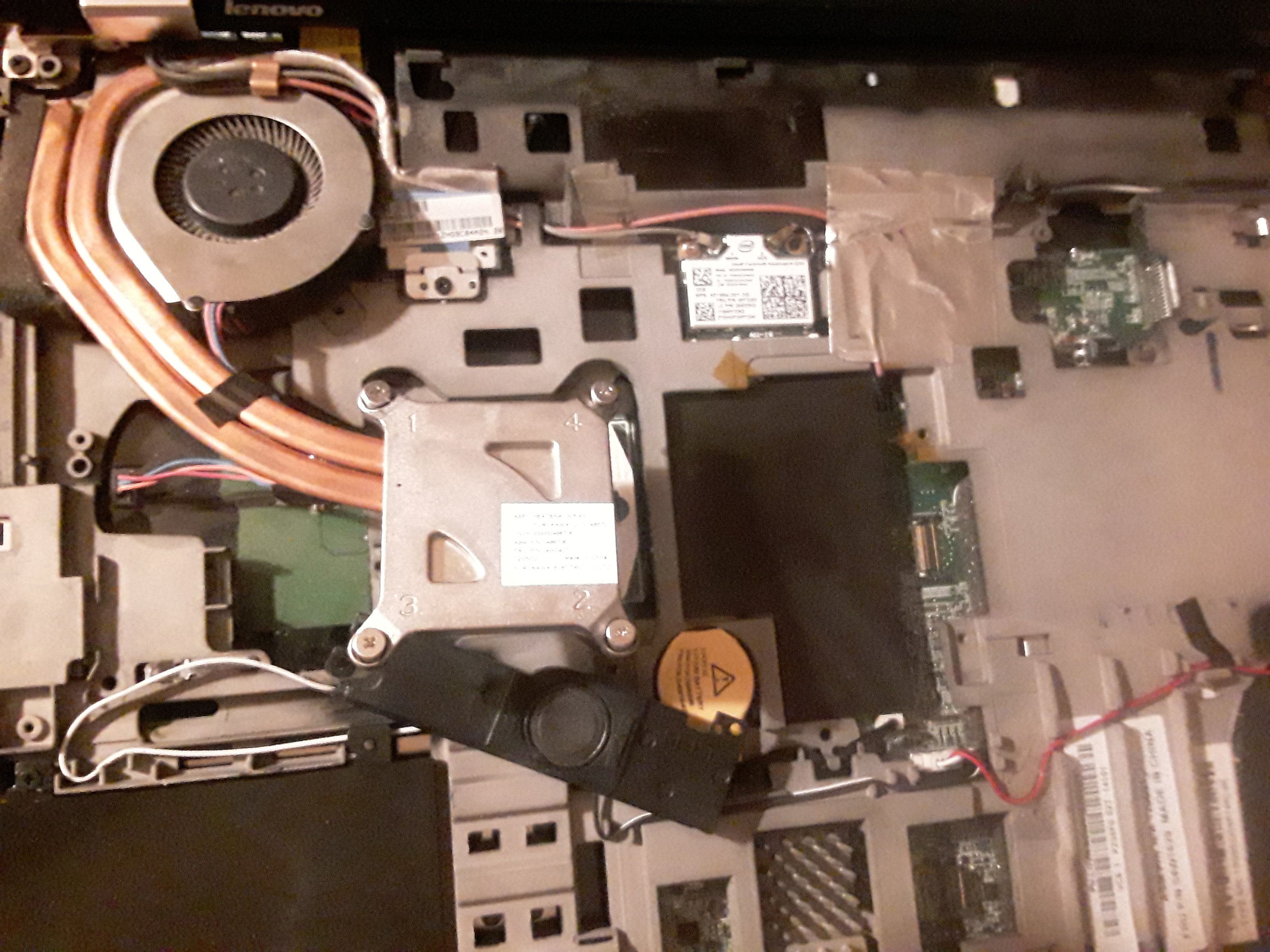 Once we have access to remove the heatsink + fan, we can begin to clean off the old thermal paste.
---
Flip Heatsink Upside Down To Observe (original) Thermal Paste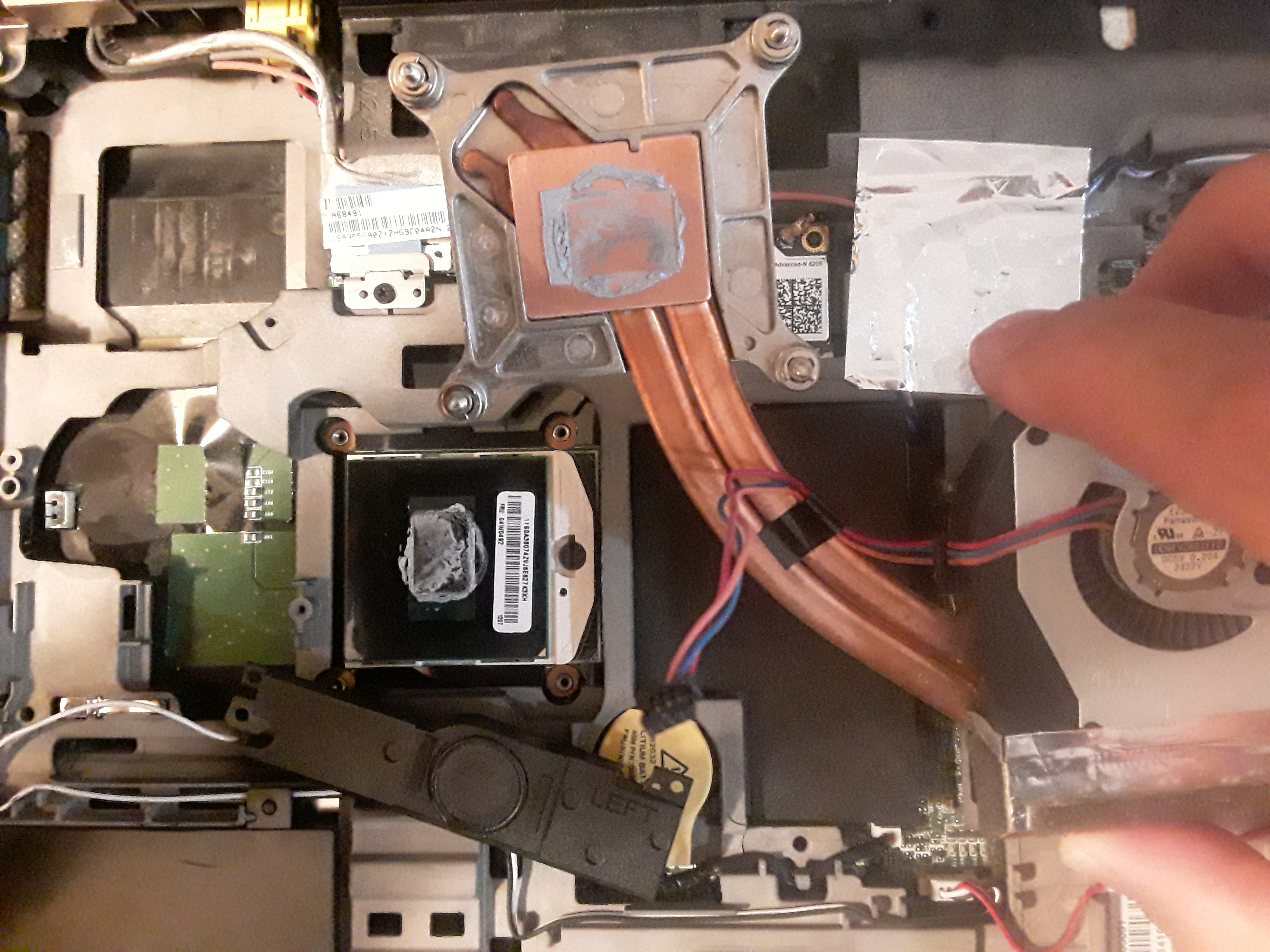 Above, we note the dryness of the thermal paste. This is (obviously) very old thermal paste, and needs to be replaced.
TIP: an overheating (or higher cpu / gpu temp) computer can be a sign it's time to replace your thermal paste.
---
FROM OLD -> NEW THERMAL PASTE (SEE ABOVE VIDEO APPLICATION DEMO)
Remove the computer battery (if applicable)

During this process, clean any remaining dust / dirt off PC components

Scrape off most of the dried / old thermal paste with a plastic card

Clean remainder of old thermal paste residue using a cotton swab and rubbing alcohol

Apply the new thermal paste ("pea" size" is commonly mentioned);

I prefer to use a small amount and slightly spread it (as shown on video above)
---
Comments / Questions Open Below
Enjoy this post?

Buy 🥷 (RTP) Privacy Tech Tips 📡 a coffee