🎁 MERRY CHRISTMAS! 🎁 📁 Download Present For You All! Pihole + WiFi Router + DNS + Changin
Merry Christmas present (Download) just for you! 🎁🌲

Friendly Reminder Update 12.29.2021: The Pastebin Link above for the Download is set to self destruct after New Years Eve (but there is a live link in YT comments section for this days video). Thank you and enjoy!
These things are always a work in progress. Hope to have more public image downloads ready coming up, as soon as time allows for me to start more. :) One of the ones I am working on at the moment is PineDio gateway image. More information on this post.
Future tutorials will make use of a Single Board Computer Linux Router.
---
A way to say "Thanks" to those already following me here (it's completely free!) but always will always support the latest on the Extras Page for those who want 1 on 1 help. Otherwise leave a comment: let's share questions and answers to help others!)
---
🎁 MERRY CHRISTMAS FRIENDS! 🎁
A Merry Christmas present (Download) just for you! 🎁🌲
CHECKSUMS UPDATE FOR (WiFi-router-pihole-RTP_12-24-2021.img.xz) FILE
(normally share .img checksum)

SHA1: f372964db7530a86f17582f3380a6245ad4e9363
SHA256: c51048313d036f49b82789e50cbbe159885731bc38d52875d006544a08a38b10
---
WHY DO I NEED AN EXTRA ROUTER (IF ISP GAVE ME ONE?)
Great question. Think of this extra single board computer custom router as yet another wall/locked door to your "device city". Another layer of possible separation.
Many of us have routers given to us by our ISP. But are these always secure? History shows not.
(Not to mention in 2017 in the USA legislation was signed allowing ISP's to gather and sell customer data for commercial reasons "without their explicit consent." This could include device information. Running another router/LAN can help isolate devices from potential metadata collection.)

See: "Your ISP Is Probably Spying On You." (found his ISP was collecting all his personal device unique hostnames & MAC Addresses (unique identifiers) and sending this information back to ISP (Why?)
There are also 'hidden' WiFi access points, hidden accounts, even remote access to ISP provided routers, opening them up to remote attacks. If your ISP router happens to be compromised - consider your machines/network 'naked' at that point.
Blocking at the router layer will always be superior to block attempts using local software inside your machine. Many things (malware bypass, unknown hardware function), cannot always be blocked as easy locally (especially rootkits hiding network packets from the local software) - these and more, are why we recommend an additional router layer.
Setting firewall rules at a trusted router to block said traffic (if the rules match the traffic) before it reaches the inside of the network.
This is ideal.
The same can be said for adblockers like Pihole, able to block backdoors/malware (by domain/server).
An adblocker like pihole at the router layer (first), becomes a general priority: additionally allowing you to create custom isolation, within a new LAN.
There are many benefits to running an Arm based, single board router.
Hardware diversity one such security benefit. More on this later.
---
To go with pihole tutorial and I wanted you all to have an easy way to follow along :)
"Merry Christmas download" (fyi original Pastebin link expires after 7 days, but may recreate/share again sometime later!). Download today and get yourself a pi to follow along (or another board like Pine64 board - Armbian has a pihole easy install option in armbian-config! See 09:26 in the video Here to watch that tutorial)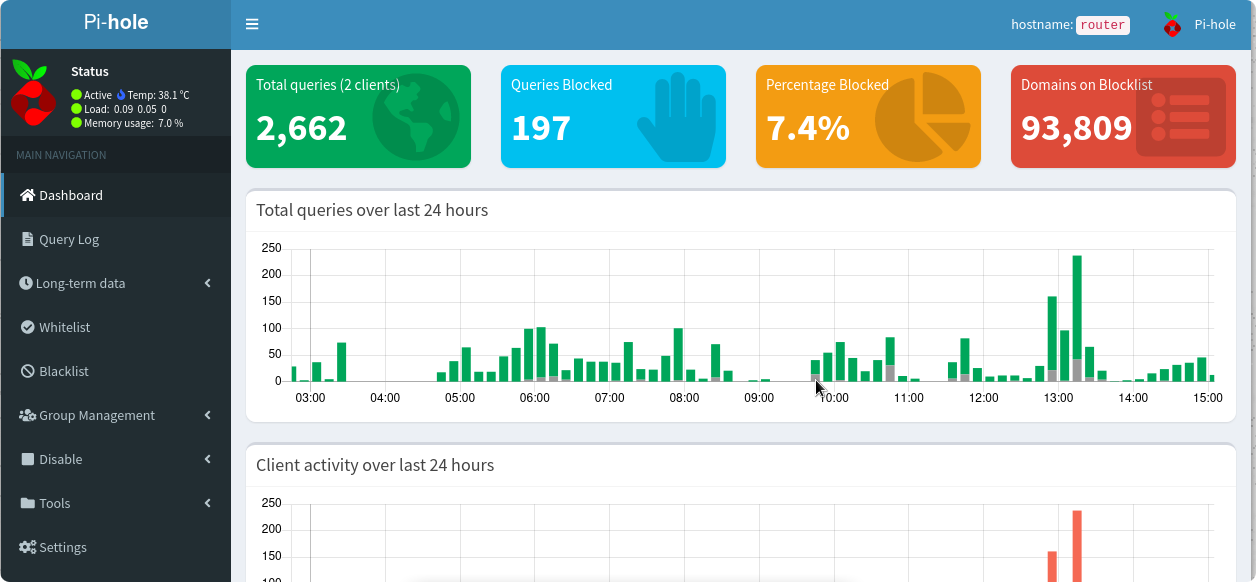 This download link will be open for the next week as a Surprise Christmas present for all following, and the download goes with the next coming VERY soon video on pihole!
Download one of the images I've been working on:
customized WiFi router image

its own recursive DNS server (unbound - for privacy!)

changing WiFi mac address at each boot with leak prevention
Why? Wifi mac addresses are mapped out (see wigle/mactrack) - this ensures you are a new wifi accesspoint at each boot

logwatch monitors logs for suspicious activity and mails them to 'user' account

port probe detection (including stealth probes) to notify you upon malicious machines on your home network

Pihole blocks ads (use the DNS server added in- Unbound recursive DNS) tutorial coming

grows to meet size of your sdcard

NEW automatic updates for security patches and more

Blocks Intel MGMT engine default ports for all wifi clients network wide! (can't block such locally - must use router firewall)
(may look at making similar public image on my Pine64 board in the future - diversity in hardware, done right, can hold security benefits)
COMING SOON: Will be updating the public PineDio Gateway image coming up very soon to add additional security options (made for everyone!)
ANOTHER PIHOLE SCREENSHOT (WEB ADMIN):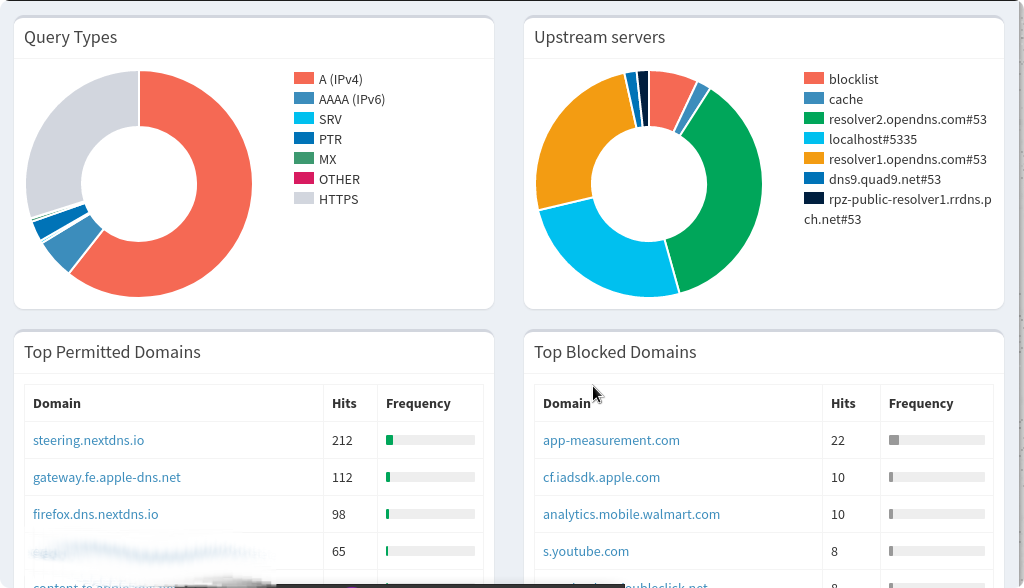 ---
Christmas present mage + 1 on 1 initial basic setup support was something I normally gave to those donating (anytime/over time) as a Supporter "get something in return for your support" Extras Page HERE.
That Extras page also offers initial setup support (for this Christmas present leave a comment if you need help so others can benefit from your question!)
---
Enjoy this image and find it useful for your own router/networks! It's automated for beginners and helps you isolate device metadata from main network
---
(did you know in the USA ISP's since 2017 can sell customer information "without explicit consent?" I think this is wrong and I'm doing all I can to try to help)
---
Thanks for helping me hit 2k Youtube subscribers - even though they seem to be blocking comments from some videos like the "Search google anonymously" video (my own comments blocked from appearing there!).
It can be discouraging - I encourage you to follow me at the other channels at the bottom of this post.
And helping me share posts/videos really helps - the algorithm is not interested in promoting some information, and I appreciate the help reposting to telegram, Twitter, Mastodon, facebook (use it for good!).
---
To use this download it simply:
Download image, extract (Linux command: unxz --decompress file.xz)

plug ethernet cord between ISP router and your pi

flash .img file to sdcard (it autoexpands to meet the size!)

power it on (the pi)

login to user account by ssh or use an hdmi cord to use your TV as screen!

automatically sets custom options for you on first user login

set your ISP router to use the ip address of the pi running this image

That's it! You can now take advantage of everything now!
---
CHECKSUMS UPDATE FOR (WiFi-router-pihole-RTP_12-24-2021.img.xz) FILE
(normally share .img checksum)

SHA1: f372964db7530a86f17582f3380a6245ad4e9363
SHA256: c51048313d036f49b82789e50cbbe159885731bc38d52875d006544a08a38b10
---
FOLLOW ABOVE, AND NEXT:
FIRST LOGIN SSH (ONLY SETUP IS A FEW SSID/PW QUESTIONS - DOES THE REST):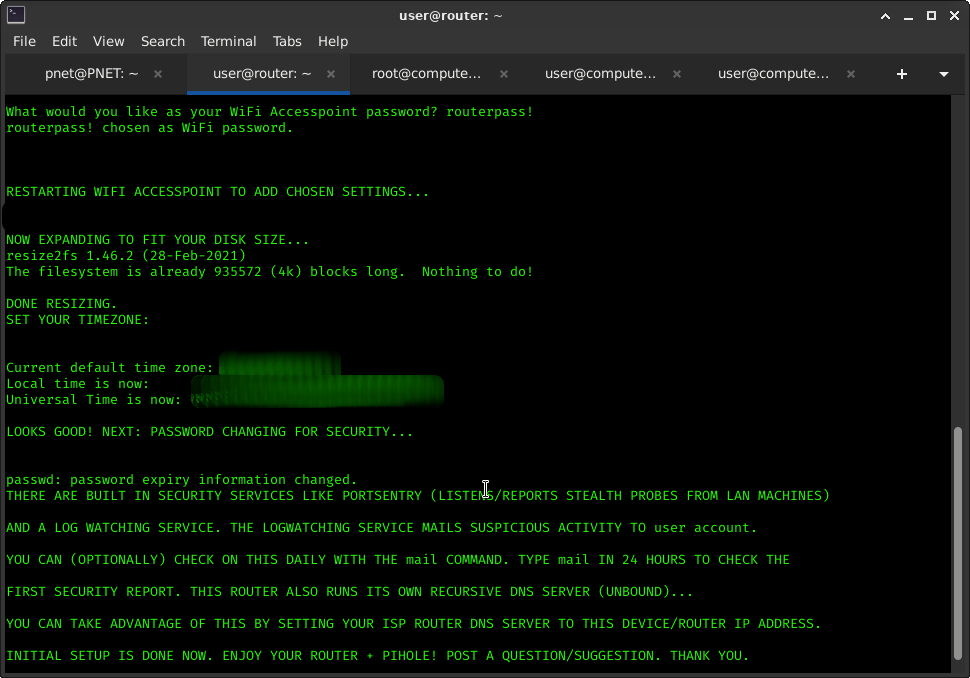 THEN
Head over to the pihole login page at IPaddress/admin as shown below: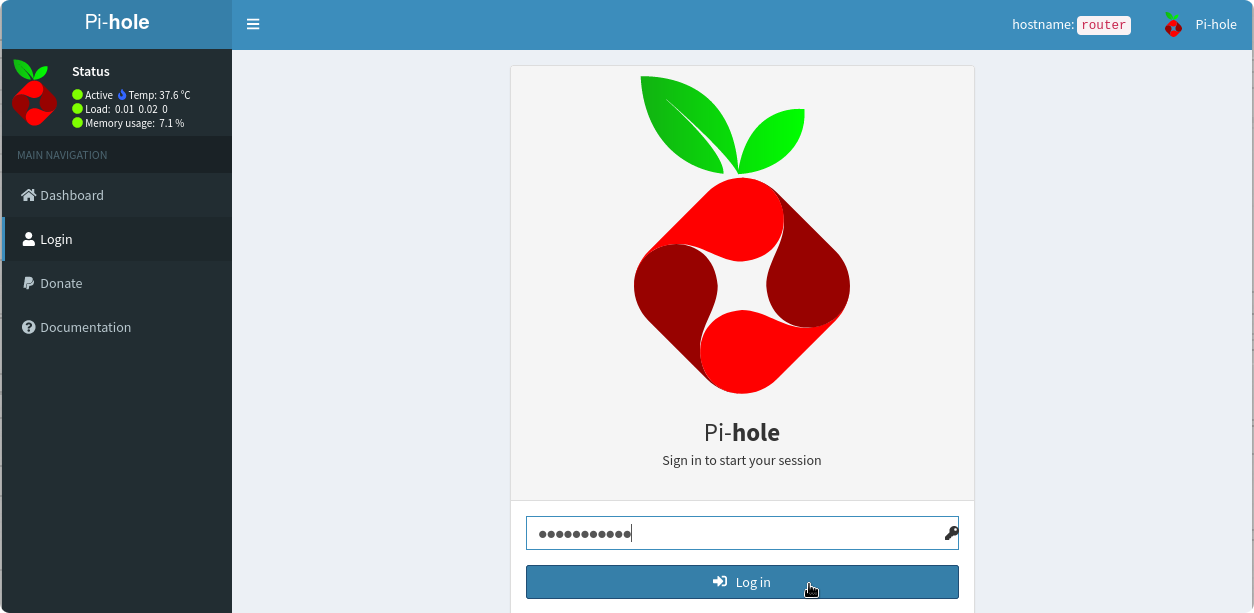 ---
Head over to settings (this is already setup for this image, but for setting up on Pine64 LTS or other board, follow this):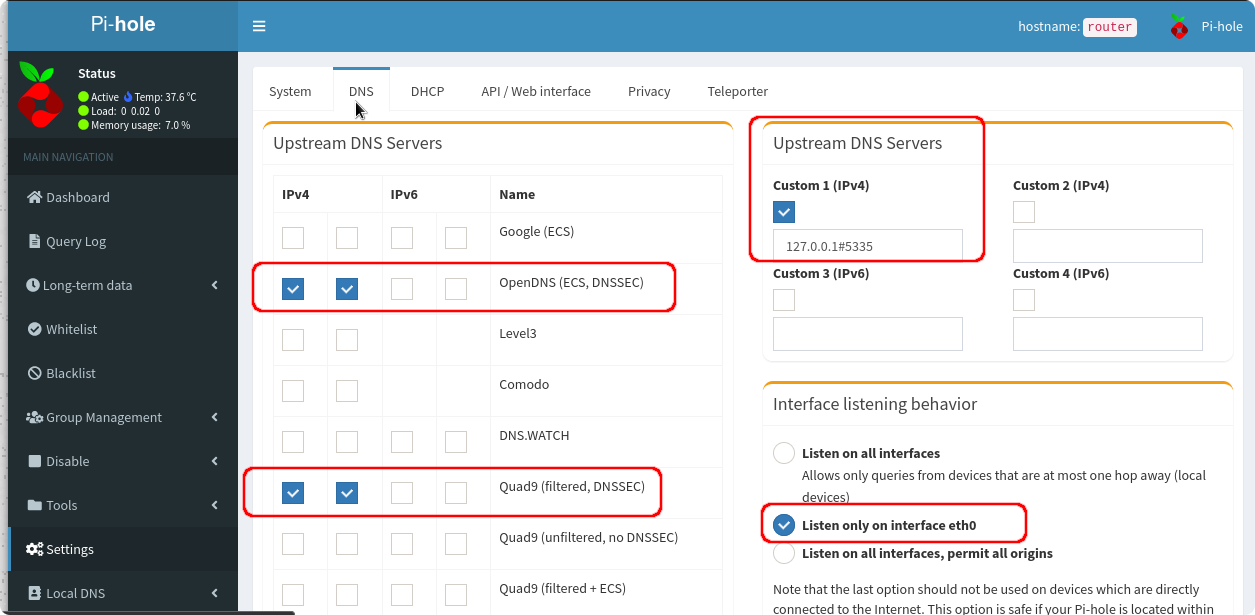 ---
After following the above, you can login to your ISP router to also use your new Pihole IP address as your ISP router main DNS server! Leave a comment to share questions and answers with others!
---
DOWNLOAD THE IMAGE: HERE
KEEP IN MIND THE ABOVE IS A TOR HIDDEN SERVICE LINK AND EXPIRES IN 1 WEEK
(Hey it's a Christmas Present!)
---
THIS DOWNLOAD IS COMING JUST IN TIME FOR YOU TO FOLLOW PIHOLE GUIDE
🎁 MERRY CHRISTMAS! 🎁
Optional Writing/Video/Blog Support Options found below or on the Frontpage.
(first shared with followers/supporters on BMAC. To receive first notice on unique posts, follow there.)
---
Thoughts, comments and any questions welcome below.
😀 Thank you for Sharing this (Telegram/Social media + everywhere).
----------------------------------------------------------------------
🧅🔐 ANONYMOUS GITEA (.onion): Books, Code/Scripts, Wiki, more (make a repository)
🧅🔐 PASTEBIN (.onion): options- password protect, zk-256bit, "Burn After Reading" + more
----------------------------------------------------------------------
🤗 SUPPORT OPTIONS (If you like to):
💲CASHAPP
✍🗒🎞 Politictech (BMAC Memberships (monthly supporter option)
🎁 EXTRAS: Unique extra Services (get something back for your support)
💳 Politictech Main Page: (info + current Crypto)
----------------------------------------------------------------------
FOLLOW:
✍🗒MASTODON
🐦 TWITTER
🎞 PEERTUBE
🎞 BITCHUTE
🎞 ODYSEE
---------------------------------------------------------------------
✉ CONTACT
-------------------------------------------------------------------------
THANK YOU for Sharing this, Liking, and Subscribing.
-------------------------------------------------------------------------
If you aren't registered for Odysee I'd love to see you over there.
Use my invite link: https://odysee.com/$invite/@RTP
--------------------------------------------------------------------------
Enjoy this post?

Buy (RTP) Privacy Tech Tips a coffee