Whonix Overtop Qubes OS: Ultimate Privacy/Security Setup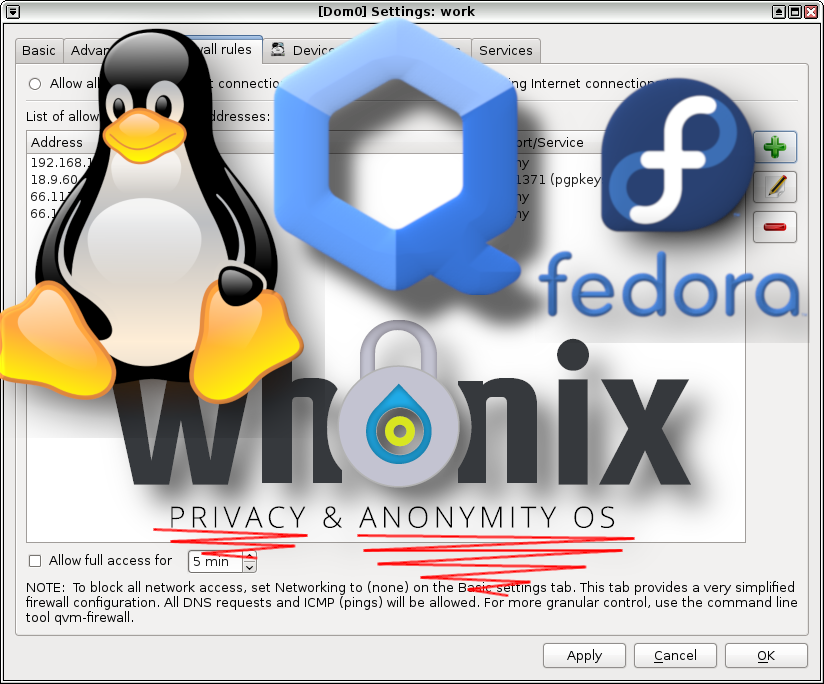 There's an easy way, and there's a right way.
I produced a small introduction video explaining what Whonix is, what Qubes OS is, and how each benefit you individually. Combined, making a perfect (daily driver) security + privacy setup.
I will be going over in future videos the most important topics you may learn in your security/privacy journey: File Integrity Checks and Signature verification using a "web of trust." Those videos still need much editing, but will go up. I try to break topics down in a way new users can understand.
Part of the reason for this channel is I find such nuanced variance in learning material. Some channels seem to focus on 'newbies'. Many channels seem to leave out what I consider important details and an earnest effort to help users understand some of the concepts - instead of simply suggesting programs.
I wanted to be a channel able to take the newbies along the journey and satiate appetites of the more experienced. I bring some of my own personal concepts into play I've developed via experimentation. Sometimes these concepts are not published elsewhere.
If you would like to join us on the (free) video journey, watch the first video here on one of the following mirrors here:
ODYSEE:
https://odysee.com/@RTP/whonix-qubes
If not yet registered on Odysee, please use my invite link: https://odysee.com/$/invite/@RTP:9
YOUTUBE:
PEERTUBE: https://tube.tchncs.de/accounts/rtp_tips/video-channels
[If you are in a rush to get Whonix/Qubes OS properly setup, consulting is available- or you could just leave a (free) comment: I am more than happy to answer individual questions as comments (for free)! I love and appreciate all followers and supporters :) For those interested: consulting includes a (temp) account on my anonymous/private cloud for 1 on 1 walk through and private advice]
---
Make sure to Like, Share and Subscribe to show your support for more content like this.
I appreciate it. :)
Thank you for reading.

---
Like content/videos like this? Share with friends/family who care about their Online Safety.
---
Thank You to everyone who takes the time to Share and/or Support my videos. As all my channels/pages are completely demonetized, Sharing and/or Support/donation motivates/helps me continue (many hours can go into each video + cover: if you can simply repost/share my videos, it really helps; It is an uphill battle getting YT/other site algorithms to promote real privacy protecting content.




I believe in what I am doing: and I'm generally not here sell anyone anything at all (but do appreciate any support), but... if interested in more info on Training/Consulting, Nextcloud as Tor Hidden Service + WiFi Onion Tor Routers, or additional ethical Support, send an email.
---
Sharing this content is very much appreciated.
FOLLOW:
VIDEO MIRRORS:
Youtube Odysee Bitchute Peertube
SUPPORT/DONATION OPTIONS:
CASHAPP: https://cash.app/$HumanRightsTech
BMAC: https://www.buymeacoffee.com/politictech/ (Donation Options + Support Services)
BTC: 3QDdTcLwLTPXKMBp5dLUhKJG6KbDxWsYWS
XMR: 481wHzXEsW9E519uu3SiynMuGe1yUT43iiJ8M49fgxfngHr9MUPVNAmPgyjS4XYtvzD1TbK7P5ywUWhGo11ibT2RQhEcRSX
Enjoy this post?

Buy (RTP) Privacy Tech Tips a coffee