free watercolor lenten sacrifice crown printable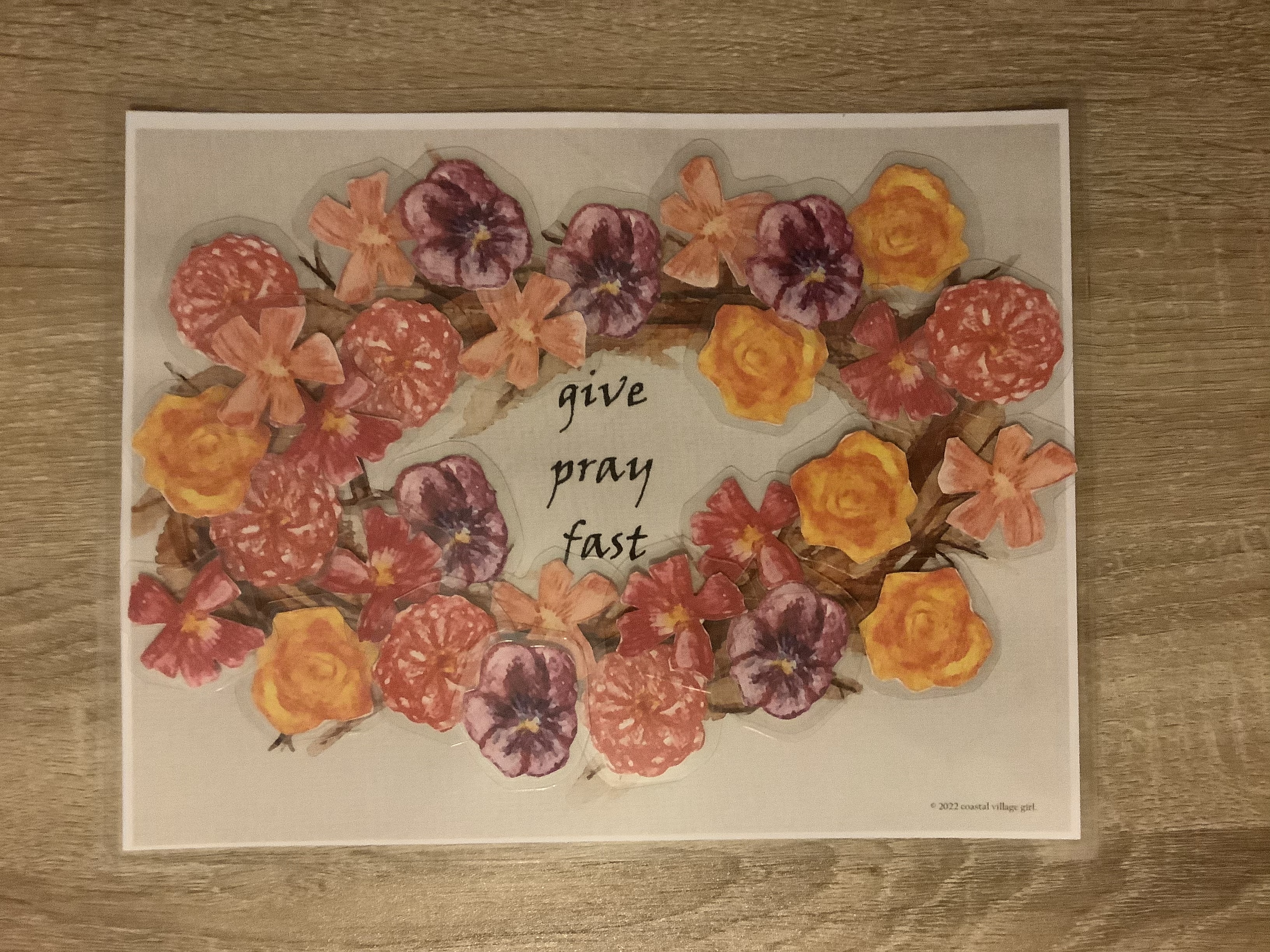 Looking for a way to deepen your Lenten practices as a family? Do you like what you see? It's totally free; all you have to do is "follow" me here on Buy Me a Coffee!
By becoming a follower, you will have access to this as well as my other unique, hand-drawn printables which you won't find elsewhere. Most of the printables will be Catholic, but there will also be some general/secular homeschooling printables. I will release my next printable when I reach 100 followers. If you enjoy taking advantage of the homeschooling resources at coastalvillagegirl.com, as well as the free printables, kindly consider telling a friend or supporting my work by "buying me a coffee"! Your support helps me in bringing these resources to life and making a large part of what I intend to create freely available.
Followers will receive 1 monthly email post about the various happenings and updates on my website. All files are subject to copyright and available for personal, non-commercial, restricted use only. By signing up as a follower, you agree to observe the copyright policy and review the terms of use prior to printing, and to not redistribute the files electronically in any manner. Encourage any interested friends and family to sign up for the free printables by following me!
Enjoy this post?

Buy pondhouseschool a coffee