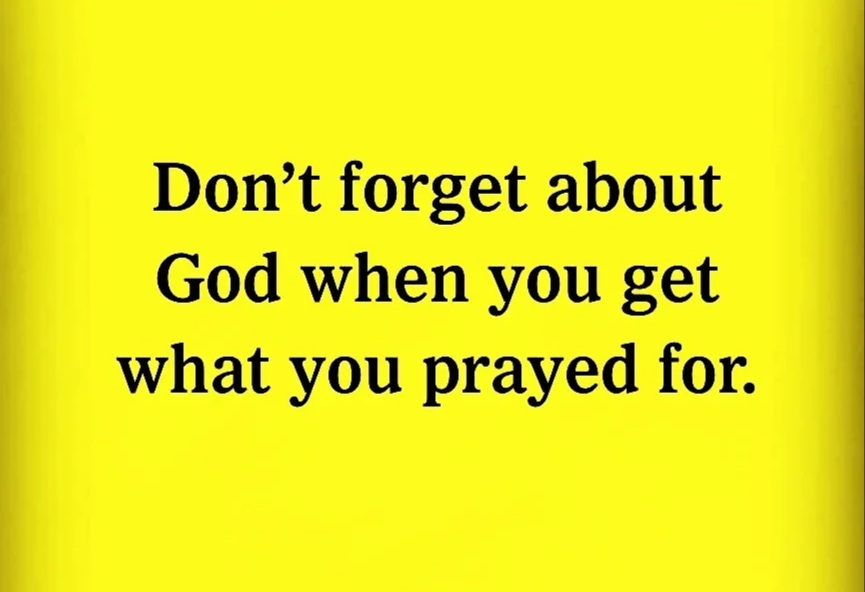 Matthew 13:23 (NKJV) 23 But he who received seed on the good ground is he who hears the word and understands it, who indeed bears fruit and produces: some a hundredfold, some sixty, some thirty."
This is our goal as believers; to bear fruit!
It's important that we make a sincere effort to receive seed on good ground.
Why?
Because if we hear His word and understand Him, we will bear much fruit.
If we hear the word of God and we don't understand it, the enemy will come and steal it from our hearts. That's right, God's word says he will snatch it right from our heart.
Matthew 13:19 (NKJV) 19 When anyone hears the word of the kingdom, and does not understand it, then the wicked one comes and snatches away what was sown in his heart. This is he who received seed by the wayside.
So, we must understand it.
And how do we do this? By letting the Holy Spirit help us.
He will go with us where ever we go. And He will bring conviction or awareness when needed. We just have to be sensitive to Him and He will guide us.
If we need wisdom at any time, God's word says to ask Him for it!
Have we gotten out of the habit of going to God and getting our answers? This season we are in is one where we are going to be doing a lot of asking God for wisdom.
James 1:5 (NKJV) 5 If any of you lacks wisdom, let him ask of God, who gives to all liberally and without reproach, and it will be given to him.
We need to understand where we are going and what to do. We need to know what to say at times, and how to act in certain situations.
We need the Holy Spirit to help us reach nations.
Let us move with wisdom, with love and the grace of God.
Amen.
🙏💜💚❤👇👇
If you know someone who will enjoy this or be encouraged by it, please feel free to share it with them!
And if you like my work you can Buy me a Coffee 🙏💜😍
Thank You for Support ❤🧡🌹