FLIPPer/REAPer System with AutoTrader
Available now. please check extra tab for relevant offer.
Releasing a brand new NTTools Ranko System called as Flip or Reap. Glimpse of the system is attached below. The system also includes an autotrader module which eliminates the hassle of placing order when dealing with Ranko bars. You will get a customized Ranko bar along with the pack. The system will be available 10/18/2021.
There are three modes supported in this system:
FLIP mode: Identify that perfect reversal sweet spot and hop on to a new trend. You can let system decide the stoploss(typically 2 bar low or have a predefined stoploss). Best suited for aggressive trade. you also have an option to enable Reap mode as scale in option for this, so it can add on to your position when a REAP long/short signal appears.

REAP mode: Identify momentum & continuation of trend, low risk entry and best suited for trend or conservative trade. You have an option to trail stop loss based on structural pivot high/low or aggressively follow based on last bar low.

System will come with a indicator version as well as packed with an auto trader. Once can initiate two basket of trades with different targets (one fixed & other runner) in the below example the first target was hit (R:R 1) and second is a runner with stop moved to breakeven. (For higher quality image, right click on below image & select open in new tab/window)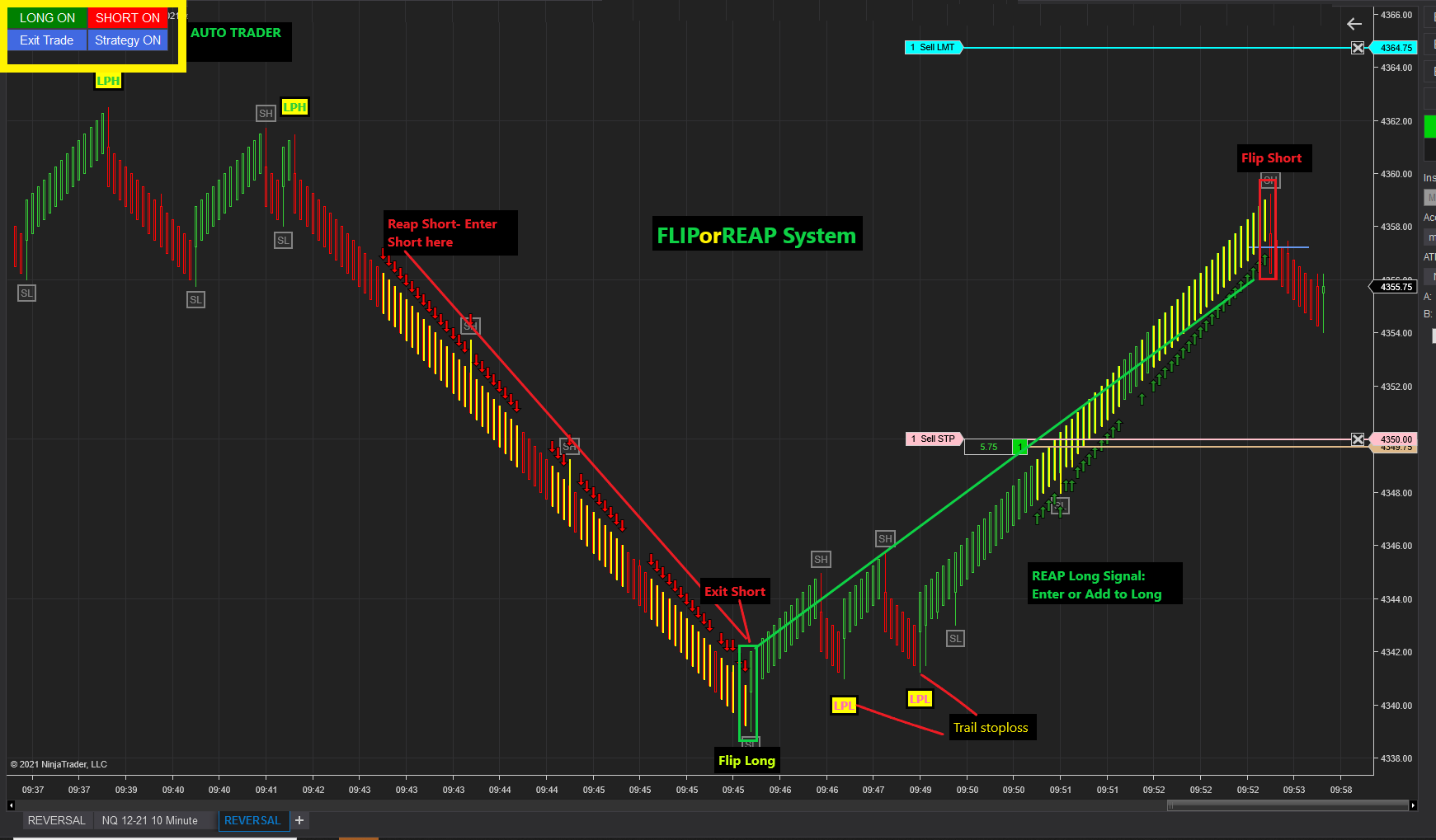 Live Trading for the System today(Dated: 21-Oct-2021): With trades marked in. FLIP mode was ON along with 2 Ranko trail stop as aggressive stop loss. (For higher quality image, right click on below image & select open in new tab/window)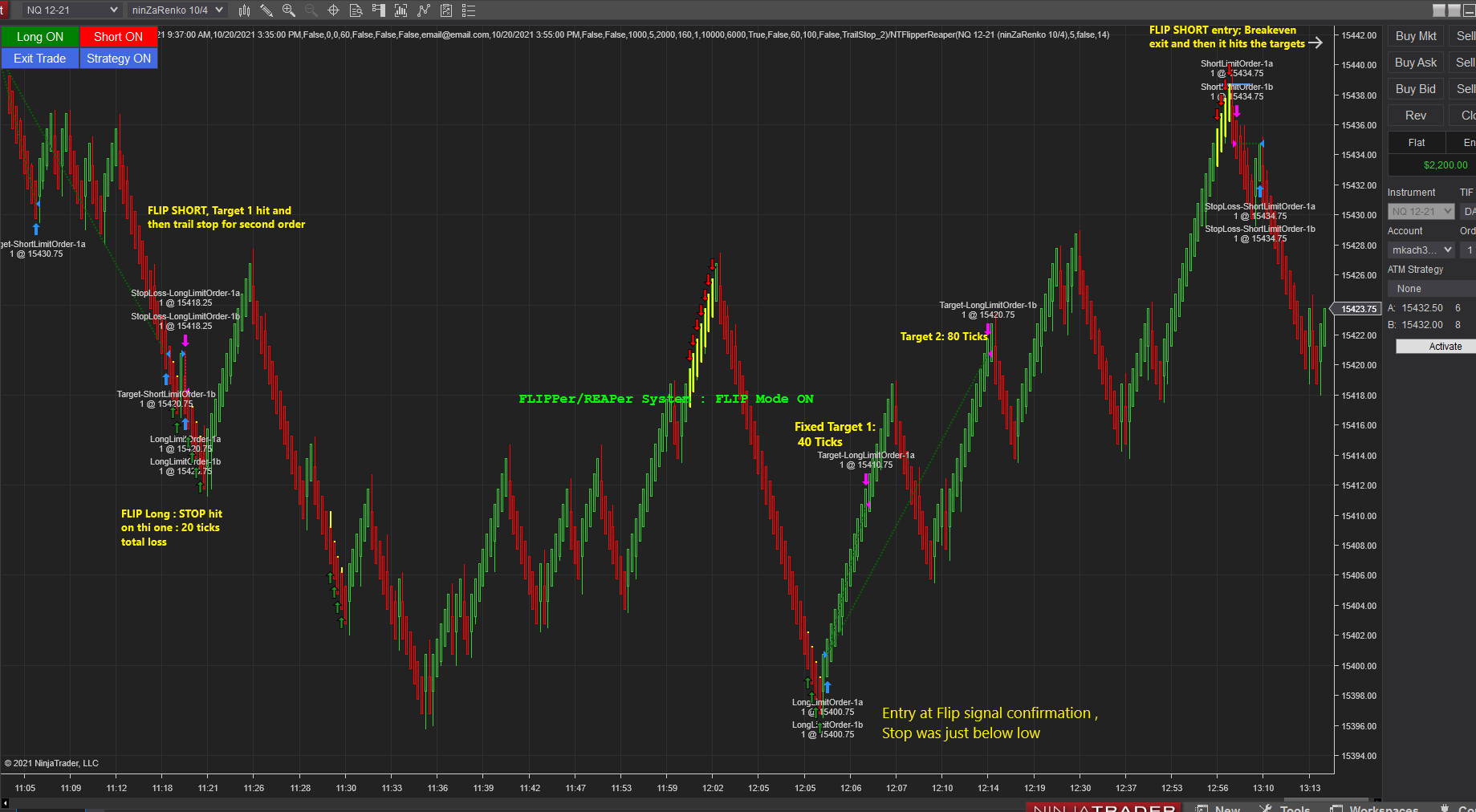 BANKNIFTY AutoTrading(22-Oct) (Indian Indices) : Using FlipMode ON. total of 210 points done in just 2 trades. System had 3 losses as well before hitting two good trades. Max drawdown was 100 point.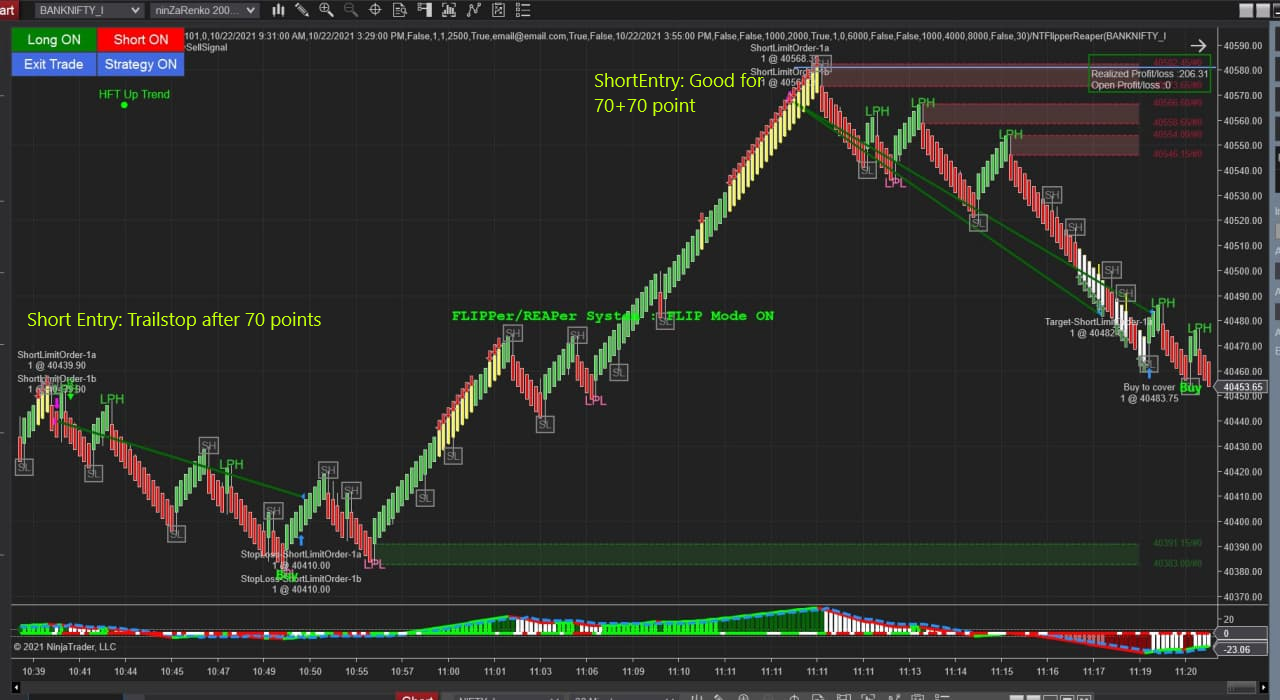 Enjoy this post?

Buy Profitwala a coffee