Reversal & Momentum Trade Identifier
This is one of my fav setup for trading NQ. Need a perfect reversal entry point, look no further, this is the one. The indicator "PeakTrough" is specialized in finding Top & Bottom of the market, typically NQ reverse after these signal appear. The system marks those entry point with an email/telegram alert and also an an auto trader(additional) should you need to take trade based on these reversal signal.
When combined with MarketProfile this is a absolute beast of the system for trading NQ. You will get the "PeakTrough"Indicator as well as a session with me to go over actual usages. Will discuss reversal as well as momentum trade opportunities using this indicator.
NQ 09-21 : 15th August 2021 RTH session (For HQ image right click on image and open in new tab or window)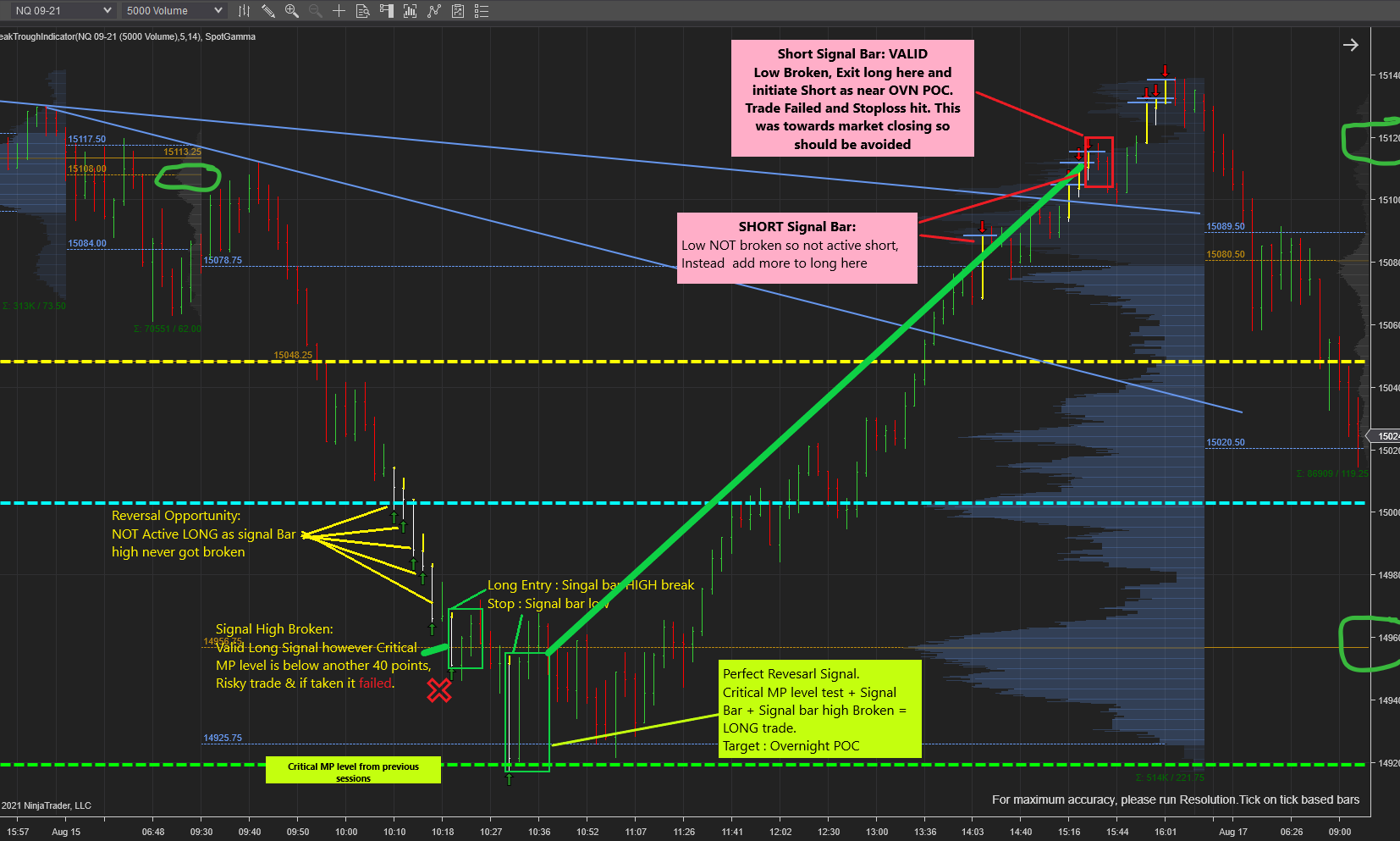 Another example : 09-june-2021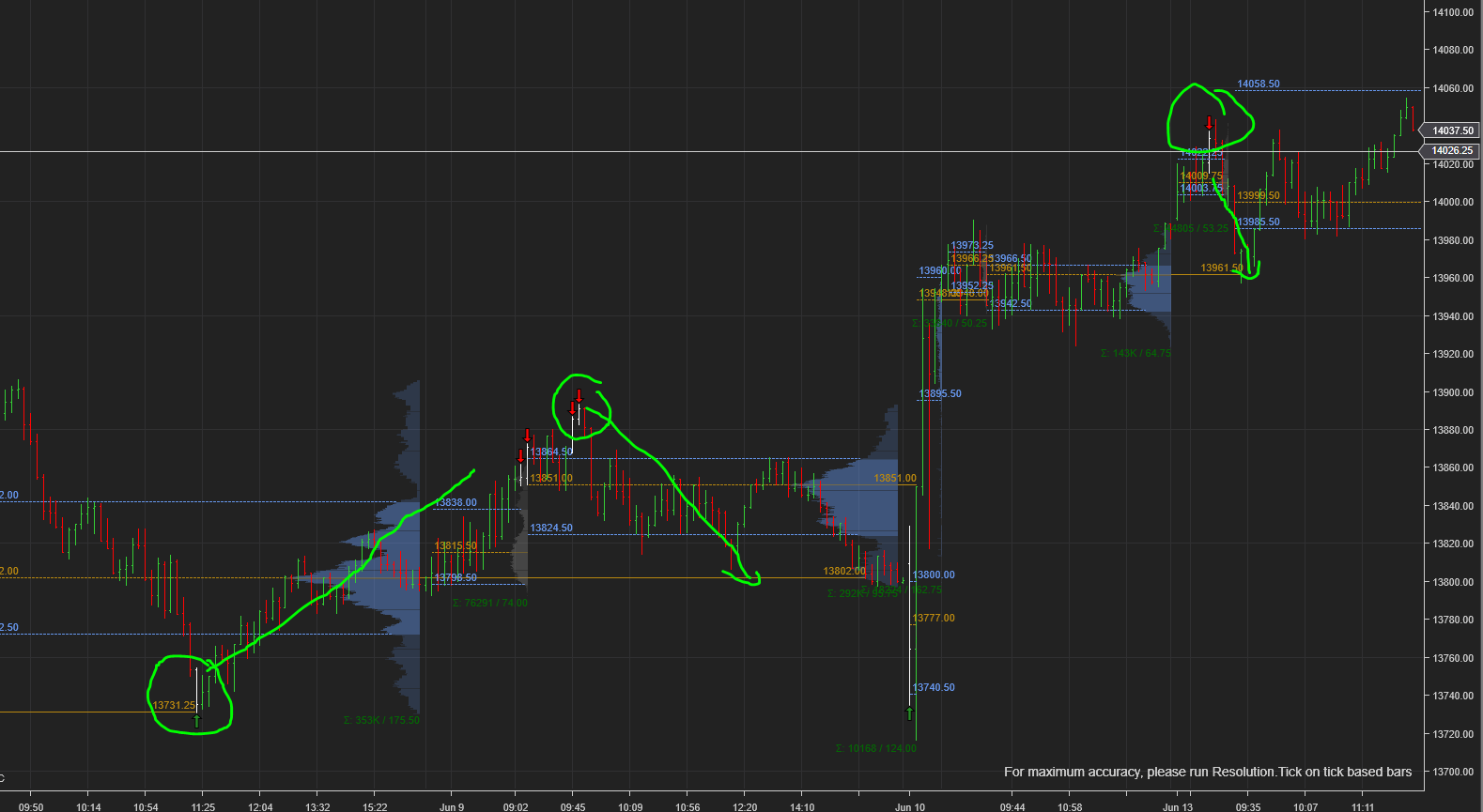 Failed Trade examples: 24th july 2021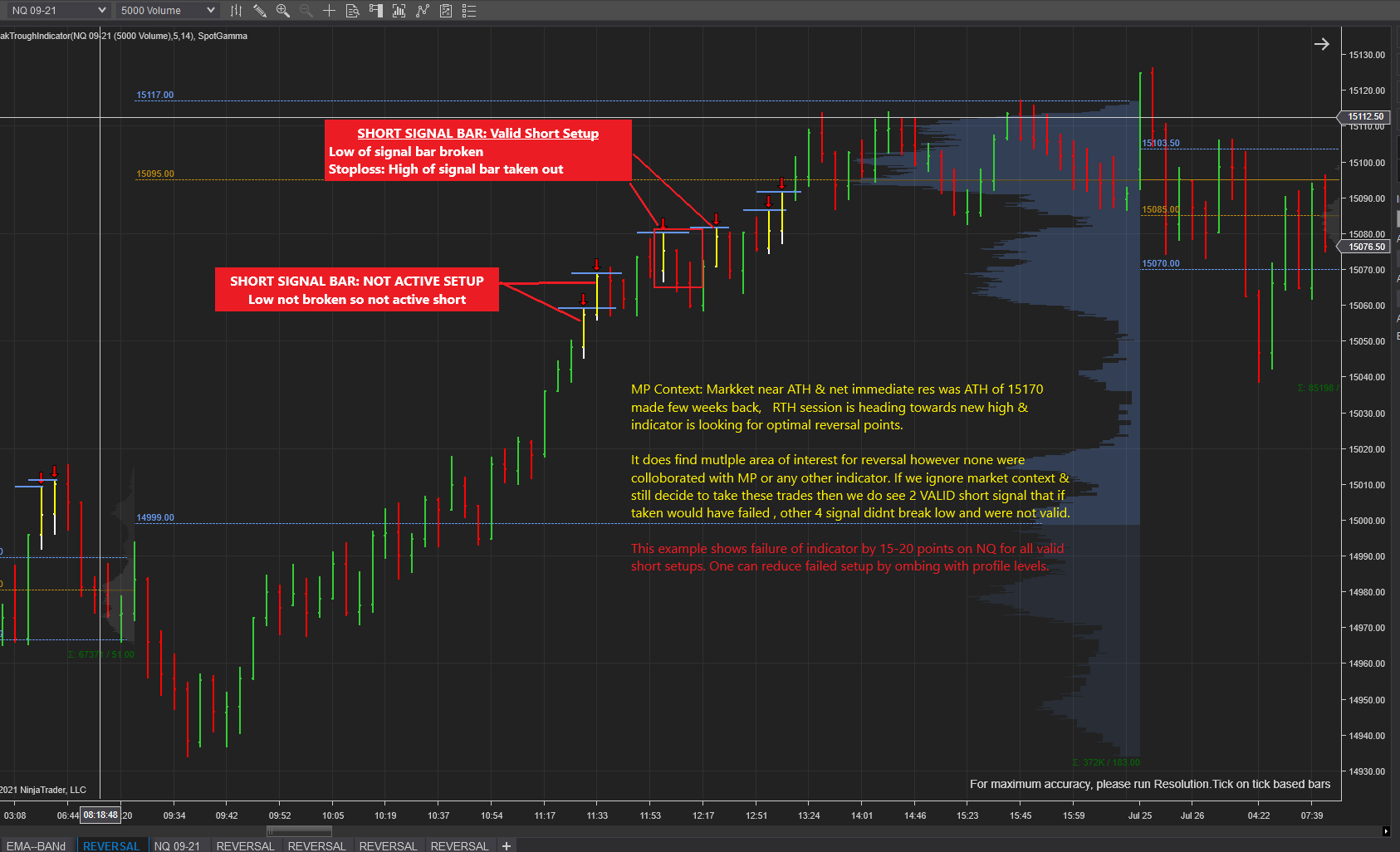 FAQs:
Is this the same indicators which is used in NQ Momentum Auto Trader: No, this is extreme reversal indicator specialized for NQ, it works beautifully in 5000Tick chart and once can expect min 400 tick move with this indicator. A new version of indicator will have Entry and stop loss plotted in.

Do you trade this personally? Yes this is my bread & butter setup I trade this setup every time this appears on NQ. typically it gives 3-6 trades every week with an accuracy of 30-40% the idea is to be win big and loss small.

Alert notification types? Sound, Email, Alert log is currently supported. in future Telegram & twitter integration will be supported as well

Can one use signals for auto trading ? I would not suggest that as the it plots a possible reversal area and level, if signal level appears near naked/ or previous session MP levels then it is very potent reversal signal. This indicator works exceedingly well during a range market. during a strong trending market you can get into multiple failed reversal before hitting the jackpot. For ES it works well for swing trading on 25000T chart. however i personally dont trade ES
Enjoy this post?

Buy Profitwala a coffee