Almost all the latest smartphones come with sophisticated cameras. However, this HP recommendation with the highest megapixels makes this cellphone not only suitable for casual snaps, but also photography and videography.
The large resolution lens is not the only superior feature. There is still Optical Image Stabilization (OIS) technology for other facilities that support photography and content creation.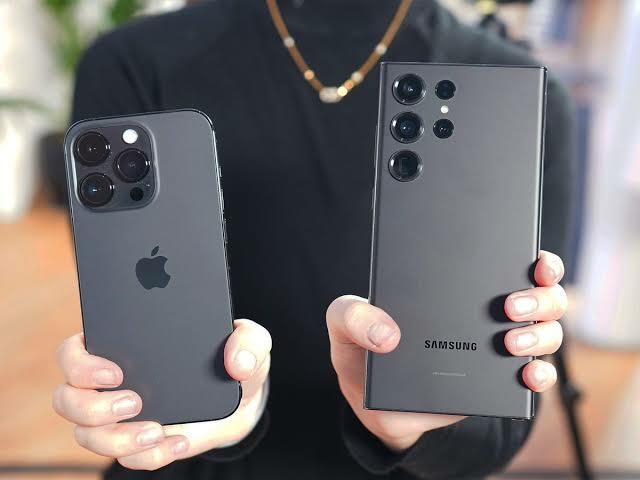 Smartphones with sophisticated camera lenses are clearly a paradise for photography and videography lovers. The reason is, these devices can be used to take pictures or create content at any time. So there is no need to bother carrying a heavy DSLR camera.

Generally, smartphone provider vendors also embed additional technology that complements the camera. So the camera not only has large megapixels, but also advanced facilities to support your content.

1. Samsung Galaxy S23 Ultra
Newcomer, but clearly included in the HP recommendation with the highest megapixels at the top. No wonder because the Samsung Galaxy S23 Ultra has a main camera with a resolution of 200 MP. As a companion, there are ultrawide cameras, periscope telephoto and telephoto.
With the Space Zoom and Astrography features, this camera, which can reach 10x optical zoom, can be used to photograph stars. The Tetra2pixel can also adjust the light so that it can produce maximum images and videos even in low light.
2. Oppo Find X5 Pro
Samsung is not the only vendor that has sophisticated cameras. Oppo doesn't want to be outdone. Oppo Find X5 Pro may not carry a single camera with high megapixels. However, if the triple camera is combined, the resolution is no less good.
The main camera is 50MP with a 50MP ultrawide lens and a 13MP telephoto. His photography skills are even more tantalizing thanks to the camera in collaboration with Hasselblad. Can record 4K video even when it's dark!
3. Xiaomi 12 Pro
Not Xiaomi if you want to keep quiet. In the midst of competition for HP recommendations with the highest megapixels, Xiaomi launched the 12 Pro series. Same with the second list, this device has a large and sophisticated camera combination.
Xiaomi 12 Pro has a four-camera configuration. There are triple pro-grade 50MP wide cameras, 50MP ultrawide cameras and 50MP telephoto cameras. The photography and videography features are also complete. Starting from burst, night mode, AI camera and professional mode, HDR, to cinematic video filters.
4. Huawei P50 Pro
Its predecessor was once viral because of its zoom ability which seemed to know no distance, Huawei presented the P50 Pro as an upgrade. This device has a good camera configuration consisting of four cameras.
There is a 50MP True Color camera, 40MP True Color MONO camera, 13MP wide camera and 64MP SuperZoom. This camera configuration supports OIS and hybrid zoom. Apart from that, there is the AI Cinemagraph feature, pro mode, and other features that support photography and videography.
5. Infinix Zero Ultra
If the HP recommendations with the highest megapixels previously came from the flagship line, then Infinix Zero Ultra is different. This device is priced at less than eight million. However, the official website reveals that this device is supported by a 200MP camera.
Ultra Vision and its sensor size allow for maximum shooting according to the light. There is an OIS camera that makes your content more stable and beautiful. It is suitable for daily use to the needs of photography and videography.
This HP recommendation with the highest megapixels may continue to change. Given that various manufacturers continue to flock to present products with qualified specifications, especially in terms of photos and videography.