Honeygain
What is Honeygain?
Honeygain is the first-ever app that helps its users make money online by sharing their internet connection. People can now reach their unused data plans full potential and not leave any unused data behind! It's a really passive income - effortlessly!
In short - you essentially employ your internet connection to make money for you. But actually, the Honeygain network is used by researchers from e-commerce, advertising, and web intelligence companies. These companies extract insights from the web to enable market research, ad-fraud prevention, brand protection, pricing intelligence, travel fare aggregation, and SEO monitoring services.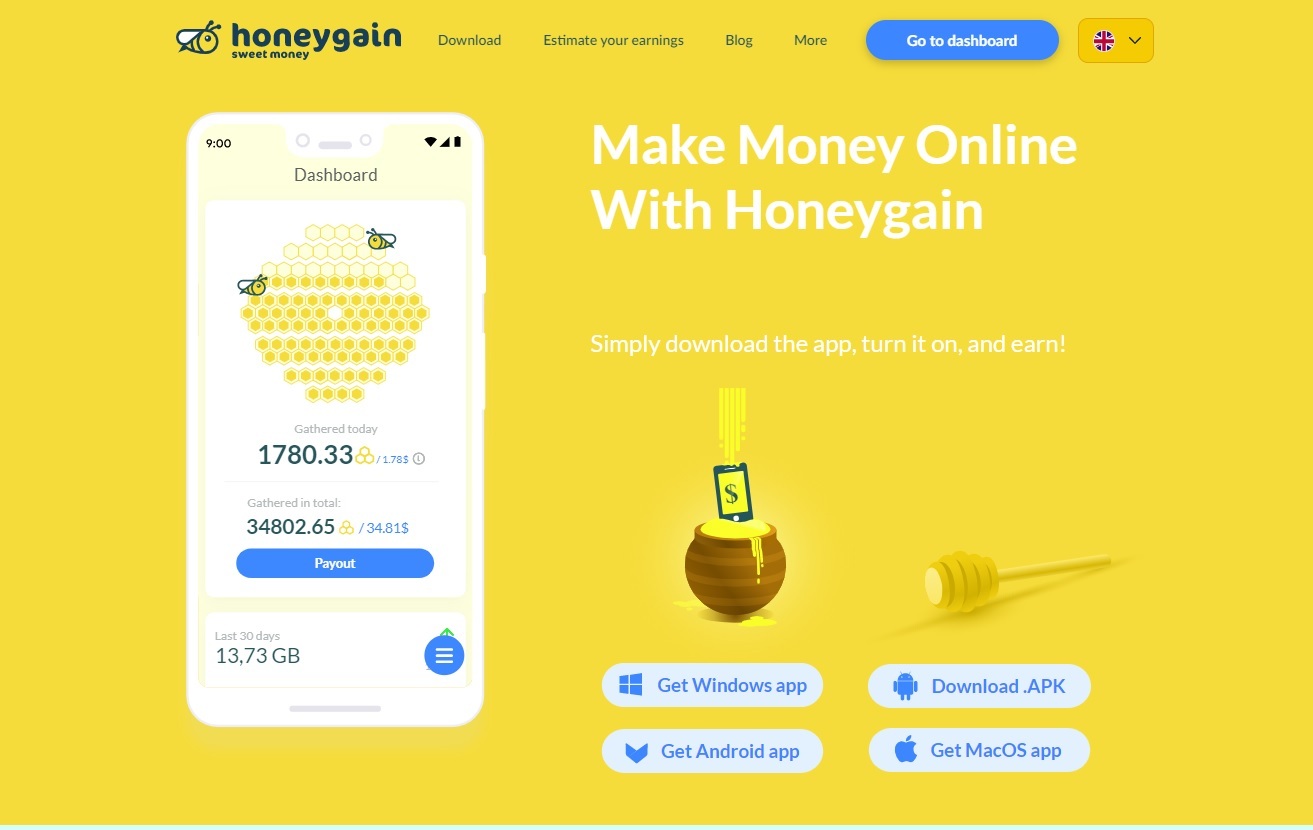 What's the payout rait?
For Default network sharing:
You will earn 1 credit for 10MB of traffic that goes through you. So for 10GB, you'll earn 1USD

For Content Delivery (if available in your region):
You will earn 10 credits for every hour Content Delivery is Active and running (not 'In Queue')
Referral Program
Once you invite your friends to sign up for an account and your friends start sharing their internet bandwidth with Honeygain, 10% of their daily earnings will be added to your account. Please note that only the immediate/actual earnings of your referrals are counted. That means that you would not get the 10% of their $5 sign-up bonus or income from their own referrals (your referrals' referrals).
Everyone who signs up for a new account using a referral link or code will receive $5 worth of credits into their total credit count.
Enjoy this post?

Buy Promo Coco a coffee