Readings using my years-in-the-making rune system Now Available
Green Rune Readings are a series of readings available exclusively from me via text& photo . Your reading will be delivered to you via email or messenger within 3 to 5 days of payment.
Green Runes are unique, new, and as useful for intuitive reading as tarot. Here, I have adapted my creation to a series of readings designed to bring greater depth and perspective to traditional readings. These runes can also be used to create and strengthen your connection to Universe and Timeless Wisdom, and to clarify journeys of self discovery, even as they help to examine past, present, and potential future events and patterns manifesting in your life.
If you would like to learn more about these runes and how to use them to enrich and inspire your own intuitive journey, please stay in touch. I will be offering instruction as well as information on their creation and use in the not too distant future!
These runes, their use, and the understanding that makes it possible are the culmination of decades of dedication and love . I hope you will enjoy getting acquainted with them as much as I have !
Much love,
-Amy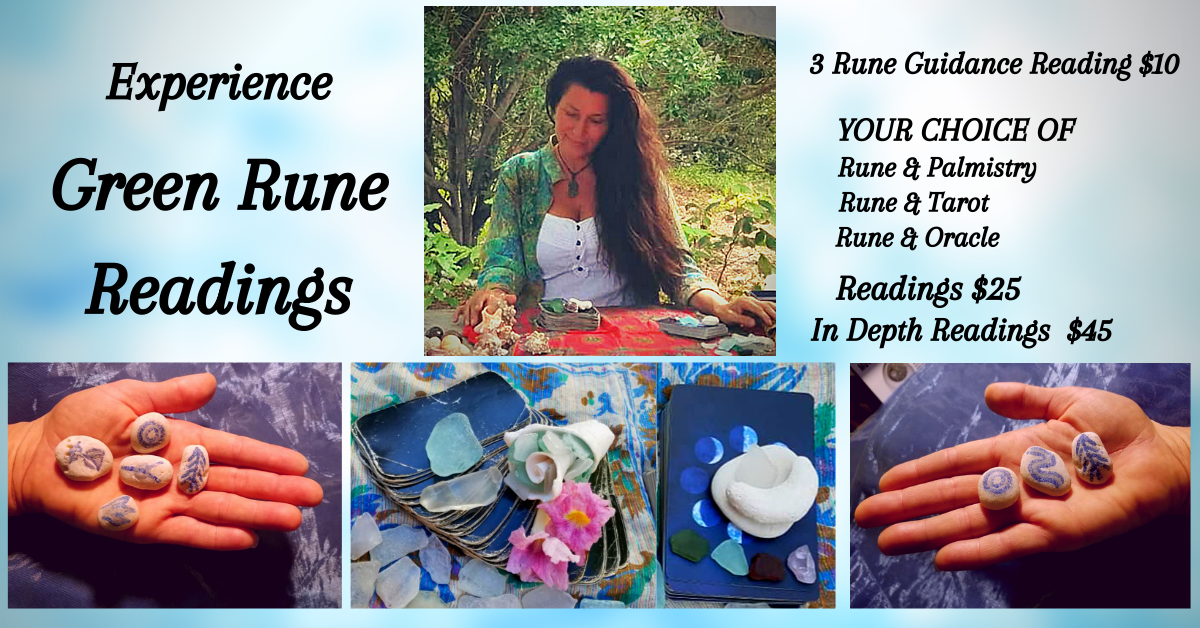 Enjoy this post?

Buy Psychic Readings With Amy a coffee