Great Freak Story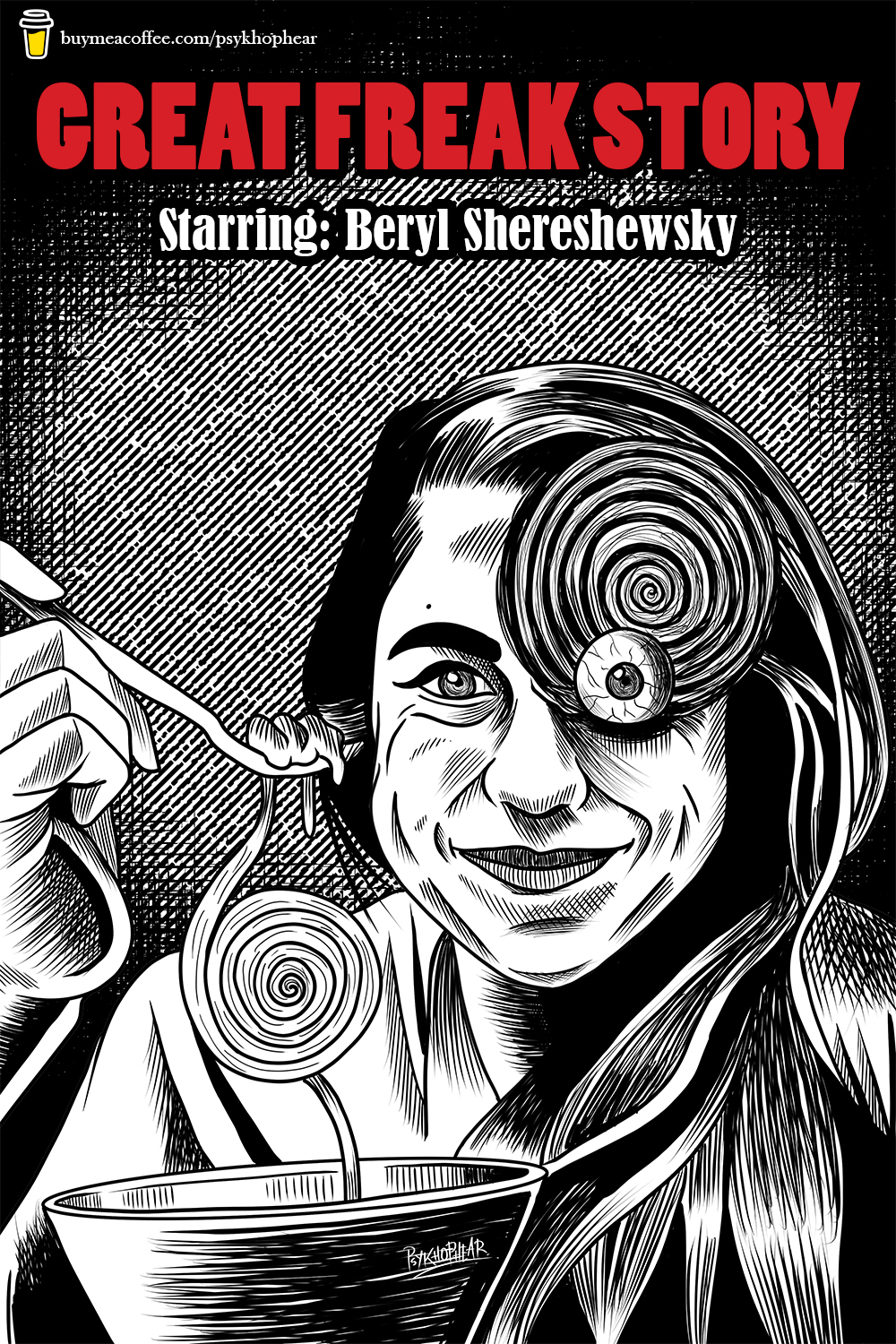 I was saddened to hear that former Great Big Story producer and now YouTuber Beryl Shereshewsky was tested positive for COVID-19. Her recent IG story where she couldn't taste the food she's eating got me all 😭😭😭.
I decided to make this fan art to cheer her up. It's got a Junji Ito twist to it as she is a fan of his work. Hope you feel better. This is for you!
Do subscribe to her YouTube channel and send her some love.
Enjoy this post?

Buy Psykhophear a coffee