Misery Reeds - Queens (Commission Work)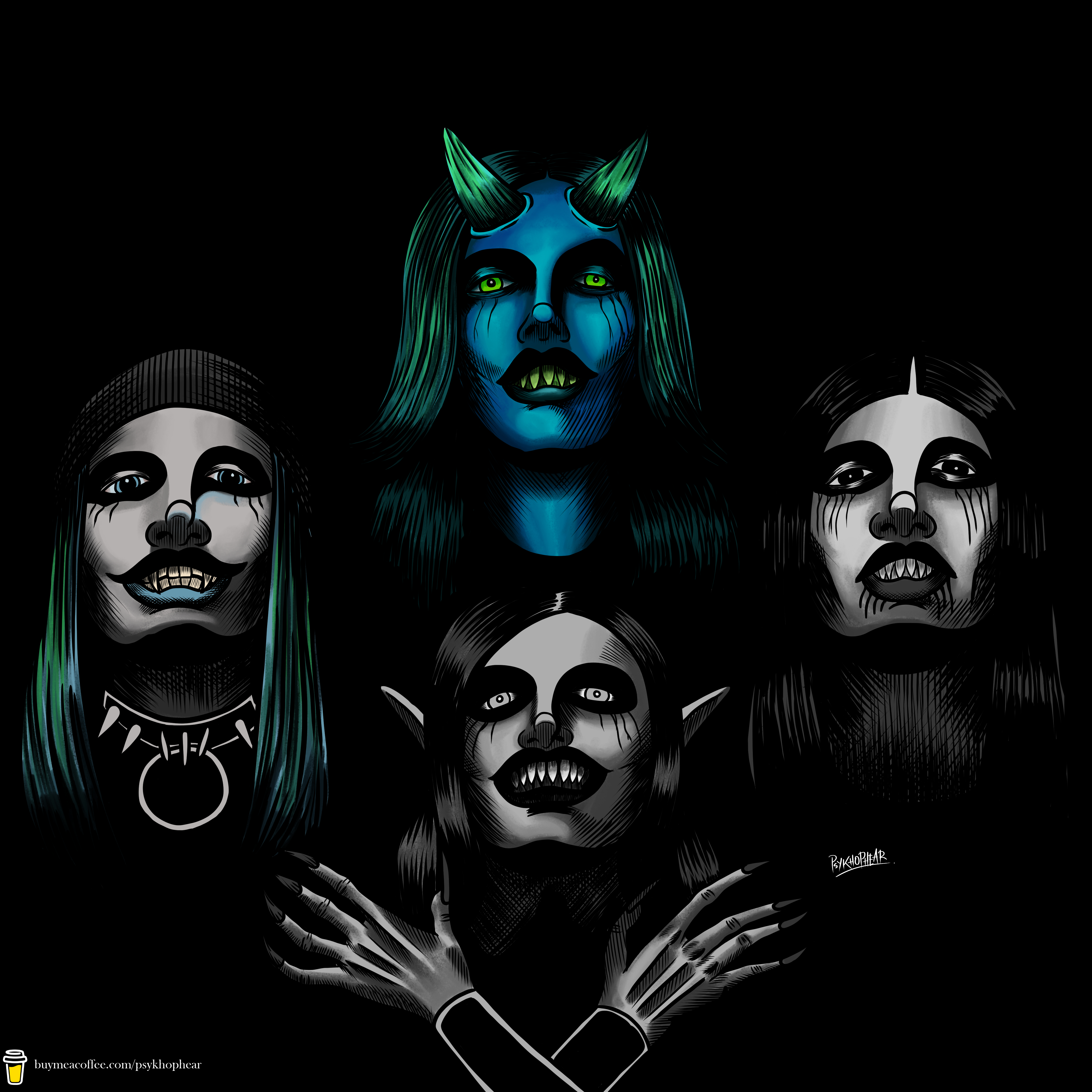 TikTok extraordinaire Misery Reeds commissioned me to do an artwork for her, which is a drawing of four of her characters (clockwise from top): Mother, Vex, Misery and Crisis. She specifically wanted it in the style of Bohemian Rhapsody by Queen.
Here's the time lapse video on YouTube. Kindly like, comment & subscribe!
Enjoy this post?

Buy Psykhophear a coffee