Müsnah - 25 to Knife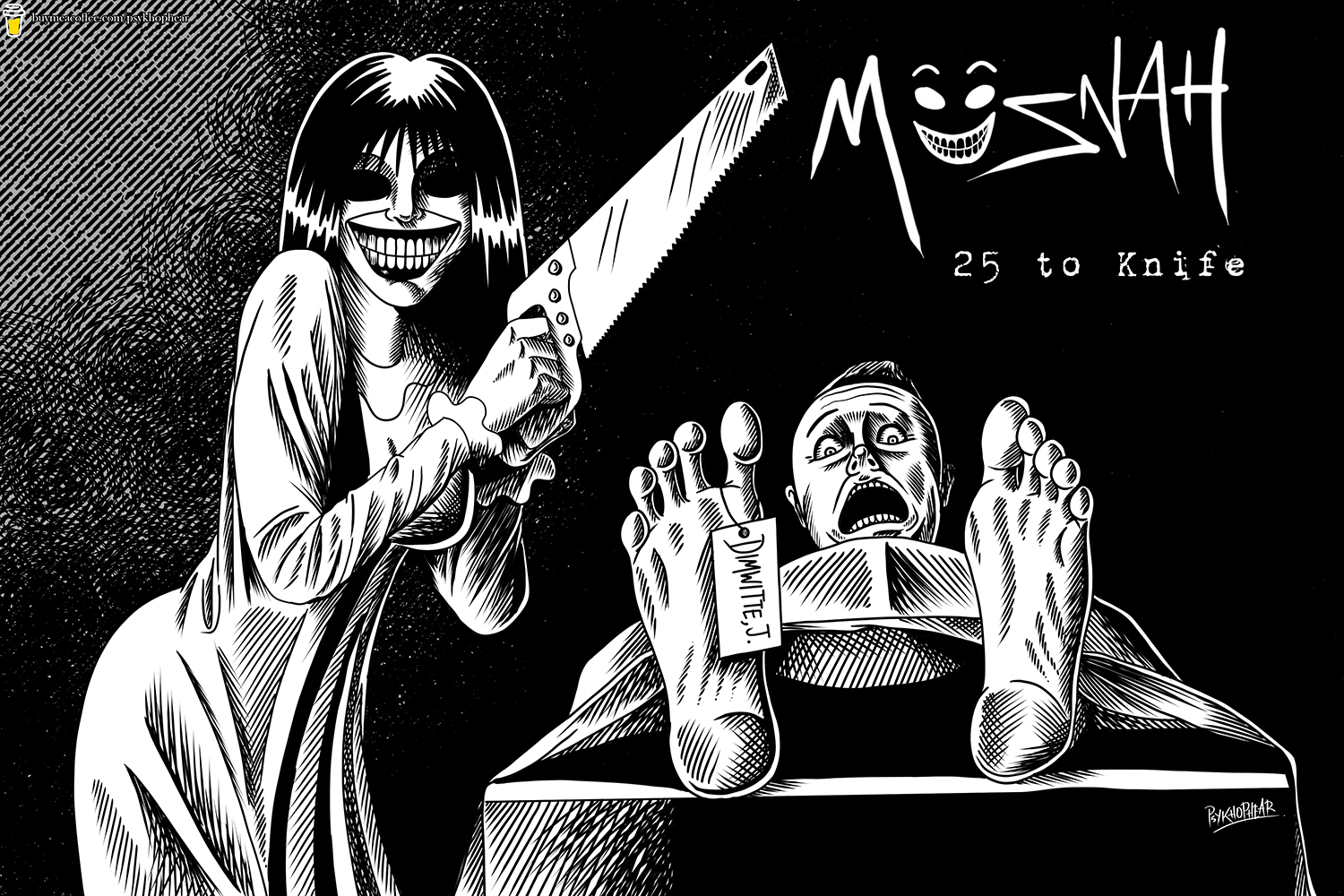 Many of you may have played Cops & Robbers when you were little. It's a simple chasing game where one group play as cops and the other play as robbers. The "cops" would chase the "robbers" by physically tagging them and place them in a certain spot once they're captured.
Jerry DimWitte is one individual who seems to have not outgrown from playing Cops & Robbers. He runs a company where he provides private security escorts during funeral processions. It's a legitimate business that DimWitte is allowed to operate. However, what he's not allowed to do by US Law is direct traffic, drive at the speed of light and pull over and confront drivers on the road.
The narcissist loves to display his power by pretending to be law enforcement that he even dresses like a police officer equipped with handcuffs, the big bike, and pepper ball guns. As such, DimWitte is charged multiple times for impersonating a police officer although he denies any wrongdoing. He can't seem to keep out of trouble despite the many warnings and jail time.
He finally meets his match when he wakes up one night in a crematorium with an undertaker wielding a hand saw. As an anti-hero, Müsnah hates bullies and sees DimWitte as one who likes to bully people on the road. She is not having any of it and decides to teach him a valuable lesson.
Like what you see and read? Follow me on social media to see more adventures of Müsnah. While you're at it, consider becoming a member on my BuyMeACoffee page. Any donation/support is greatly appreciated.
Enjoy this post?

Buy Psykhophear a coffee