February 2022 Recap
Monthly shoutout to Super Fan Kemper on Patreon! Thanks for being a great supporter, and an even greater friend 💕 Be sure to check out Kemper's AO3 account for stunning sns fanfic!

Yours and others' support directly helps me continue making and sharing the fic and fanart you all love to see- in fact, a portion of this month's support on Patreon and BuyMeACoffee went toward paying off more of the drawing tablet and getting more nibs!
I look forward to making more content for you all, whether commissioned or spontaneous. Thanks for being awesome members of this little community!

~PUNKY🖤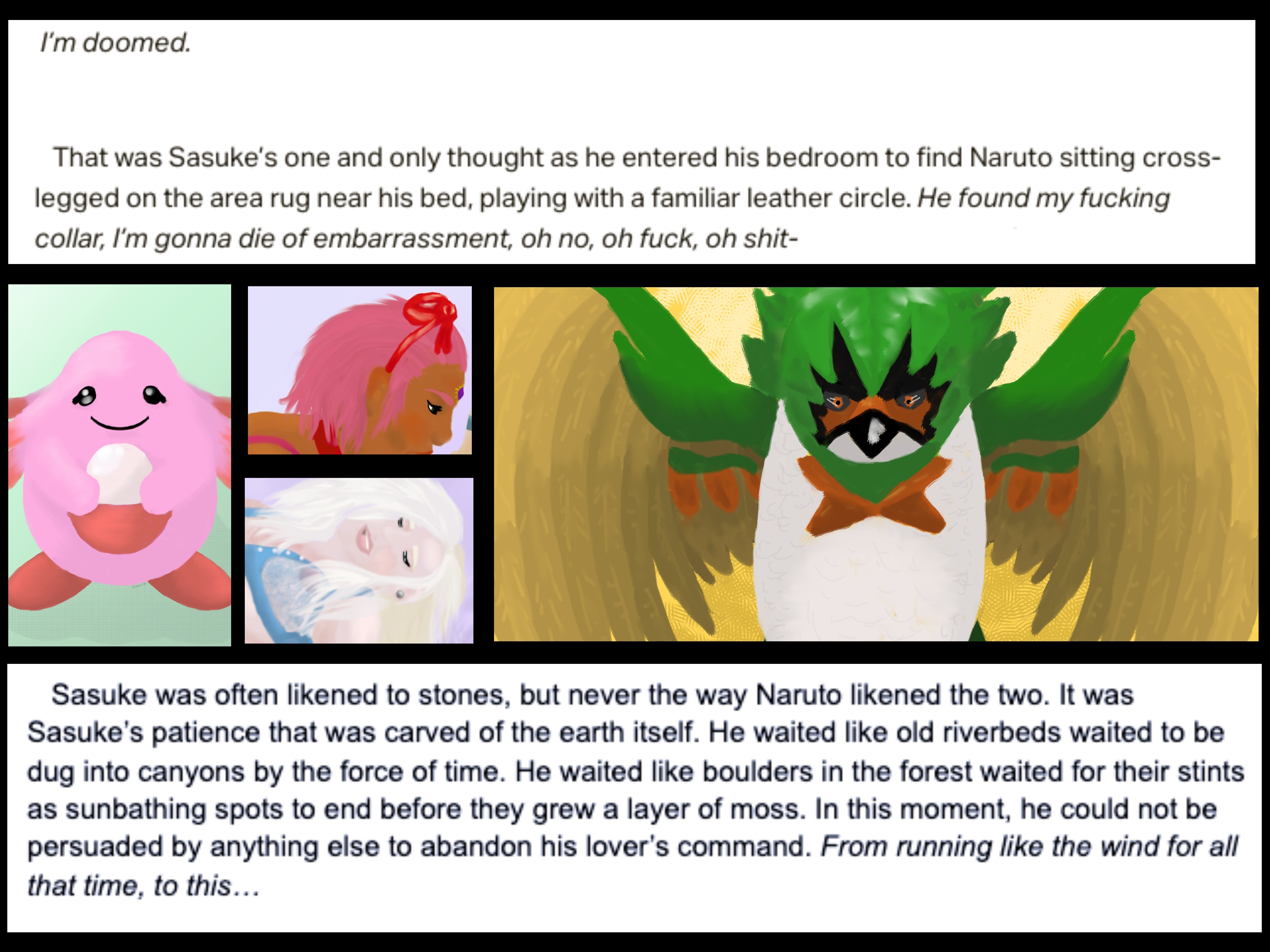 [ID: a collage on a black background. The top image is a screenshot from a ficlet posted on February 25, 2022 for Official Fans and up. Below, from left to right, is a Chansey from Pokemon, two stacked crops of the February Naruto Smut Monday prompt, and a close-up on Decidueye. The bottom image is a screenshot from the fic "Earthborne". End ID]
Enjoy this post?

Buy Punky Pandamez a order of fries