We. Are. Alive.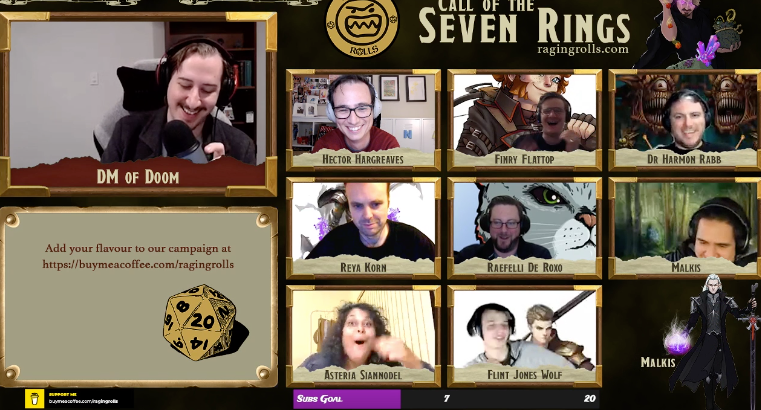 We didn't have a TPK! But we were very, very close! With the fight between the party and the two orcs (who had offered us a handsome reward to help them take down a monster contract) in full flight the party pivoted to seek to make their escape. With one of the orcs running by a number of the party there were many opportunity attacks, the last of which ended with an Raef landing an arrow in its back taking the last of its life. The creature fell and landed on top of Flint, flattening him. This was the last straw for the other orc, Lair Bleth.
The anger swelled with and the entire party, save for Raef, failed saving throws and took damage from wave after wave of powerful energy with non-lethal damage. Luckily, Izzibeth showed up and Lair left. Raef and Izzibeth were left to bring the others back to health. Curiously, Harm was present and oblivious to everything going on - to all the damage the party was taking - he was deep in prayer with his god, Anubis. No one thought to wake him up.
Nursing wounds and damaged pride, the group followed Izzibeth to a small town to rest and recover and to determine the next path to take.
Watch Episode 10 - Hope isn't a Strategy!
Journal Update
It's been a little while since we've shared a character journal. Life has happened. We're looking to fire this up again from those characters that are documenting their story.
Check out all our socials on our new links page at https://bio.link/ragingrolls
Join us this week!
We're live on Thursday (that's today!) from 8:20pm AEST as we continue to feel the after effects of a very near miss. Join us in the chat on Twitch at https://twitch.tv/ragingrolls
Enjoy this post?

Buy Raging Rolls a dice